Must Do Coding Questions for Product Based Companies
As the placement season is back, Geeksforgeeks is here to help you crack the interview. We have selected some most commonly asked and MUST DO practice problems to crack Product-based Company Interviews.
You can also take part in our mock placement contests which will help you learn different topics and practice at the same time, simulating the feeling of a real placement test environment.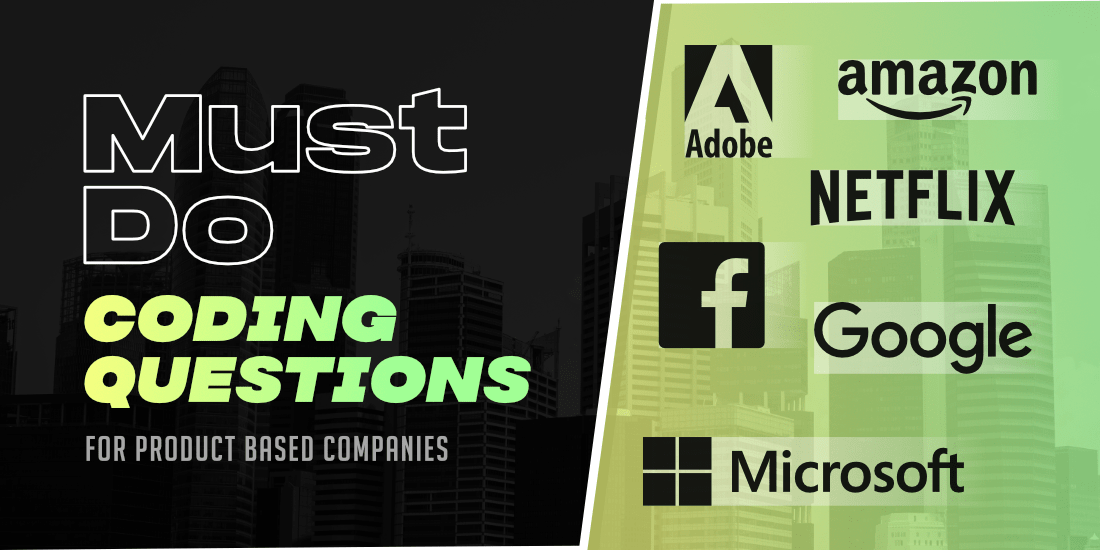 If you are looking for Old MUST DO list, please refer MUST DO Coding Problems for Companies like Amazon, Microsoft, Adobe, …
In case you are a new user, we strongly recommend you to go through the below Improved list.
Note: Now you can track your progress of these questions Must Do Interview Preparation Course.
Topic:
Math
Arrays
Searching
Sorting
Matrix
String
Hashing
Bit Masking
Linked List
Stack
Queue
Heap
Binary Tree
Binary Search Tree
Graph
Trie
Greedy
Trie
DP
Recursion
Backtracking
Algorithms
Design
You may also check our latest online course series to learn DS & Algo is named DSA, which covers everything about Data Structures from Basic to Advanced.
My Personal Notes
arrow_drop_up