Campus Geek of the Month Program
The Campus Geeks Connect program is a platform for students who are passionate for coding and very active in programming competitions, clubs and activities around the campus. Being one of the largest placement preparation portal for software job aspirants, Geeksforgeeks is now planning to develop communities around campuses. Campus Geek of the Month is a renowned title rewarded to the best performing Campus Ambassador for a particular month.
For more details and application procedure, click here
How can I become "Campus Geek of the Month"?
Geek of the month is decided by the end of every month on the basis of performance of campus ambassadors in their campus. The considered metrics are active participation, course registrations, workshop organizations and much more. You can also be a star in your campus and feel like a Boss!
Apply for Campus Geeks Connect program today.
---
Campus Geek of the month – February 2019

Name: Diksha Jain
Testimonial: Thanks a lot GeeksforGeeks for awarding me with this prestigious title. I have always been passionate about sharing knowledge and helping others. I encouraged many students to actively participate in coding and learn other things to get a plethora of opportunities. I also motivated myself for the improvement of my programming skills too. It also helped me in improving my leadership skills and personality, along with my programming skills. I will keep contributing to GeeksforGeeks in the future hoping it will help others in increasing their knowledge. Once again, thanks for this amazing title: "Campus Geek of the Month".
---
Campus Geek of the month – January 2019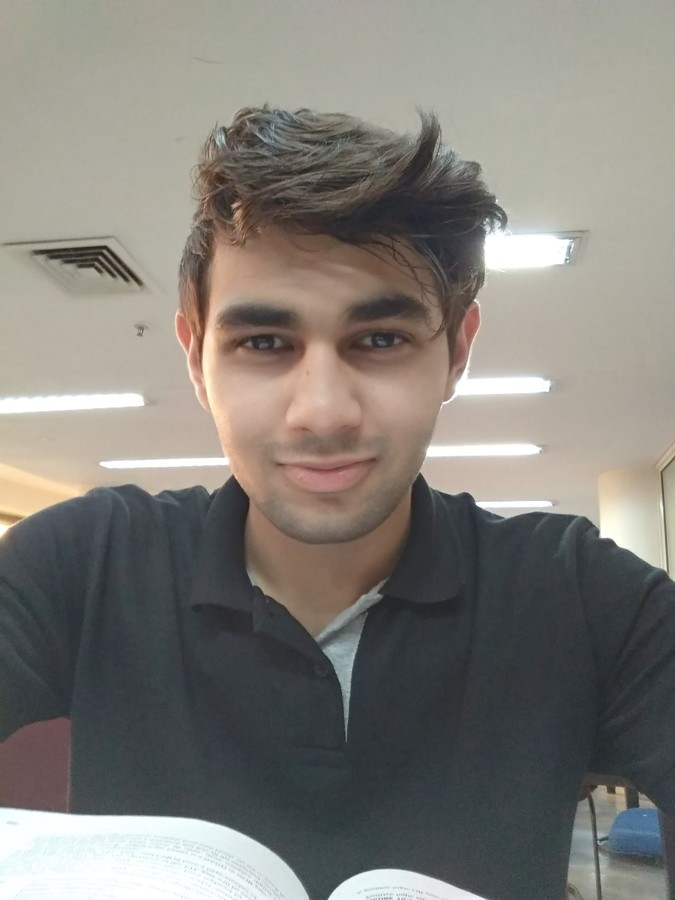 Name: Parikshit Lamba
Testimonial: I am the Campus Ambassador from Delhi Technological University. My tasks include(d) maintaining the Facebook page of GeeksforGeeks-DTU, answering the queries that the students of my University or otherwise have, making more and more people contribute to GeeksforGeeks(although this happened organically without any directed effort due to active presence that I tried to maintain), representing my University in the GeeksforGeeks Campus Ambassadors community. I got to know about the GeeksforGeeks article contributions, the campus ambassador program and the Geek of the Month accolade from the previous year Campus Ambassador(Nikhil Kumar Singh) from my University.
I noticed that there were not that many article on the Blockchain topic. So, I decided to write majorly in that domain. Everything went pretty well.
Thanks.
---
Campus Geek of the month – December 2018

Name: Palak Baghla
Testimonial: Since May 2018 I have been a part of the Campus Ambassador Program at GeeksforGeeks. And I have always been trying to contribute my best for the organization. I received Goodies from Geeksforgeeks 2 times for performing the tasks properly. Geeksforgeeks knows well how to appraise the CAs for their performance. This has been a huge platform for me to create a good network for myself. An appraisal of "Geek of the month" is really a huge encouragement & it not only boosts our commitment towards the organization but also encourage us to work with more commitment. Even I myself take up courses from Geeksforgeeks and participate in contests held by them. They provide a very helpful platform for the students to learn and boost up their skills.
Thank you so much to complete team of GeeksforGeeks!
---
Campus Geek of the month – November 2018
Name: Ipsita Chakraborty
Testimonial: I would like to take this opportunity to thank the GeeksforGeeks team for acknowledging me and my efforts. It has been a wonderful experience so long in the Campus Ambassador Program. GeeksforGeeks has always been a saviour throughout, be it last moment studies for exams, learning competetive coding or any new language or some algorithm.
Being able to work with GeeksforGeeks is the utmost pleasure for any Computer Science student and I am glad to serve the GeeksforGeeks team as a Campus Ambassador. Being a part of this program, I got to communicate with so many students in my college having keen interest in coding. They were made aware of the different opportunities that GeeksforGeeks is providing like Sudo Placement, Fork Java, Fork CPP, etc. There have also been rewards for the top performers to keep them motivated and for the campus ambassadors as well to keep up the good work. Apart from that we have got assistance from the GeeksforGeeks team in conducting coding contests in the college.
All in all, the entire team is doing great work involving students from colleges across the country and reaching out to each and every individual, imparting valuable knowledge. To all the students out there, keep learning, keep growing.
Happy Coding ! 😊
My Personal Notes
arrow_drop_up