Learn more about Divide and Conquer Algorithms in DSA Self Paced Course
Practice Problems on Divide and Conquer
Some Quizzes on Divide and Conquer
What is Divide and Conquer?
Divide and Conquer is an algorithmic paradigm in which the problem is solved using the Divide, Conquer, and Combine strategy.
A typical Divide and Conquer algorithm solves a problem using following three steps:
Divide: This involves dividing the problem into smaller sub-problems.
Conquer: Solve sub-problems by calling recursively until solved.
Combine: Combine the sub-problems to get the final solution of the whole problem.

Standard algorithms that follow Divide and Conquer algorithm
The following are some standard algorithms that follow Divide and Conquer algorithm.
Example of Divide and Conquer algorithm
A classic example of Divide and Conquer is Merge Sort demonstrated below. In Merge Sort, we divide array into two halves, sort the two halves recursively, and then merge the sorted halves.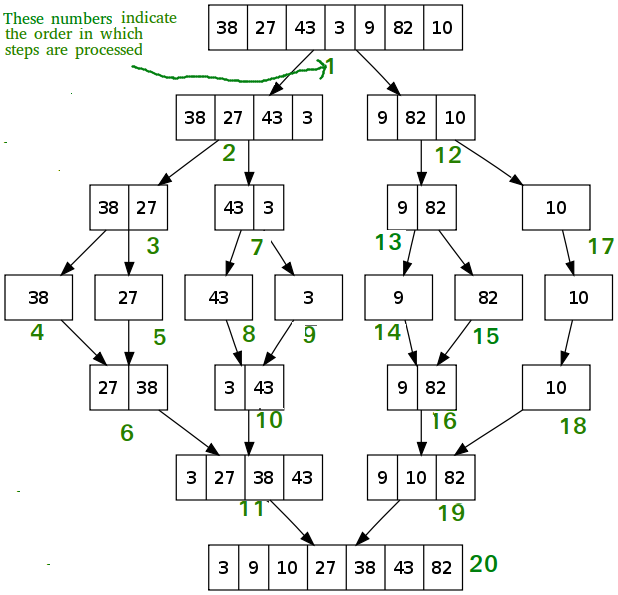 Topics:
If you like GeeksforGeeks and would like to contribute, you can also write an article and mail your article to review-team@geeksforgeeks.org. See your article appearing on the GeeksforGeeks main page and help other Geeks.
Please write comments if you find anything incorrect, or you want to share more information about the topic discussed above.
My Personal Notes
arrow_drop_up