Every tech company be it product-based, service-based, or analytics based can have different recruiting methods within the same business, depending on the roles and requirements to attract the best staff. The different approach makes the same thing different. Here we have collected company-specific preparation pages for 90+ big and small companies. If you have a particular company in mind, we have put together everything you need to prepare you for your shot. From company introduction, and recruitment process to practice questions from every domain involved to keep in check your technical know-how. Candidate can prepare for that company process based on the past trends and most expected questions.Here, check it out:
If you want to learn and master Data Structures & Algorithms in the most organized and efficient manner – then there is a DSA-Self Paced Course by GeeksforGeeks for you that covers all the DSA topics from basics to the advanced level and help you to prepare for interviews with top-notch companies like Microsoft, Amazon, Adobe, etc. The course covers all topics in two languages: C++ and Java and comes up with 24/7 Doubt Assistance and many other features that will help you get the SDE role in the company of your choice in no time.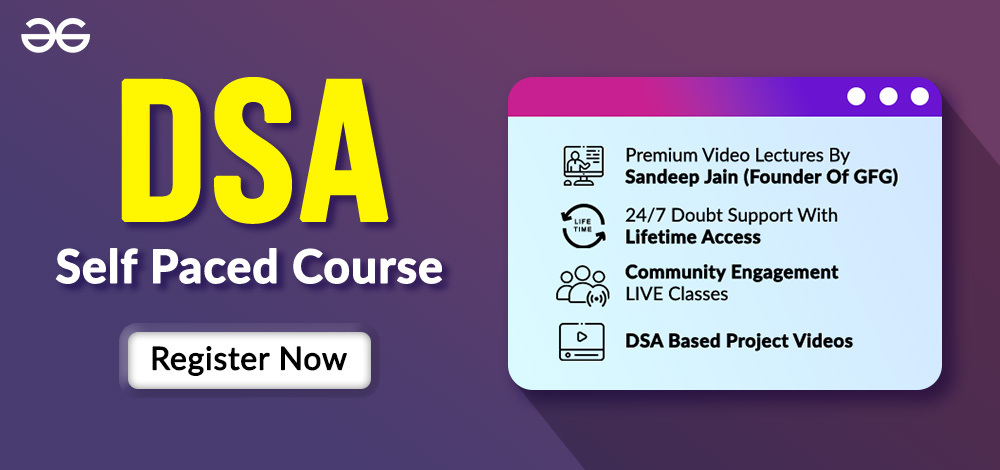 Key Features of the Course
Premium video lectures by Mr. Sandeep Jain, Founder and C.E.O of GeeksforGeeks.
Dedicated doubt-solving team to assist you 24/7. Our One on-One 24×7 Doubt Support is being opened to all the candidates purchasing the DSA SP with no extra cost.
Get Hint Videos to all practice problems and contests to help you understand hints easily and in an interactive manner.
Understand difficult problems with help of our Editorial Videos to all the medium and hard-level problems.
Get all the help you need with our Community Engagement LIVE Clasees to focus on the most important and dynamic topics of DSA self-paced and other related categories.
Get DSA based Project Videos to understand the real-life example behind the use of DSA.
Stay tuned to this page where you'd find resources that would help you in company preparation. Since practice is undoubtedly the key to success go ahead and practice hard for your dream company! We hope that our efforts help you in some way. Good Luck and Keep Preparing!
Practice Questions of All Companies!
My Personal Notes
arrow_drop_up