How can I start to learn Web Development ?
How can I start learning web development? Is it easy? And how can I keep up with the latest web designing technologies? These are the questions that appear in every beginner's mind. There is also confusion between web designing and web development, but we'll talk about web development.
It totally depends on how much you are interested in and are serious about it. if you desperately wanted to learn then you can easily be an expert on it. There's nothing like it's so hard or something like it's so difficult to design websites like we use or look around our day-to-day life. e.g: Facebook, Google, Amazon, Flipkart, Snapdeal, and many more.
But if we really think about it, Scaring is natural, comes to mind when we look at it as a bunch of graphical elements like different colors, different kinds of fonts, images, Card views, Tables, Animations, etc. and the most interesting one is the term called 'Responsive' websites, responsive websites are those websites which change it's element's alignments, spacing, etc according to the device it's browsing.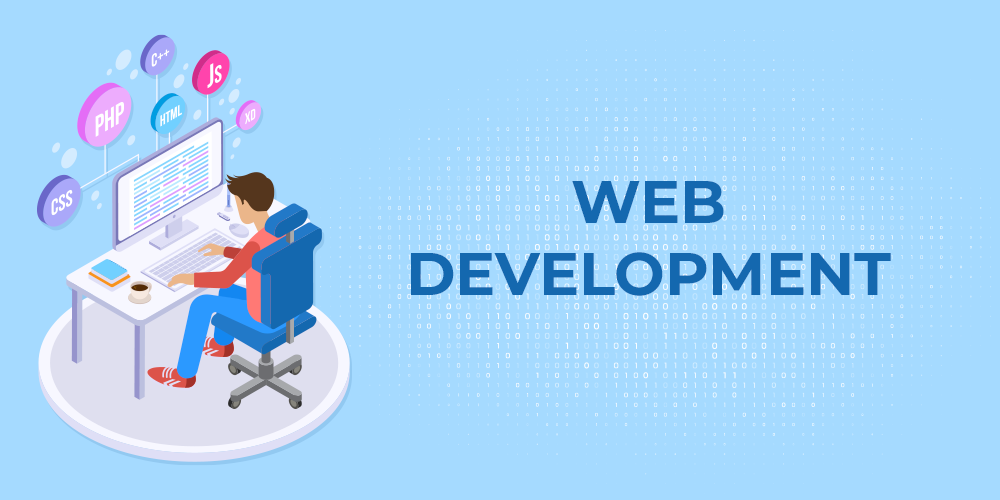 But nowadays it's not a very hard concept anymore, you can easily design your website responsive with the help of some predefined libraries, we have so many types of frameworks available for designing websites and the best thing is that it's all freely available to use, you just need to learn 'How to use it. Now if you are wondering about how to learn it then just don't worry about it. I am sharing one of the best sources available on the Internet to learn all these things freely and easily, you just need to follow it and practice it own. If you are reading this Blog then definitely you want to become a website developer, really want to become a developer. Waw! it's really dame true, to learn website designing web is the best place you will ever have.
It will be something like you no need to study theory concepts of something first then do the practice of that, what actually we all do during our academics. You will learn the concept with the whole details about the effect of that learning. You will see all different kinds of things that developed day by day and when you will observe it, you want to do it yourself which emphasizes you to learn more day by day. You will be always engaged with the field you are working on. Let's start learning Web…
Stages to follow:
Stage 1 – HTML:
HTML, you have heard about it lots of times before. If I am not wrong HTML is the language you have learned in your school life. Yes, it's actually the same as what you have learned a long time ago but as long as time changes technologies are changing. Nowadays as you have grown up, even HTML has grown up too, now there is called HTML5 comes into existence. What? Worried about what is it? Don't be. I just said that as we have grown up HTML has grown up too but the difference between us and HTML is, it changed its name to HTML5. In HTML5, you can not just prepare the basic structure of the web page but we have many more things that we can do. We can store and process values on variables on-page itself without any databases as we do in any programming language (Temporary variables), we can develop games on it. No need for the flash to play animations on it. Even we can develop a fully functional blog with HTML4 itself without any help to server-side scripting languages.&
Sources to learn:
Stage 2 – CSS:
We live in such a society where everybody wants to look pretty, and beautiful, and to achieve this everyone does makeup. Similarly, CSS does for HTML. CSS creates beauty on HTML pages. With the help of CSS, you can make your web page colorful and smooth. You can even create animations using CSS. You can add transitions, change the scrolling events of your pages, mouse-click events, and many more. But as HTML changes to HTML5, CSS also has been changed to CSS3.
Sources to learn:
Stage 3 – JAVASCRIPT:
You have learned how your site will look like, you have designed the beauty of your page yet. Now, it turns to creating some useful tasks that your web page elements will do when some activities are performed on your web pages like button click events, mouse over any text, playing and pausing some animations on the page, etc. With the help of JAVASCRIPT, you can do that easily. One of the best scripting languages used to make a web page more smooth, flexible and platform-independent is javascript. It's not that easy to learn but whatever you learned at an easy level, will be enough to do your all tasks.
Source to learn:
&nbap;
Stage 4 – BOOTSTRAP:
Remember the term Responsive? Okay, let me explain to you what exactly a responsive website means. Responsive websites are those sites that change their element's alignments, and spacing according to the screen size of the device it is browsing. This is the technology called Bootstrap which makes it easier to design a responsive website. Bootstrap is an open-source front-end framework that works with HTML, CSS, and JavaScript to design responsive websites for your laptops, tablets, and mobile devices.
Sources to learn:
Stage 5 – PHP:
As of now you have learned about how your web page will look like, how the interface of your web page users will face. How it reacts based upon the user's activity but only at the client machine. But nowadays we have the works of a lot perform on the back end of our web page called server. So to code on the server side we need server-side scripting language which one is PHP (Hypertext Preprocessor). We have also many other server-side scripting languages are there like Asp.net, JSP etc but PHP is one of the easiest and most used server-side scripting languages.
How to Run a PHP program on your local machine? As PHP is a server-side scripting language it must have a server to run. So how can you do that? Surely you can not afford a server to learn PHP. So don't worry about it. We have a lot of tools available in the IT market which helps you to run PHP codes on your local machine. The following tools can be used to run PHP codes on local machine: