eLitmus is one of the biggest online hiring platforms and a national level assessment for all those out there looking out for entry level engineering jobs. eLitmus pH test Score card is used by companies to shortlist students for Interviews in Off Campus and On Campus Placements. Candidates can also use this score to apply to all participating (around 210) companies from across India for a period of two years and freshers can get entry-level job(s).
eLitmus Hiring Potential Test (pH Test) –
Hiring Potential Test (pH Test). Companies call test-takers for interviews on the basis of pH score and their own criteria. Many top IT companies such as Accenture, Collabera, McAfee and Novell,IBM,CGI, among others have used the eLitmus pH score on numerous occasions to recruit candidates. You need more than 80% in all the sections to get called by companies for Interviews.
Eligibility for pH Test –
Though there is no eligibility criteria to take the pH test, but companies hiring through eLitmus may have their own academic criteria. However companies which use the eLitmus pH Test scores may set their own eligibility. Typically companies which hire through eLitmus look for candidates from BE/B.Tech, MCA, ME/Mtech or M.Sc (CS/IT/Electronics). Additionally they may ask for minimum marks or grades. The criteria is published with each job ad. The pH test is majorly used by IT / automobile/infrastructure companies for their fresher hiring in technology.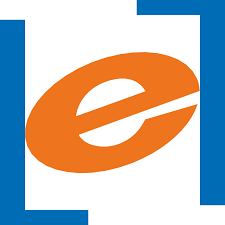 pH Test exam time table –
You can visit elitmus website for login and apply anytime for upcoming pH tests. You need to pay ? 850.00 for pH test. The validity of Score card will be 2 years.
pH Test Syllabus –
pH test is offline test. The test is designed to be completed in 2 hours, and often has 3 sections – quantitative, verbal and analytical. Each section currently has 20 questions making it a total of 60 questions and each question carries 10 marks. The maximum marks is 600. The questions in each section are multiple choice objective (MCQ) questions. All required formulae are provided in the question paper.
Quantitative Aptitude
Logical Reasoning
Verbal English

Logical Reasoning

Cryptarithmetic
There will be negative marking if a candidate gets more than 25% questions wrong of their total attempt then for every wrong answer half a mark will be deducted.
For each section –
Max Score: 200 Marks
Number of Questions: 20 Questions
Each Question Carries: 10 Marks
Time for Sections: no sectional timing 
Percentile range –
Quantitative Aptitude: 50 – 80 marks = 75 – 95 percentile
Logical Reasoning: 35 – 90 marks = 75 – 95 percentile
Verbal English: 95 – 160 marks = 65 – 90 percentile
Total: 150 – 240 marks = 75 – 90 percentile 
You need to solve for good percentile –
Quantitative Aptitude: solve 5-8 questions
Logical Reasoning: solve 5-7 questions
Verbal English: solve 11-15 questions 
These are high weighate important topics in the pH test:
Quantitative Aptitude
Logical Reasoning
Verbal English

Numeric System
Time, Work, Speed & Distance
Permutation and Combination(P&C)
Probability (problem)
Elementary Geometry

Data Interpretation-Data in tabular form
Questions of Arrangement
Cryptic Multiplication -Coding/Decoding

Reading Comprehension
Paragraph Formation/ Para-jumbles
Fill in the appropriate words
English Grammar
You need more than 80% in all the sections to get called by companies for Interviews. Since pH test is very tough, so you need to prepare very well.
My Personal Notes
arrow_drop_up
If you like GeeksforGeeks and would like to contribute, you can also write an article using contribute.geeksforgeeks.org or mail your article to contribute@geeksforgeeks.org. See your article appearing on the GeeksforGeeks main page and help other Geeks.
Please Improve this article if you find anything incorrect by clicking on the "Improve Article" button below.