About Company :
Xome provides technology and data-enhanced solutions to consumers, real estate agents, and companies engaged in the origination and/or servicing of mortgage loans. It operates HomeSearch.com, an online real estate marketplace and property auction Website for homeowners and consumers to search exclusive listings to find their dream home, vacation home, and others. The company's offering also include rDesk Websites and an online marketing suite, including rDesk CRM to manage leads; rDesk CMA to create professional listing presentations and buyer tours; rDesk IDX for map-based property searches.
Xome is headquartered in the Dallas suburb of Lewisville, Texas and has offices in Seattle, Orange County, Denver, Pittsburgh, and Chennai, India and was established in 2012.
Xome is the USA's Best non-bank mortgage service provider, #4th largest mortgage service provider in USA. Know more about Xome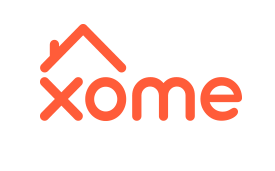 Recruitment Process :
Xome conducts 4-6 rounds to select freshers as Software Engineer in their organisation.
Coding Round
Technical Round 1
Technical Round 2
Technical Round 3
Technical Round 4
HR Round
Academic Criteria :
70 percent or above in B.Tech, Class X and XII.
No backlogs at the time of interview
Coding Round :
Coding round consists system design problem, data structure and algorithm based problems. For system design problems, you should be clear with data base connectivity.
Technical Rounds :
The students who clear the written round are called for Technical Interview. To clear this round you should be clear with your basics. You should be prepared with Data structures and Algorithms. Students will be expected to write codes in the interview. They also ask questions from resume. You may be asked puzzle in this round. To be prepared for puzzles you can practice from our Puzzles section.
HR Round :
In HR round, you can expect some situation based problems and general HR questions like :
1. Tell me about Yourself
2. Why Xome ?
3. How you see yourself after five years from now ?
4. What are your strengths and weaknesses ?
5. Questions form resume
Questions Asked in Xome :
Interview Experiences
It is always beneficial if you know what it is to be there at that moment. So, to give you an advantage, we provide you Interview Experiences of candidates who have been in your situation earlier. Make the most of it.
Where to Apply ?
This article is contributed by Amit Khandelwal. If you like GeeksforGeeks and would like to contribute, you can also write an article using write.geeksforgeeks.org or mail your article to review-team@geeksforgeeks.org. See your article appearing on the GeeksforGeeks main page and help other Geeks.
Please write comments if you find anything incorrect, or you want to share more information about the topic discussed above.
My Personal Notes
arrow_drop_up