The GATE exam is created to test the knowledge and understanding of undergraduate students in various subjects of engineering and science. It is conducted by IISc and seven IIT's jointly on behalf of the National Coordination Board (GATE) and is basically a gateway for post-graduate admissions in India and entry-level positions in Indian PSU's.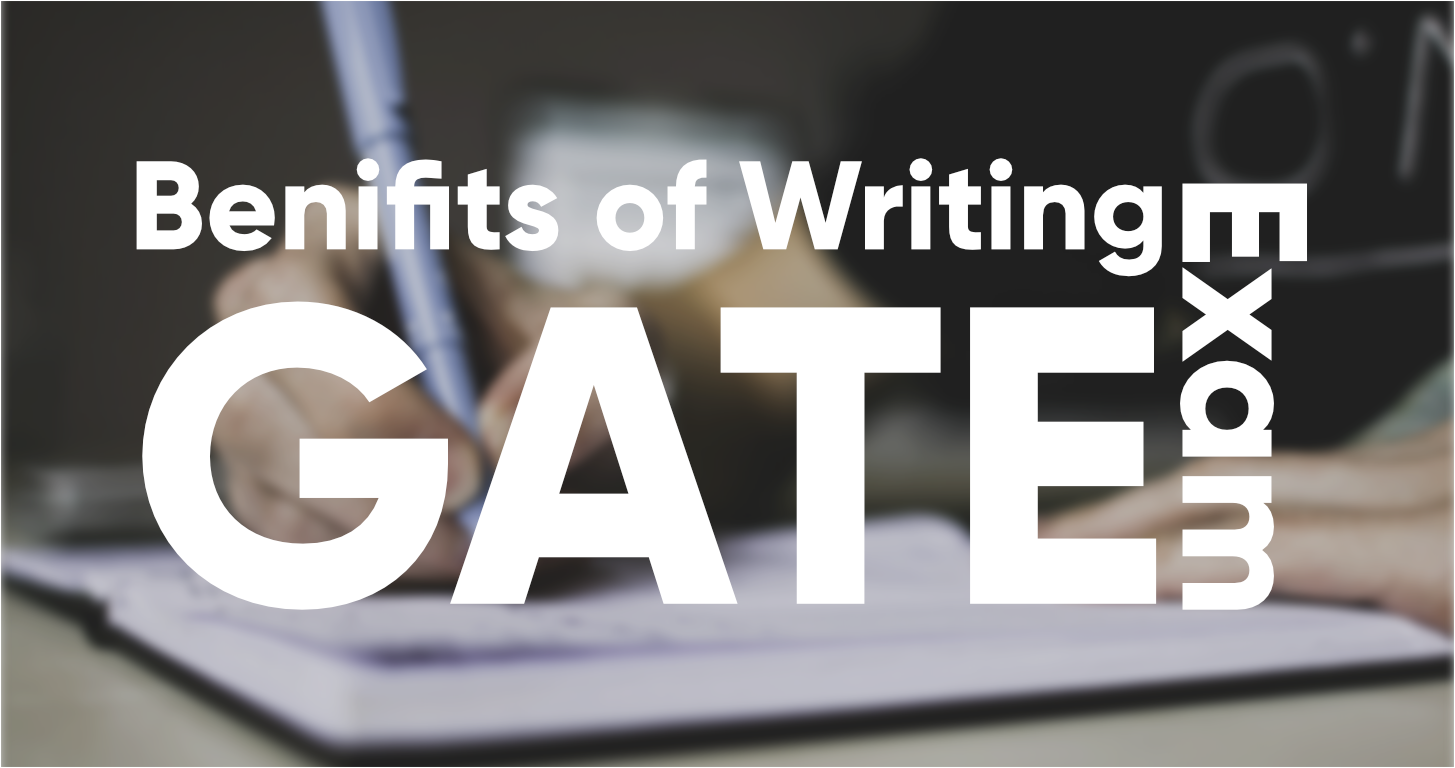 The GATE exam was started in 1984 and is held once every year, usually in February and the results are declared approximately a month later. There are many benefits of writing the GATE exam. Some of them are given in detail as follows:
Admission into M.E. / M.Tech../ M.Sc. programs through GATE exam
The GATE exam can be used to obtain admission into M.E. / M.Tech../ M.Sc. programs of the top institutions of India such as IISC, IIT's, NIT's, etc. Studying in these institutions is an enriching experience as they provide a conducive environment for intellectual satisfaction as well as future financial security.



Stipends in ME/M. Tech through GATE exam
The ME/M. Tech programs provide a stipend of Rs 12, 400 per month for 24 months to students for 8 hours of work per week. This ensures that the students have the required financial assistance to complete their course.

PSU recruitment through GATE exam:
The GATE exam can be used for recruitment into various PSU's such as NTPC. ONGC, SAIL, BHEL, IOCL, CIL, GAIL, etc. These PSU's are state-owned enterprises and recruitment into them provides a high paying job as well as financial stability. Also, it is possible that the remaining PSU's will recruit through the GATE exam in the near future.

Research institutes recruitment through GATE exam
The GATE exam can be used for recruitment into various research institutes. The Council of Scientific and Industrial Research provides the award of Junior Research Fellowship (JRF) and Senior Research Fellowship (SRF) to engineers who have qualified the GATE exam. These fellowships also provide a stipend of Rs 31, 000 to Rs 35, 000 per month.

BARC recruitment through GATE exam
The Bhabha Atomic Research Centre (BARC) is the nuclear research facility of India. The GATE score is used to shortlist for the interview process and after selection, BARC provides training and then a job as a Scientific Officer C in the Atomic Energy Regulatory Board or the DAE units.



Teaching jobs after GATE exam
It is mandatory to have a ME/M. Tech degree to apply for teaching jobs in Indian universities. To ensure that a teaching job is obtained in good universities, it is necessary to have graduated from well-reputed universities and this can only be obtained by getting a high score in GATE exam.

Foreign study through GATE exam
The GATE score is used as a criterion for judgment by universities like Nanyang Technological University (Singapore), National University of Singapore (Singapore), RWTH Aachen (Germany), TU Munich (Germany), etc. to grant admission into Masters and Ph.D. programs without the requirement of a GRE score.

Higher chance of recruitment in top MNC's after GATE exam
Post-graduation from the top institutions of India after the GATE exam provides a better chance for recruitment into top MNC's such as Google, CISCO, SKODA, Siemens, Samsung, Maruti, LG electronics, etc. as these companies require highly qualified recruits and also provide the corresponding remuneration.
In conclusion, quality preparation, as well as rigid discipline, is required to ace the GATE exam as it tests the knowledge and understanding of various engineering fundamentals. However, the benefits of writing the GATE exam are also numerous as demonstrated in this article.
GeeksforGeeks Sudo GATE Course:
Schedule for Sudo GATE Course.

Attention reader! Don't stop learning now. Get hold of all the important CS Theory concepts for SDE interviews with the CS Theory Course at a student-friendly price and become industry ready.
My Personal Notes
arrow_drop_up
---
---
If you like GeeksforGeeks and would like to contribute, you can also write an article using contribute.geeksforgeeks.org or mail your article to contribute@geeksforgeeks.org. See your article appearing on the GeeksforGeeks main page and help other Geeks.
Please Improve this article if you find anything incorrect by clicking on the "Improve Article" button below.