Flip-flop types, their Conversion and Applications
Flip-flop is a circuit that maintains a state until directed by input to change the state. A basic flip-flop can be constructed using four-NAND or four-NOR gates.
Types of flip-flops:
RS Flip Flop
JK Flip Flop
D Flip Flop
T Flip Flop
Logic diagrams and truth tables of the different types of flip-flops are as follows:

S-R Flip Flop :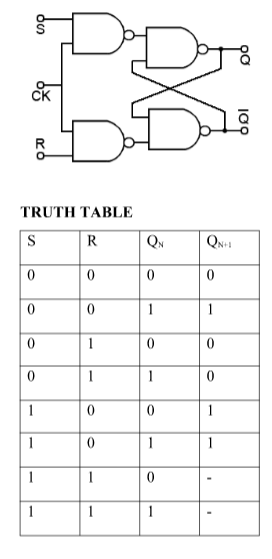 J-K Flip Flop: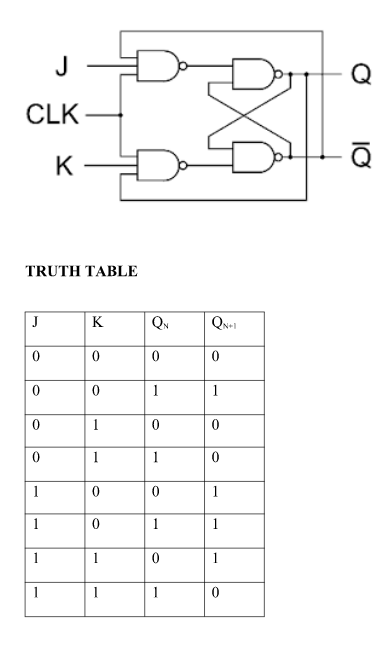 D Flip Flop :
T Flip Flop :
Conversion for FlipFlops :-
EXCITATION TABLE: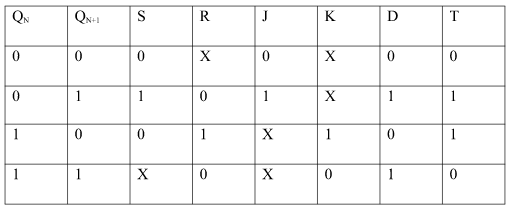 Steps To Convert from One FlipFlop to Other :
Let there be required flipflop to be constructed using sub-flipflop:
Draw the truth table of required flipflop.
Write the corresponding outputs of sub-flipflop to be used from the excitation table.
Draw K-Maps using required flipflop inputs and obtain excitation functions for sub-flipflop inputs.
Construct logic diagram according to the functions obtained.
i) Convert SR To JK FlipFlop
ii) Convert SR To D FlipFlop:
Excitation Functions:
S = D
R = D'

Applications of Flip-Flops
These are the various types of flip-flops being used in digital electronic circuits and the applications of Flip-flops are as specified below.
Counters
Frequency Dividers
Shift Registers
Storage Registers
Bounce elimination switch
Data storage
Data transfer
Latch
Registers
Memory
This article is contributed by Kriti Kushwaha .
Please write comments if you find anything incorrect, or you want to share more information about the topic discussed above
Don't stop now and take your learning to the next level. Learn all the important concepts of Data Structures and Algorithms with the help of the most trusted course: DSA Self Paced. Become industry ready at a student-friendly price.
My Personal Notes
arrow_drop_up