How to Become an SEO Expert?
In today's digital world, having an online presence of your brand or business has become a mandatory job. And Search Engine Optimization (SEO) is the best weapon that can help you to conquer this battle. Meanwhile, more than 70% of industry professionals say that SEO is more effective than pay-per-click (PPC) or other related approaches. Now, don't you think you are required to master the SEO skills to build a successful online presence for your business? And yes, you can make a dedicated career too as an SEO Expert as there are a lot of career opportunities in the particular career domain.
Before moving further, let's have a brief introduction to the SEO (Search Engine Optimization) process. It is a process of optimizing your platform (website, blog, etc.) to get visible at the top position of the search engine results pages for some niche keywords related to your domain. It helps you to generate more traffic and better conversion rates. Now get back to the main concern that how can you become an SEO expert? No worries!! In this article, we'll let you know about all the approaches that need to follow to master the SEO skills and to become an SEO expert.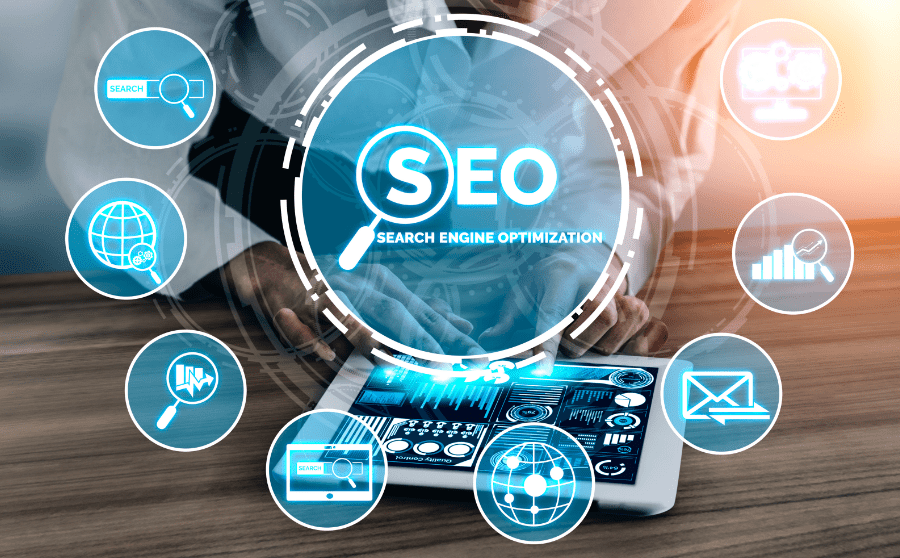 1. Understand the Basics
The first and foremost task you need to do is learn the basic concepts. You need to know that once you master the basics concepts, you'll be all set to master the advanced SEO skills as well. You are required to get familiar with the search engines & their working and other basic search engine terms such as crawling, indexing, and various others. Meanwhile, you can go through various queries, some of these are listed below:
What are the ranking factors?
What are the SERPs?
What are the search engine algorithms? etc.
Evidently, your objective in this stage should not be only learning the SEO concepts but to get aware of the entire search engine process to get better results.
2. Move Forward to Advanced SEO
Once you'll get a thorough understanding of all the basic concepts and how things work now it's time to gear up for the Advanced SEO learning. Firstly, you are required to understand the detailed SEO classification – Black Hat SEO & White Hat SEO. Then you have to dive deeper into the field to learn about On-Page & Off-Page SEO and other practices. Meanwhile, a topic-wise list of most prominent SEO concepts is listed below:
Keyword Research and Optimization
On-Page SEO
Link Building
Technical SEO
Content Marketing and various others
Here, you can opt for various SEO Training Programs, Online Courses, Recommended Books, etc. to make the learning process more effective and worthwhile. Also, SEO is not something that can be learned in a few days or weeks hence you're required to be more patient and consistent during the learning process.
3. Get Familiar with SEO Tools
Search Engine Optimization is a process that involves a lot of tedious jobs such as site analysis, keyword research, link building, and many more. And to perform these jobs manually doesn't only cost you an ample amount of hard work but also consumes a lot of time. And that's why it is required to use the SEO tools to make the process easier and efficient. Meanwhile, some of the most widely used SEO tools based on their working as listed below:
Site Analysis Tools: SEMrush, Ahrefs, WooRank, etc.
Keyword Research Tools: Google Trends, WonderSearch, Soovle, etc.
Technical SEO Tools: DeepCrawl, Screaming Frog, Moz Bar, etc.
Link Building Tools: Pitchbox, NinjaOutreach, BuzzStream, etc.
Although, you're not required to get proficient with every tool instead you need to pick up the relevant ones based on several parameters such as ease of implementation, reliability, etc, and that accomplish your SEO goals.
4. Earn Certifications
Indeed, in the SEO field (or any other domain), appropriate skill always comes prior to any certification. Still, you can opt to earn a few standard certifications to validate your knowledge as it gives you credibility in professional terms. Also, these certifications offer you a lot more exposure and confidence. You can get these SEO certifications in particular domains as well like Link Buildings, Social Media Outreach, On-Page Optimization, etc. Meanwhile, there are a lot of quality certifications such as Moz SEO Certification, HubSpot SEO Certification, etc. that you can consider for yourself.
Also, the majority of these SEO certifications are provided by the organizations after the completion of the respective training or course, so these certification programs also make your SEO concepts more clear and enhance your skills as well.
5. Put your Theoretical Knowledge into Practice
The best way to master the SEO skills and become an SEO expert is to implement all your theoretical knowledge and approaches into the practical world. Once you'll get done with your SEO learning process, you will find yourself with various strategies and methodologies that need to be implemented to get results. Also, you'll get to understand better how things actually work after the practical implementation. There are various ways following which you can put your SEO knowledge into practice such as:
You can start working on your own website or blog.
You can do freelancing and take some SEO projects.
Also, you can join any SEO Agency as an intern or full-time employee, etc.
Meanwhile, there are various things in the SEO field such as keyword optimization, backlinking, etc. that you can only learn better after getting into the practical world and can bring your SEO game to the next level.
6. Stay Updated with Latest SEO Trends
Last but not least!! It is the most crucial aspect of the SEO industry. Yes, SEO is a very dynamically changing field and you're required to keep yourself updated with all the latest SEO trends to adjust your SEO strategies accordingly and get better results. Meanwhile, various latest SEO trends can be considered in present times such as Voice Search, E-A-T (Expertise, Authoritativeness, and Trustworthiness) Concept, SEO for Local Searches, etc. and many more are in the way to come up in the future. Also, you're recommended to not depend on a single platform such as Google instead try to consider other search engines as well while implementing your SEO strategies.
So, these are the approaches following which you can master the SEO skills and become an SEO Expert. And, it's not that much difficult job, all you're required to do hard work and consistency with your learning process (don't forget about practical exposure too!!). Now, what are you waiting for? Just kick off your SEO career from scratch and conquer the digital world!!
My Personal Notes
arrow_drop_up