Wipro Recruitment Process
About Company :
Wipro Limited (Western India Palm Refined Oils Limited or more recently, Western India Products Limited) is an Indian Information Technology Services corporation headquartered in Bengaluru, India. Wipro Limited is a leading global information technology, consulting and business process services company.
In 2013, Wipro demerged its non-IT businesses into separate companies to bring in more focus on independent businesses.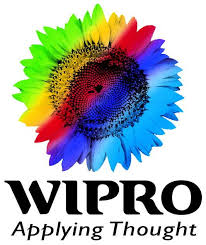 Recruitment Process :
Wipro conducts 3 rounds to recruit new employees.
Online Test
Technical Round
HR Round
Online Test :
The Online test consist of questions from various domains and an essay writing. This is a time based test and each section is allocated specific time. Different sections of the test are :
Quantitative Aptitude
Logical Reasoning
Verbal Ability
Basic Programming and Computer Fundamentals

Essay writing is given specific time and you have to write an essay on paper on topic provided to you. Topics may vary from current affairs to politics to abstract.
Note : Wipro mostly conducts Group Discussion (GD) before online test. Sometimes, they may conduct Group Discussion (GD) after online test also.
You can practice previous years questions of Wipro from campusgate
Technical Round :
To ace this round you should be good with your concepts. If you are good with the basic concepts, it will easy for you to clear the round. There is no fixed rule or domain from which questions will be asked so you need to be versed with basics well. To maximize your chances you should be prepared with Data structures and Algorithms, DBMS, Operating System, Networking, OOPs concepts and a programming language of your choice. Students from branches other than CS should prepare basic concepts of their branch.
HR Round :
This is the final round of recruitment process. Hr will check your communication skills, confidence and body language. There will be basic HR questions like Tell me about yourself ?, Why do you want to join Wipro ? etc. You might be asked some puzzles and technicals questions depending on your feedback and HR. You can prepare for puzzles from our Puzzles Section. The key for this round is being confident about yourself.
Interview Experiences :
Hearing from others about their experiences is always advantageous as you can make a strategy accordingly. So, here we provide you Interview Experiences of students who have been in your shoes.
Where to Apply ?
Wipro Careers
If you like GeeksforGeeks and would like to contribute, you can also write an article using write.geeksforgeeks.org or mail your article to review-team@geeksforgeeks.org. See your article appearing on the GeeksforGeeks main page and help other Geeks.
Please write comments if you find anything incorrect, or you want to share more information about the topic discussed above.
My Personal Notes
arrow_drop_up