How to Fix Checksum Error Using fsck Command in Linux?
File Systems are responsible for how our data is stored and organized. If our file system corrupted and certain parts not working then such a problem leads to inconsistency in the file system. This problem can be solved by using fsck(file system consistency check) command. This fsck work at the time of booting.
Why to use fsck in Linux?
The problem occurs when booting the system.
The file may be corrupt or missing.
Drivers are not working like memory cards and flashcards.
Options of fsck command:
fsck -A:: Check all file systems.
fsck -C: Show progress bar is working or not.
fsck -l: Locks the device to guarantee no other program will try to use the partition during the check.
fsck -M: Mounted file system will not check.
fsck -P: Check file system is parallel or not including root.
fsck -R: It will not check root file System.
fsck -r: It provide information device is check or not.
fsck -T: It doesnot show the title.
fsck -V: Provide description what is being done.
How to use fsck command?
Step 1: First we open the boot option and select the advance option for ubuntu.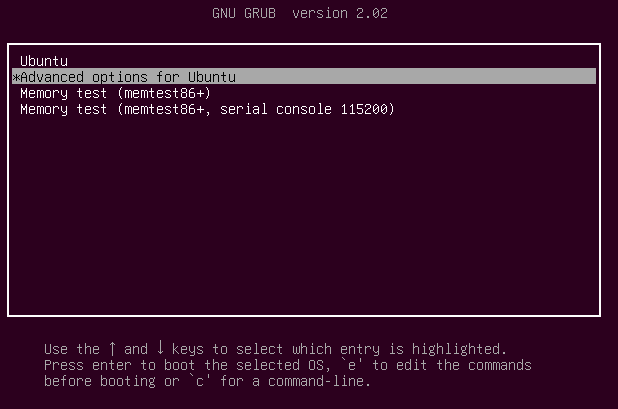 Step 2: Then select recovery mode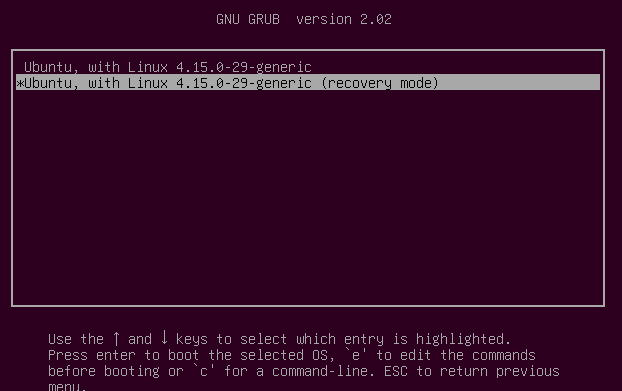 Step 3: Then select fsck options
It will ask for the file system for remounted. Select yes.

Now you can see the following: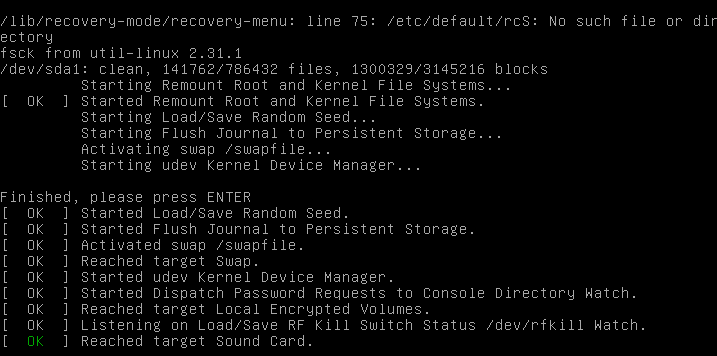 Step 4: Select Resume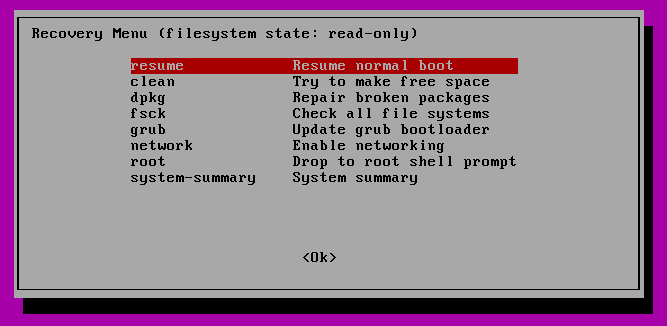 My Personal Notes
arrow_drop_up
---
---
If you like GeeksforGeeks and would like to contribute, you can also write an article using contribute.geeksforgeeks.org or mail your article to contribute@geeksforgeeks.org. See your article appearing on the GeeksforGeeks main page and help other Geeks.
Please Improve this article if you find anything incorrect by clicking on the "Improve Article" button below.