As we know Kotlin plugin is bundled with Android Studio above version 3.0, we can build android application using Kotlin language instead of Java.
Below are the steps to create a new project in Kotlin programming Language.
Step 1: In Welcome to Android Studio screen, select Start a new Android Studio Project.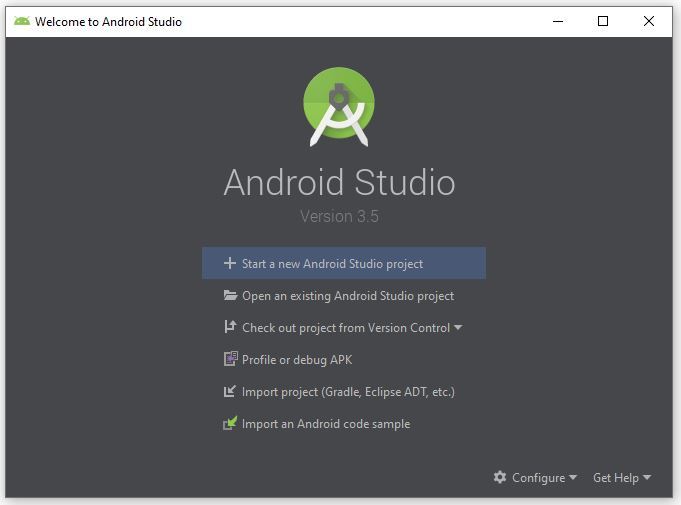 Step 2: Select Empty Activity and click on the Next button.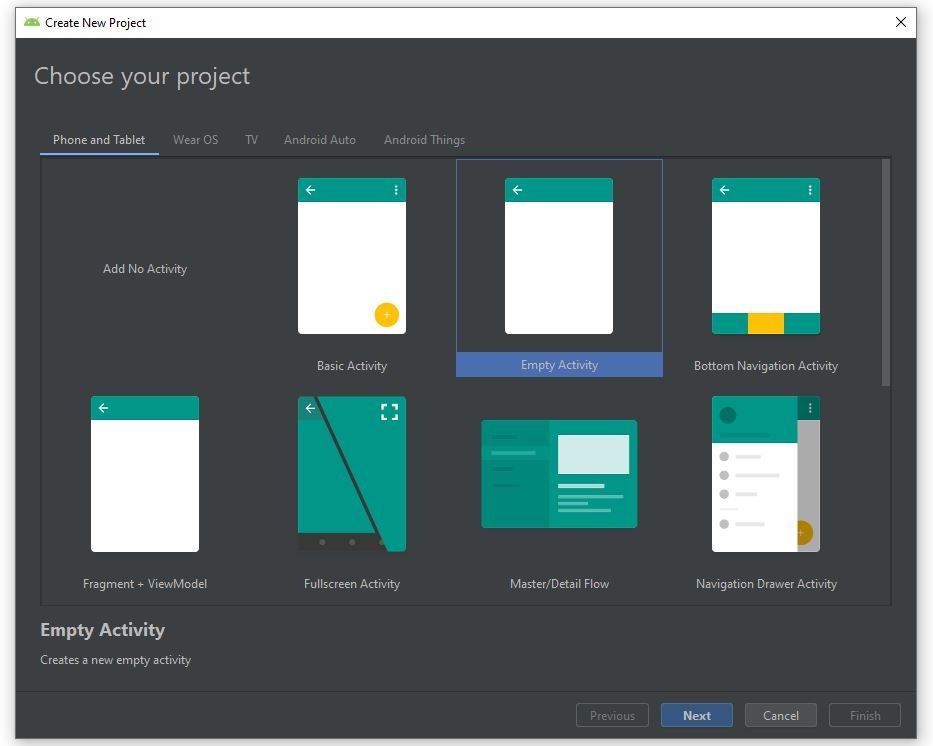 Step 3: Here we write name of our application and select the language Kotlin for the project. Then, click on the Finish button to launch the project.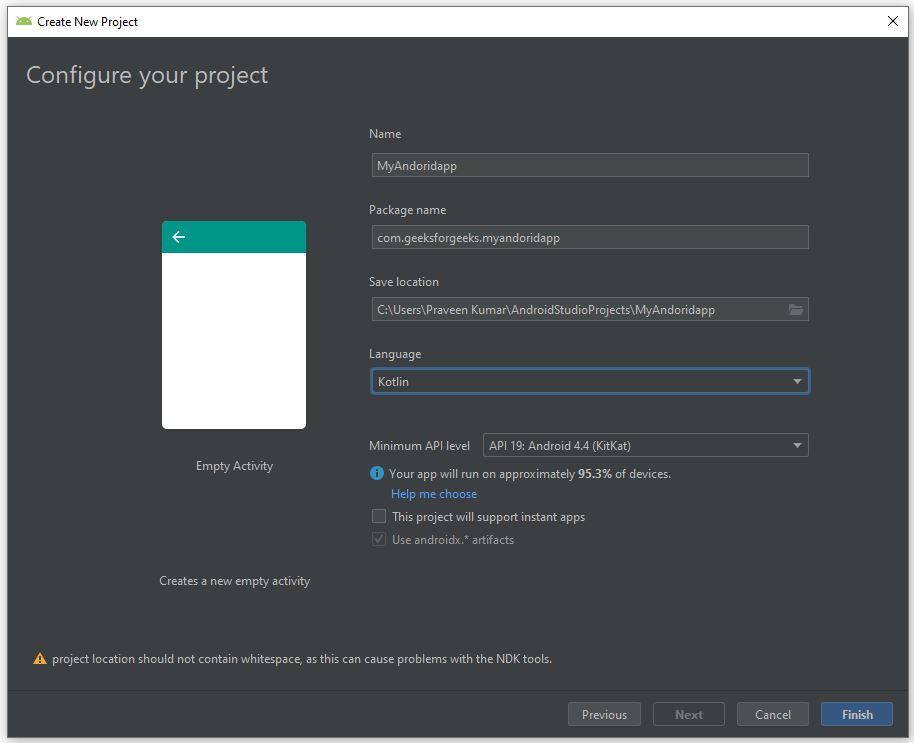 Step 4: Finally our newly created project opens which contains different number of files.

My Personal Notes
arrow_drop_up
---
---
If you like GeeksforGeeks and would like to contribute, you can also write an article using contribute.geeksforgeeks.org or mail your article to contribute@geeksforgeeks.org. See your article appearing on the GeeksforGeeks main page and help other Geeks.
Please Improve this article if you find anything incorrect by clicking on the "Improve Article" button below.