Amazon VPC – Introduction to Amazon Virtual Cloud
This article will take you through a brief introduction to Amazon VPC. Amazon VPC or Amazon Virtual Private Cloud is nothing but a service that allows its users to launch their virtual machines in a protected as well as isolated virtual environment defined by them. You have complete control over your VPC, from creation to customization and even deletion. It's applicable to organizations where the data is scattered and needs to be managed well. In other words, VPC enables us to select the virtual address of our private cloud and we can also define all the sub-constituents of the VPC like subnet, subnet mask, availability zone, etc on our own.
The Architecture of Amazon VPC
The basic architecture of a proper functioning VPC consists of many distinct services such as Gateway, Load Balancer, Subnets, etc. Altogether, these resources are clubbed under a VPC to create an isolated virtual environment. Along with these services, there are also security checks on multiple levels.
It is initially divided into subnets, connected with each other via route tables along with a load balancer. This whole setup is placed under an internet gateway.
Let us look at VPC on the AWS management console.
Login in to your AWS account. Once you are redirected to the AWS management console. Click on "Services", a list of options will be visible. Under "Networking & Content Delivery" there is an option named VPC, select it. Refer to the images attached ahead for understanding better.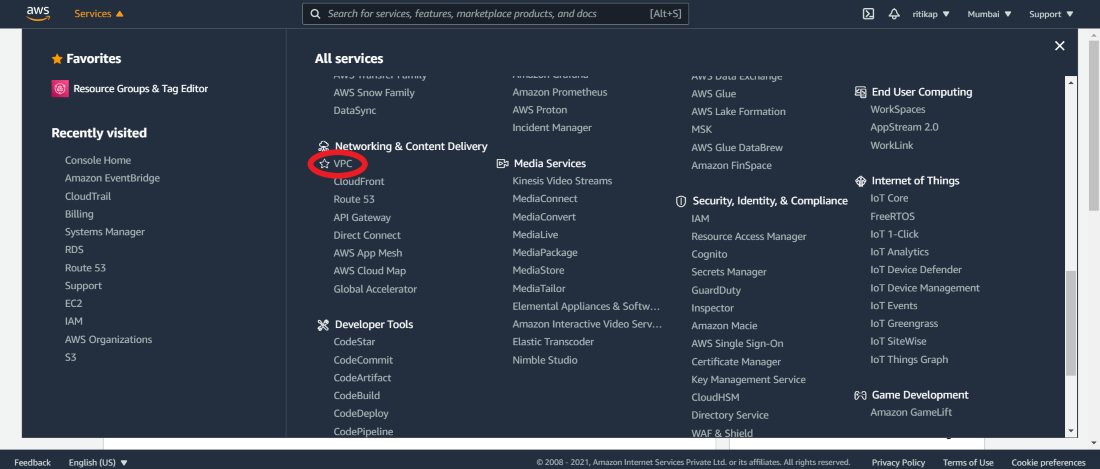 In a while, you will be directed towards the VPC Management Console. On the left of the window, there is the navigation pane, which consists of various services as options. Refer to the image attached ahead for better understanding.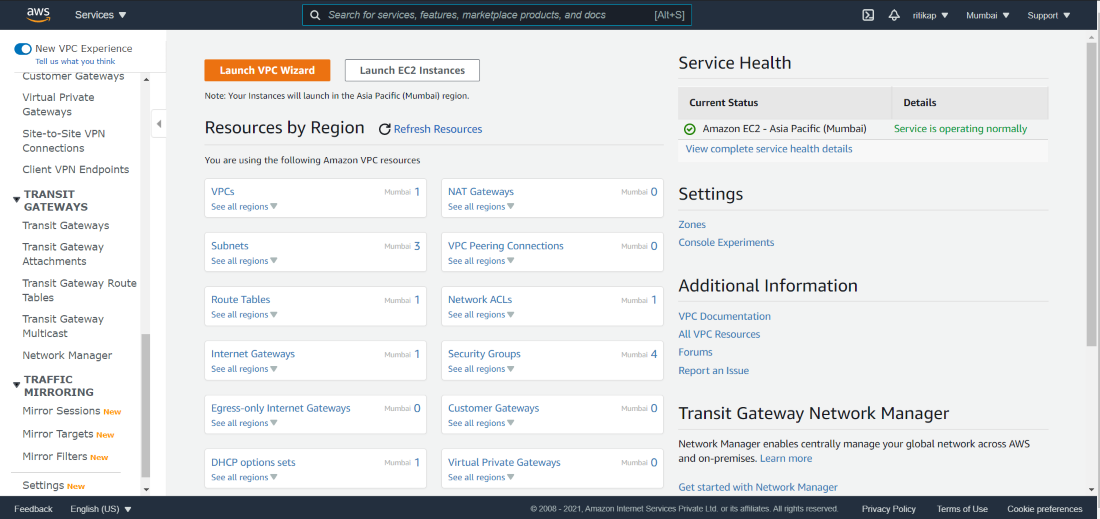 This was a brief introduction to an Amazon VPC.
My Personal Notes
arrow_drop_up