Difference between Phishing and Pharming
Phishing:
Phishing is a type of attack on computer device. In phishing, attacker tries to find the sensitive information of users by the means of electronic communication illegally. In other words, it is the illegal attempt to obtain secure information of the people or the users.
Simple example of phishing is bank fraud, where hackers tried get your bank details through communication by acting as an employee of the bank that is a fraud manner.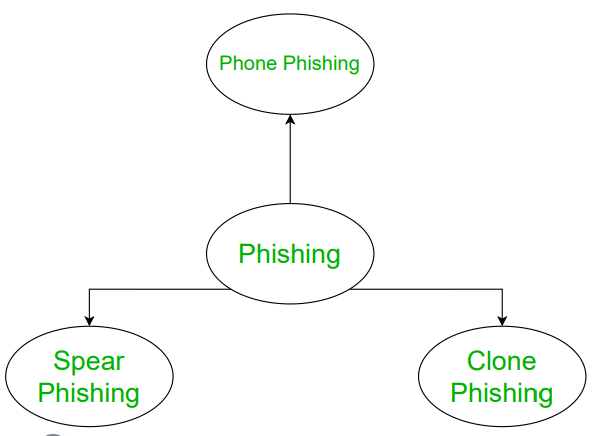 Pharming:
Pharming is a more advance technique to get users credentials by making effort to entering users into the website. In order words, it misdirects users to a fake website that appears to be official and victims gives their personal information by fault.
In pharming, fake website is created which appears to be official. Users then access the website and request is popped up regarding username and password and other credentials.
Let's see the difference between Phishing and Pharming:
| S.NO. | PHISHING | PHARMING |
| --- | --- | --- |
| 1 | In phishing, attacker tries to find the sensitive information of users by the means of electronic communication illegally. | Pharming is a more advance technique to get users credentials by making effort to entering users into the website. |
| 2 | It is an attempt to scam people one at a time via an email or instant message./td> | It simply redirects traffic from one website to a different, identical-looking website to steal information. |
| 3 | It is an electronic mail fraud. | It is similar to nature to email phishing. |
| 4 | It is a type of fraud in which an attacker tricks the victims into providing providing personal information by email or message. | It is a scam and seeks to obtain personal and private information through domain spoofing. |
| 5 | It is relatively easy to initiate and identify. | It is more difficult to accomplish and identify. |
| 6 | It involves a fraudulent email containing a link to a website seeking personal details from users. | It poisons the DNS server, redirecting the users to a different websites. |
| 7 | It uses mail. | It uses websites. |
My Personal Notes
arrow_drop_up