What is Google Crowdsource and How One Can Contribute to this?
Crowdsource or you can say Google Crowdsource, is a crowdsourcing platform that is developed by Google to improve a host of Google services through the user-facing training of different algorithms. Google Crowdsource is nothing but a "collaborative contribution" app that aims to tap the collective wisdom of users to improve its services. From translations to maps and handwriting recognition, Google uses human brainpower to train it's machine learning models.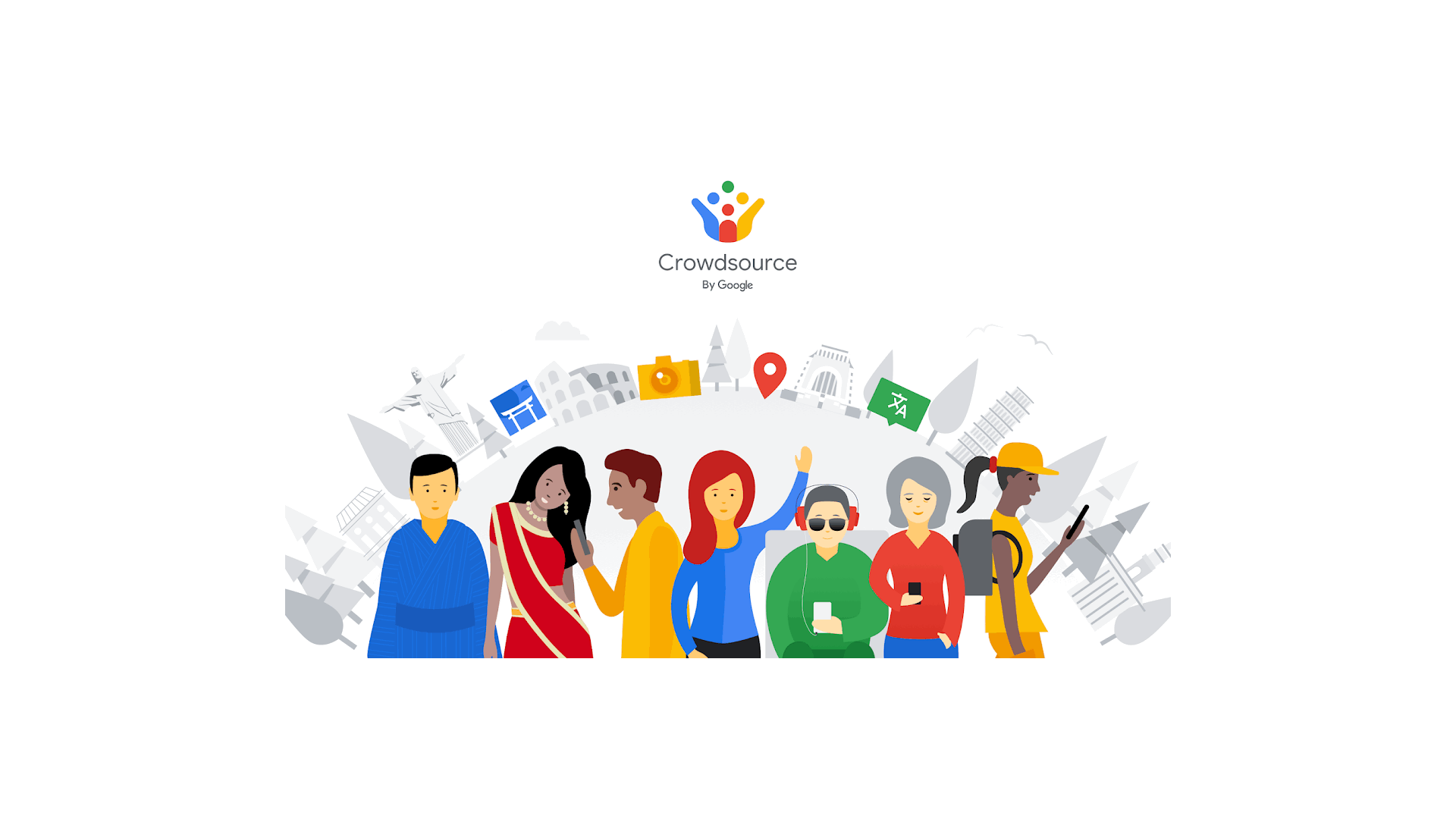 Initially, it was released for Android on the Google Play store on August 29, 2016, and is also available on the Web.
Ways to Contribute
The idea here is that you'll have to complete the various tasks according to your pace. The various tasks in which you can contribute are translation, translation validation, maps translation validation, handwriting recognition, sentiment evaluation, landmarks, and image transcription.
1. Image Capture: In this task, you'll be uploading different images with required labels. This will improve the data collection of images and will be utilized for the products of Google which uses these data.
2. Handwriting Recognition: In this task, you'll be reading handwritten words and transcribing them into text. The idea here is to improve Google Keyboard's handwriting feature.
3. Image Label Verification or Image Caption: In this task, you need to label the image into their categories like a car, sink, playground, etc. Here, the gained data is used to read the text within the images for services like Google Street View.
4. Sentiment Evaluation: In this task, you will be given a sentence and you'll be assigning the sentiments like positive, neutral, or negative according to the sentence. The data collected here will be utilized by Google in various recommendation-based technologies that it uses on platforms like Google Maps, Google Play Store, and YouTube.
5. Landmarks: In this task, you'll check whether a specific landmark is visible in pictures shown in the app is available or not. This will be utilized mainly to improve the Google product, Google Maps.
6. Translation: In this task, you'll be translating the text from one language to another. Language selection will be your choice based.
7. Translation Validation: In this task, you'll have to simply verify the translated texts whether it's correct or not, from a given set of expected translation options. It'll be utilized to improve the image data for training machine learning models.
Perks
1. Special Badges and Certificates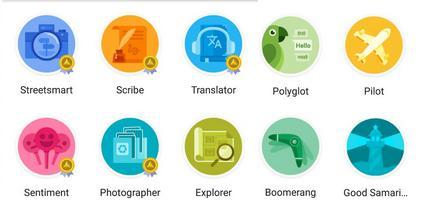 The various badges are Contributor Badge(after completing 20k tasks), Photographer Badge(after completing 500 Image Capture tasks), Pilot Badge(after completing 10 tasks online), Sentiment Badge(after completing 1000 sentiments tasks), Scribe Badge(after completing 1K handwriting recognition tasks), Spotter Badge(after completing 1K image label verification tasks), Good Samaritan Badge(after completing 200 tasks), Streetsmart Badge(after completing 10 landmarks tasks), Translator Badge(after completing 500 of any translation type tasks), Polyglot Badge(after completing 10 tasks in 3 different languages), 5K Badge(after completing 5K tasks), 10K Badge(after completing 10K tasks), 500K Badge(after completing 500K tasks), 1M Badge(after completing 1 Million tasks) and 1.5M Badge(after completing 1.5 Million tasks).
2. Join online Hangouts with Googlers and contributors: Once you'll get exclusive invitations to Crowdsource community events in Hangouts in which you'll directly interact with Googlers and top contributors across your country.
3. Get a better experience when using Google products: To the extent you contribute, the better will be your experience with google and it's products.
4. Connect with contributors around the world: You will get a chance to make connections with the contributors across the globe.
5. Google crowdsource Influencer: If you're a college student, you may have a chance to become the representative of Crowdsource for your campus in which you'll be encouraging your peers to contribute to it.
My Personal Notes
arrow_drop_up