Why Google Shutters Google+ ?
Google+ the social media platform provided by Google, was shut down recently by the company. It was not showing expected growth in terms of user presence and interaction even after investing a lot in recent years. Its competitors had progressed a lot leaving Google+ behind to such an extent that a recent survey concluded that a user spends only about 8 seconds on Google+ per day. Apart from lack of user's presence, there are many reasons behind this product being rolled back and experts do not seem to agree on a single main reason. From internal issues of "workplace politics" and lack of vision to external issues such as bugs in Google+ API are some of the reasons being cited by people having opinions and information on this event.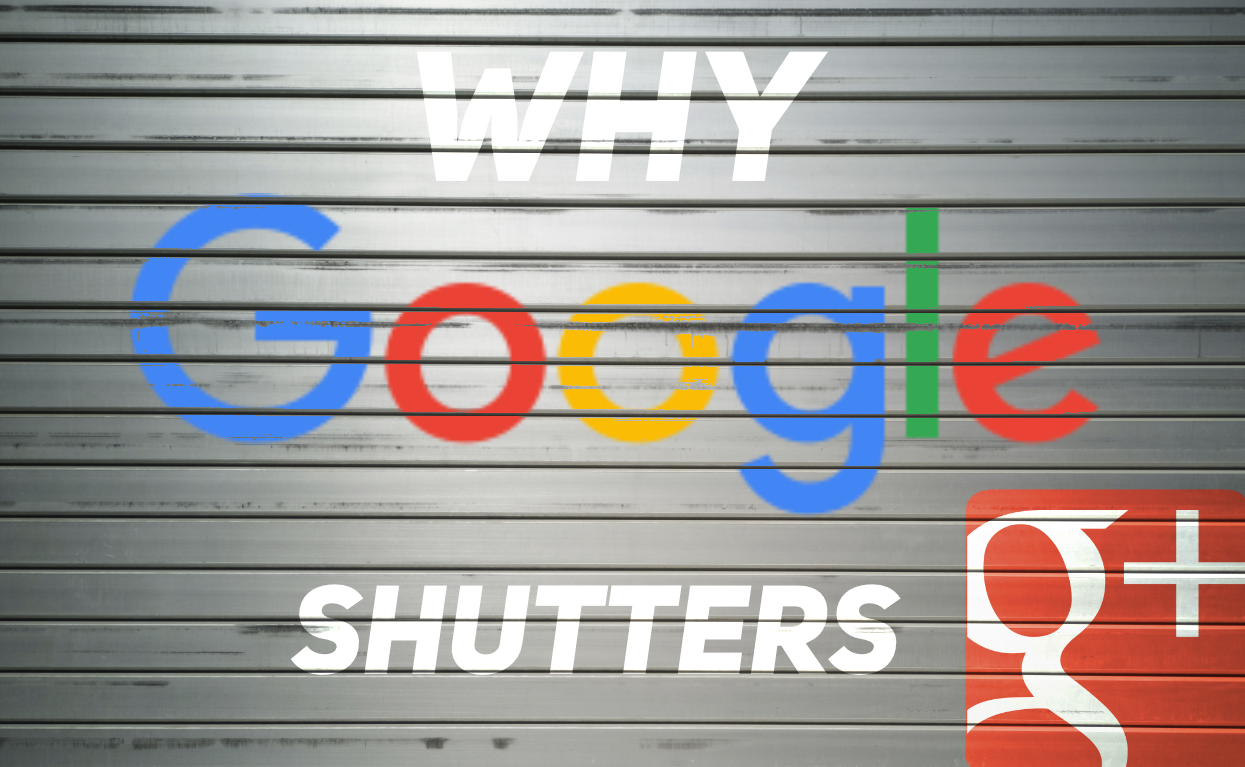 Google+ was started in 2011 and was seen as Google's move to maintain its monopoly on the internet. Google+ had to be a competitor to other popular social media platforms such as Facebook, Myspace and Twitter. It also lets people use a single Google id for all Google services. However, it never caught up with other mainstream social media platforms.
Lack of Clarity on Objectives: The first reason for its failure was the lack of a vision. A new product has to have a vision of what it aims to provide to its consumers. It also needs to clearly identify its target consumers(for example a social media platform targets people who want to know about new people, people who want to promote their personal brand or business, businesses that want to engage their customers, etc.). The primary objective behind Google+ was to give other social media platforms a tough competition and to maintain Google's share in internet usage. There was no clear plan about how to present it as something that was better than at least one of the websites that were used at the time.
Users also stayed in confusion on how to use it which led users that were already present to being less frequent visitors and a very little number of new users.
Security Lapses: There were two security issues in Google+ that affected millions of its users. One of them let developers see the information related to a person even if they decided to not make it visible to the public. Google stated that it did not find any evidence of this bug being misused to compromise on any user's data. These issues resulted in the acceleration of the decision of shutting the platform down.
Internal Issues: An ex-employee named Morgan Knutson posted a series of tweets after the announcement of Google finding two major security issues in Goole+.
In these tweets, he pointed out the problems that led to the failure of Google+ as a social platform. He talks about "bad politics, mismanagement and backstabbing colleagues". The post can be found here.
Some of the highlights of the post that are worth mentioning:
Vic's product vision was fear-based. "Google built the knowledge graph, and Facebook swooped in and built the social graph. If we don't own the social graph then we can't claim to have indexed ALL the world's data."
Everything being produced felt disjointed or siloed. Not part of the whole. The M.O. was [to] build and copy as much shit as possible. "Win the race."
I've received a number of DMs from former and current Google employees that say they've experienced similar things. Bad politics, mismanagement, and back-stabbing colleagues.
Poor Performance: Google+ was not showing as much growth as expected after putting in a large number of resources. On the other hand, its competitors were seeing users count grow up exponentially. The company was getting into more and more loss with each attempt to revive its social media platform, but the users were quite comfortable with its competitors. So Google had to pull the plug at a point.
My Personal Notes
arrow_drop_up