Sum of dependencies in a graph
Given a directed and connected graph with n nodes. If there is an edge from u to v then u depends on v. Our task was to find out the sum of dependencies for every node.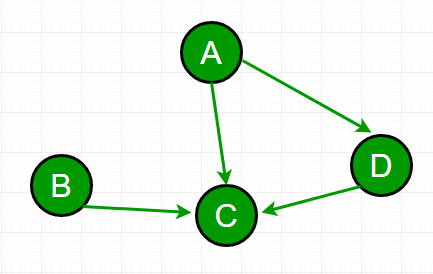 Example:
For the graph in diagram,
A depends on C and D i.e. 2
B depends on C i.e. 1
D depends on C i.e. 1
And C depends on none.
Hence answer -> 0 + 1 + 1 + 2 = 4
Asked in : Flipkart Interview
Idea is to check adjacency list and find how many edges are there from each vertex and return the total number of edges.