Python | Bar Charts in Vincent
In this article, we will create bar charts with the help for vincent. Which is a library in python which does python to vega translation? It has the data capabilities of python and the visualization capabilities of javascript. It is built specifically for plotting Dataframes and series quickly.
Requirement : install vincent
$pip install vincent
warning : requires Pandas which requires numpy
Example 1: Simple bar chart
# import the vincent library
import vincent
# To initialize vincent in the notebook
vincent.core.initialize_notebook()
# pass the parameters to the bar method
bar = vincent.Bar([30, 10, 20, 15, 45, 30, 5])
# Display the bar chart
bar.display()
chevron_right
filter_none
Output :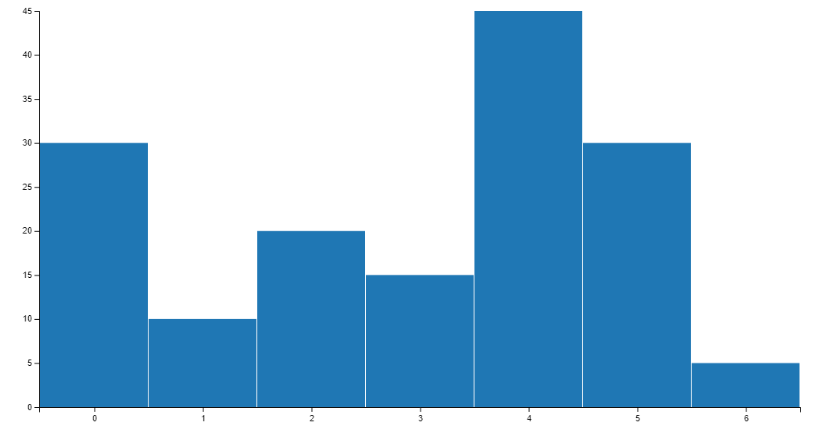 Example 2: Bar chart with axis labels
# import the vincent library
import vincent
# To initialize vincent in the notebook
vincent.core.initialize_notebook()
# pass the parameters to the bar method
bar = vincent.Bar([30, 10, 20, 15, 45, 30, 5])
# give axis names
bar.axis_titles(x ='X-axis', y ='Y-axis')
# Display the bar chart
bar.display()
chevron_right
filter_none
Output :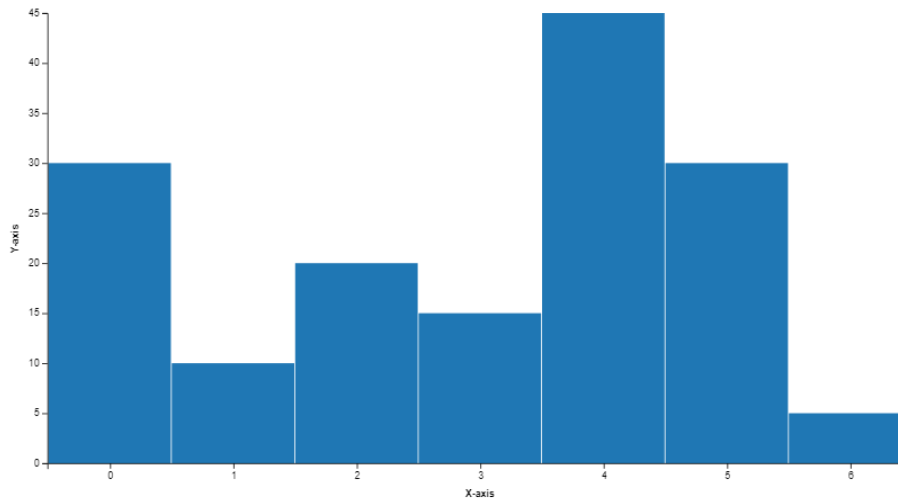 For more information on vincent bar charts and vincent visit this link
My Personal Notes
arrow_drop_up
---
---
If you like GeeksforGeeks and would like to contribute, you can also write an article using contribute.geeksforgeeks.org or mail your article to contribute@geeksforgeeks.org. See your article appearing on the GeeksforGeeks main page and help other Geeks.
Please Improve this article if you find anything incorrect by clicking on the "Improve Article" button below.