Write From Home Challenge – Technical Content Writing Event By GeeksforGeeks
When the whole nation is on the verge of lockdown due to COVID-19 pandemic and all Geeks across the country have to stay indoors, how would it be if you can use this free time to sharpen your skills? Yes, we at GeeksforGeeks won't let this outbreak (or anything else!) to decrease your productivity anyhow. And, with the same concern, GeeksforGeeks is coming up with the Write From Home Challenge for you! Let Your Words Light Up Millions of Screens and Minds Across the World. Through this contest, you can boost your technical and writing skills and can get expertise in your niche from your home.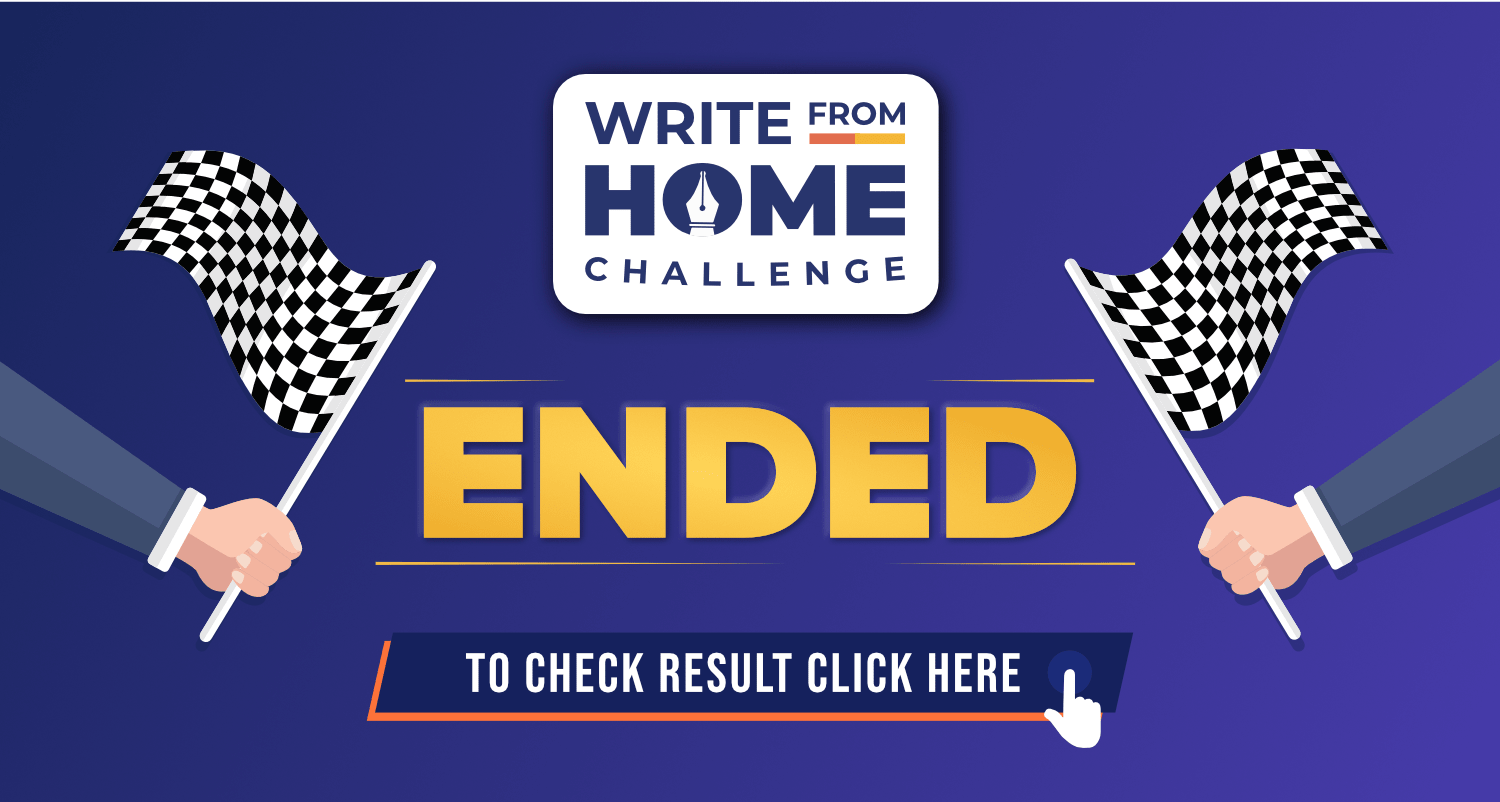 Check Write From Home Winners List – Click Here
However, you can take this quarantine period as a blessing in disguise and use this free time to keep your challenging spirit alive through this GeeksforGeeks Technical Content Writing Event. As of now, you must be curious to know about this Write From Home Challenge, right? Okay, this challenge consists of a Technical Content Writing Event in which you have to write and submit Technical Blogs or Articles related to the Computer Science domain. And yes, this Write From Home Challenge is not only providing you the opportunity to showcase your technical and writing skills but also offering you various interesting prizes!!
Event Details
This Technical Content Writing Contest will be a 21-Day event. There are not any eligibility criteria for this Write From Home challenge i.e., anyone can take part in the contest. Also, you can take part in the event from wherever you want, all you need is a laptop and an internet connection! The article submitted by you should be related to the Computer Science field and do remember that the topic must not be previously covered on GeeksforGeeks. The topic can be based on Programming Languages like Java, Python, etc. or it can be based on any trending technology Machine Learning, Big Data, etc.
Event Date: 28 March 2020 – 30 April 2020
Voting: 25 May 2020 – 04 June 2020
Result: 05 June 2020
Also check the list of Allowed Domains for articles.
Prizes!
Now, here comes the most awaited part, Prizes. Yes, we know that rewards and prizes encourage the efforts of participants and also motivates them for further participation. And that's why GeeksforGeeks Write From Home Challenge is offering you various cash prizes & vouchers to be won.
Note:
Under this Write From Home event, cash will be provided in form of Amazon Vouchers. And the other vouchers are provided for GeeksforGeeks Paid Courses.
For participants who couldn't win the contest but manages to publish atleast 10 articles, we will reward them with their per-article remuneration.
[* The Cash Prizes are not Applicable for the Participants Outside India]
Why You Should Participate?
The GeeksforGeeks Write From Home Challenge is not only about winning prizes and rewards but it is the platform for all the geeks to showcase and evaluate their skills. It will give you a lot of exposure & experience. There are various other reasons too to participate in the contest, some of these are listed below:
This Technical Content Writing event helps you to enhance your learning as the more you will research the topic, the more expertise you will get in your niche.
Your participation in this contest will not only reward you with exciting prizes but also it will add value to your resume that gives you an edge over other students during the placement or other career advancement opportunities.
And yes, the result of the contest will be declared based on Public Voting, so there is not a chance of any kind of partiality or biasedness.
[*In case of any issues, GeeksforGeeks hold the right of final decision.]
How to Participate?
Wait! Do you know how you can write and submit the article for successful participation? No worries, it's not rocket science. Yes, all you have to do is follow a 2-Step procedure that is mentioned below:
1 Click on https://write.geeksforgeeks.org/ and write your article under Write From Home.

2 If you are confused or don't have any topic to write on, then Click on https://write.geeksforgeeks.org/ and Go to Write On Suggested Topic. Then you can select the topic you want to write on by clicking on the WRITE option(Pencil Icon) and then selecting Write From Home as shown in the image.

3. In case of any doubt please contact your respective Campus Ambassador or you can also drop a mail to review-team@geeksforgeeks.org
4. Any plagiarism detected in the article may disqualify you from the event.
You can also use the GeeksforGeeks Guidelines to write the article. Your participation in this challenge will open new learning opportunities for you. Now, what are you waiting for? Grab the opportunity and be a part of this Write From Challenge.
My Personal Notes
arrow_drop_up