What is ODI(Open Data link Interface)?
Open Data-Link Interface (ODI) was introduced by Novell and Apple. It is used to define the communication mechanism between the network interface card (NIC) drivers and network protocols. It is a software interface that allows different Data-Link Layer protocols to share the same driver or adapter on a computer. It resides in Layer 2, the Data Link layer, of the OSI model. Open Data-link Interface (ODI) allows multiple NICs to be bound to multiple protocols.
For ex. TCP/IP and IPX/SPX are the different protocol of data link layer by using ODI they can share the same device adapter.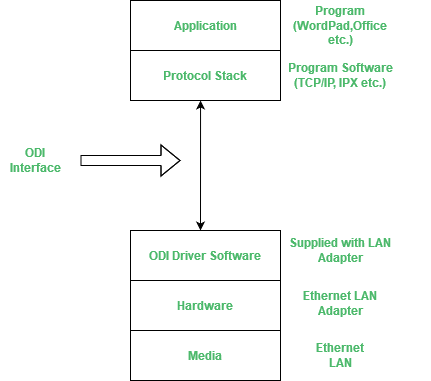 My Personal Notes
arrow_drop_up