What is AUI(Attachment Unit Interface)?
AUI stands for Attachment Unit Interface. AUI is a portion of Ethernet standards that specifies how a cable is going to connect to an Ethernet card. AUI is a physical and logical interface. AUI is defined in IEEE 802.3 standard for 10BASE5 Ethernet. AUI connector is a 15 port coonector that provides a path between an Ethernet node's Physical Signaling and the Medium Attachment Unit (MAU).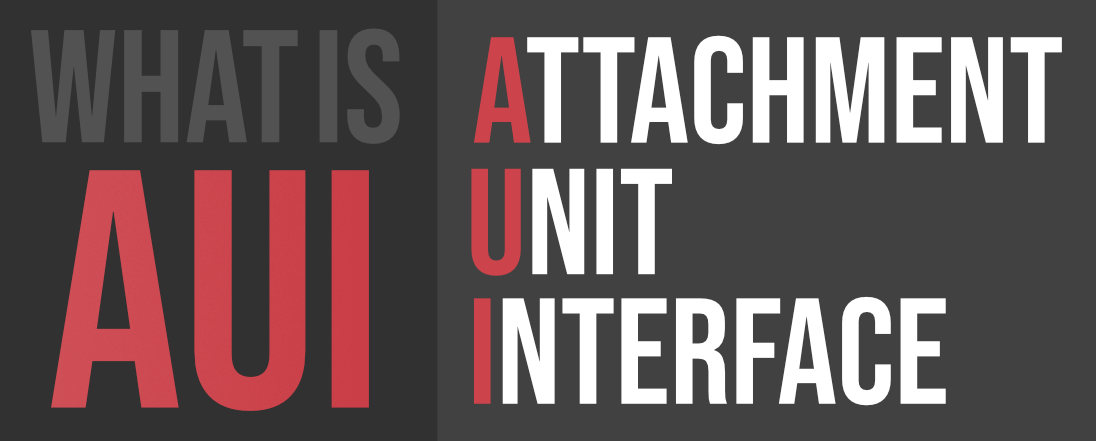 Attention reader! Don't stop learning now. Get hold of all the important CS Theory concepts for SDE interviews with the CS Theory Course at a student-friendly price and become industry ready.
S.No.
Signal
Description
1
CI-S
Control In Circuit Shield
2
CI-A
Control In Circuit A
3
DO-A
Data Out Circuit A
4
DI-S
Data In Circuit Shield
5
DI-A
Data In Circuit A
6
VC
Voltage Common (0 V)
7
CO-A
Control Out Circuit A (not used)
8
CO-S
Control Out Circuit Shield (not used)
9
CI-B
Control In Circuit B
10
DO-B
Data Out Circuit B
11
DO-S
Data Out Circuit Shield (not used)
12
DI-B
Data In Circuit B
13
VP
Voltage Plus (+12 V)
14
VS
Voltage Shield (not used)
15
CO-B
Control Out Circuit B (not used)
Shell
PG
Protective Ground
My Personal Notes
arrow_drop_up