What Are the Advantages of Associating With Companies During College?
Do you remember, why did you start your college journey? To make a successful career, needless to say! And what are you doing now to make it possible? Well, most of the students get indulged into the theoretical stuff, CGPA, etc. These things are quite okay but students need to realize that they can stretch themselves and they can do much more beyond their potential. College acts as a platform and if they can make network with companies during their college days then time can be utilized more efficiently. They should try to involve themselves in various drives (seminars, contests, etc.) and build a network – all through their college!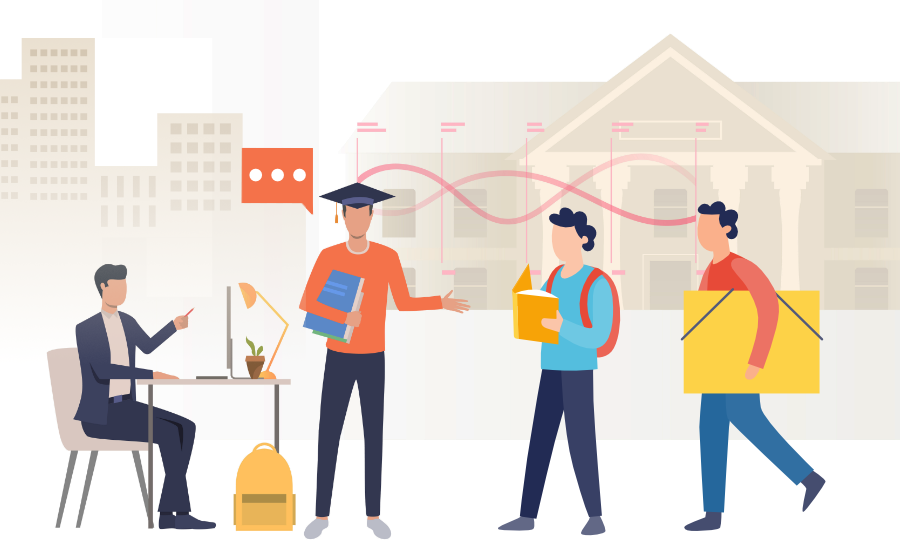 Let us take an example. There are 2 students – A and B. A is a student having good academic records while B has an average academic record. However, B always remains in the touch of various companies via associating them in workshops, seminars, contests, etc. and explores more in comparison of A. Now, according to you, who will be more preferable by the companies during placement? Although it depends upon the company's selection criteria, but the chances are that the company will prefer to select B over A. Why..?? Because it is true that academics should be the highest priority but a student should also be proactive in connecting with the potential organizations or companies and in grabbing the opportunity. There are a lot more benefits of associating with companies during college, some of these are mentioned below:
It can give you a much-needed weightage in your resume that will prioritize you over other students during placement.
It will grow your professional network that can open up the door for various career opportunities in the future.
It can also help you in improving various interpersonal skills such as public speaking, assertiveness, problem-solving, etc.
You can also help and guide other students as well in their career-making pathway.
And yes, you might get a chance to make some money as well.
As of now, you must be aware of why you should associate with companies during college and what are its benefits. But wait…do you know how can you come in contact with such companies and associate them? No worries! We will let you know about the strategical approach regarding the same.
As nowadays most of the companies are involving in Campus Ambassador Programs, so it is the most trending and efficient way to get associate with companies during your college span. There are various platforms such as GeeksforGeeks that offer you to be a part of their organization by becoming their representative in your college campus. You can represent any organization through various schemes such as promote their events, conduct seminars, and workshops, etc. However, every organization has its own criteria to select a candidate as their representative but there are several guidelines following which you can easily go through the process.
Do Research about the Company.
Build your online presence & follow the company's profile for the latest updates.
Get in touch with the company's people through LinkedIn, E-mail or any other professional way.
Also, let your college management know about the company and your aim.
In the same context, let's discuss the most sought-after campus ambassador program – GeeksforGeeks Campus Mantri Program. GeeksforGeeks is one the leading player in the Computer Science domain and with their Campus Mantri Programme, you can get a chance to be a part of their exciting journey. This Campus Mantri Programme offers you a platform to become the Campus Ambassador of the organization at your college. As a Campus Mantri, what would you have to do is leading various awareness programs, workshops & seminars, coding contests, and other events at your college campus on behalf of GeeksforGeeks. Not only this, but you'll also get various learning opportunities, career counselling, Leadership Certification, exciting goodies, internship opportunities, and many more benefits by being a GeeksforGeeks Campus Mantri.
As you are aware of the advantages of associating with companies during college so don't get limited with the basic stuff like assignments, tests, grades, etc. (however, you are not supposed to completely ignore them!) and go out there, do connect with the companies and make it more practical & worthy. Apart from the great experience and exposure, you will also learn to deal with obstacles, to lead the events, to convince the people and develop other professional skills through this process and also get various new career opportunities. And yes, do not forget to enjoy college life as well!!

My Personal Notes
arrow_drop_up