Top Open Source Projects Using Artificial Intelligence
There are many open-source projects in Artificial Intelligence that are never heard of. But many of these projects also grow to be part of the fundamentals in Artificial Intelligence. Take TensorFlow for instance. Everybody has heard about TensorFlow in the AI world! But it was initially just a project by the Google Brain team for internal Google use. Similarly, most of these open-source projects start as passion projects of developers in universities or tech companies like Google, Microsoft, etc. That is why they are so forward-thinking and they push the envelope in Artificial Intelligence. So we discuss the Top Open Source Projects using Artificial Intelligence in this article that is now a foundation in the AI world.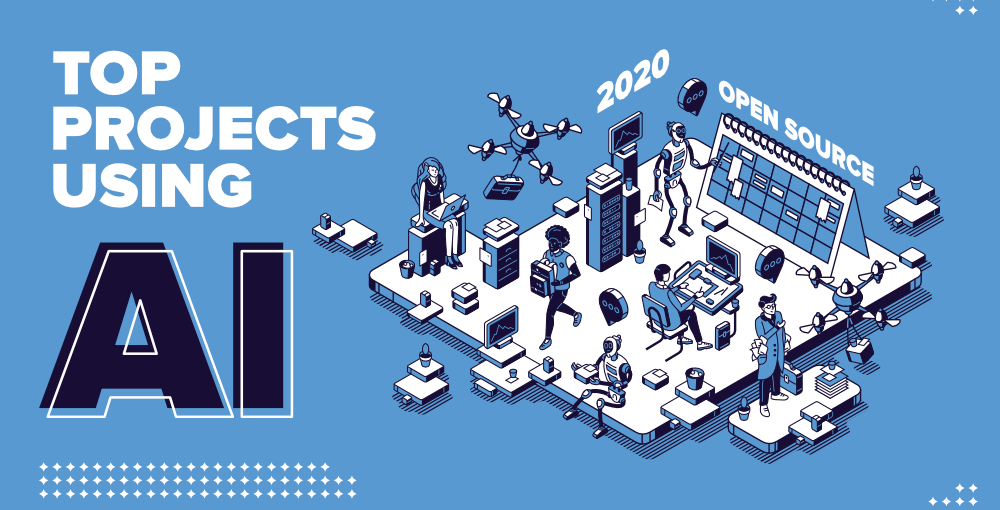 These open-source projects using AI were created by the developers in top companies such as Google, Facebook, Microsoft, IBM, etc. They are mostly groundbreaking projects that have created new innovations in the fields of Artificial Intelligence and Machine Learning. And even more important is the fact that the advances from these open-source projects have benefited the AI sector as a whole with even more funding and innovation provided for newer projects. So let's check out these trailblazing projects now!
1. Google Open Source Projects
Google believes that open source is good for everyone as it leads to collaboration and the further development of technology. There are more than 2000 projects in the Google opensource, some of which have given birth to popular technologies. Let's see the most famous ones:
2. Facebook Open Source Projects
Facebook has a large repository of open source projects and it mainly believes in empowering the community using open-source technology. So let's see some of the most famous open-source projects on Facebook:
3. Microsoft Open Source Projects
Microsoft provides many open source projects that developers can contribute to. Some of these include the following:
4. IBM Open Source Projects
IBM has open source projects across a wide breadth of technology. These are critical in pushing innovation and growth in technology into the future. The most popular IBM open-source projects include:
All of these open source projects given above have contributed a lot in the field of Artificial Intelligence. They have radically changed the way that Artificial Intelligence is used in the modern tech industry. And even more importantly, they have provided an equal footing to smaller and medium-sized companies who can use this open-source technology to enhance their AI infrastructure and compete with even the tech giants on a global level.
My Personal Notes
arrow_drop_up