Top Machine Learning Applications in 2019
Suppose you want to search Machine Learning on Google. Well, the results you will see are carefully curated and ranked by Google using Machine Learning!!! That's how embedded ML is in the current technology. And this is only going to increase in the future. According to Forbes, the International Data Corporation (IDC) forecasts that spending on AI and ML will grow from $12 Billion in 2017 to $57.6 Billion by 2021. And the result of this spending is that there are more and more applications of Machine Learning in various fields ranging from entertainment to healthcare to marketing (And the technology of course!). And so this article deals with the top Machine Learning Applications that are apparent in 2019 and that will no doubt pave the path for more Machine Learning applications in the future as well.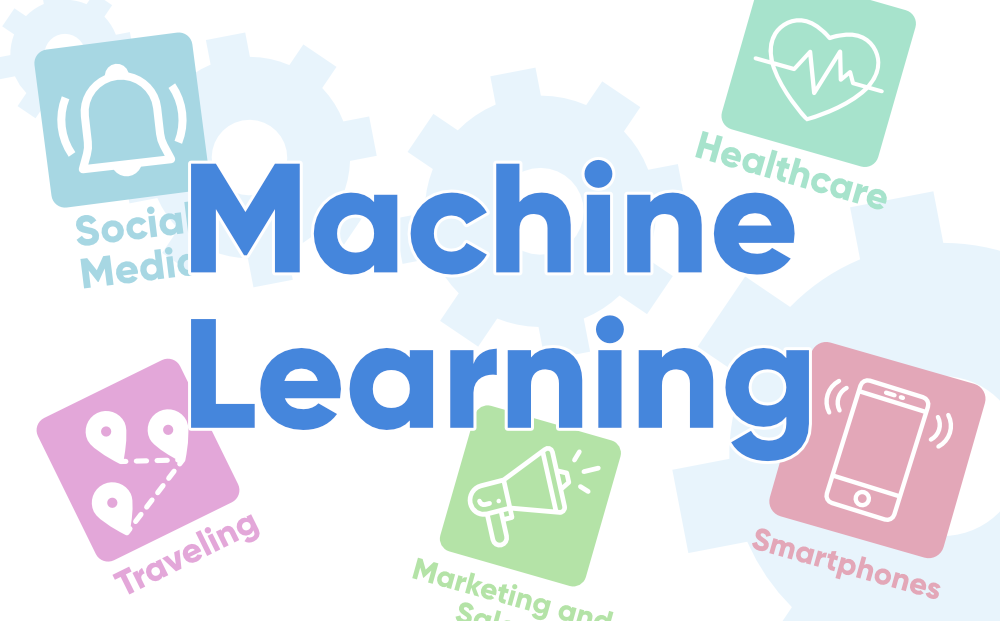 1. Machine Learning Applications in Social Media
In this day and age, who doesn't use Social Media?!! And social media platforms like Twitter, Facebook, LinkedIn, etc. are the first names that pop out while thinking about social media. Well, guess what! A lot of the features in these platforms that mystify you are actually achieved using Machine Learning. For example, let's take 'People you may know'. It is mind-boggling how social media platforms can guess the people you might be familiar with in real life. And they are right most of the time!!! Well, this magical effect is achieved by using Machine Learning algorithms that analyze your profile, your interests, your current friends and also their friends and various other factors to calculate the people you might potentially know. Another common application of Machine Learning in social media is facial recognition. Well, it might be trivial for you to recognize your friends on social media (even under that thick layer of makeup!!!) but how do social media platforms manage it? Well, it's done by finding around 100 reference points on the person's face and then match them with those already available in the database. So, the next time pay attention when you are on social media and you might see the Machine Learning behind the Magic!
2. Machine Learning Application in Marketing and Sales
Imagine you are a big tech geek. Now if you log onto E-commerce sites like Amazon and Flipkart, they will recommend you the latest gadgets because they understand your geeky tendencies based on your previous browsing history. Similarly, if you love Pasta, then Zomato, Swiggy, etc. will show you restaurant recommendations based on your tastes and previous order history. This is true across all new-age marketing segments like Book sites, Movie services, Hospitality sites, etc. and it is done by implementing personalized marketing. This uses Machine learning to identify different customer segments and tailor the marketing campaigns accordingly. Another area where ML is popular in sales is customer support applications, particularly the chatbot. These chatbots use Machine Learning and Natural Language Processing to interact with the users in textual form and solve their queries. So you get the human touch in your customer support interactions without ever directly interacting with a human!
3. Machine Learning Applications in Traveling
Almost everyone has a love-hate relationship with traveling! While you love driving along a scenic route on an empty road, I am sure you hate traffic jams!!! And to solve some of these problems related to traveling, Machine Learning is a big help. One of the common examples of ML in traveling is Google Maps. The algorithm for Google Maps automatically picks the best route from point A to point B, by relying on the projections of different timeframes and keeping in mind various factors like traffic jams, roadblocks, etc. Also, the names of various streets and locations are read in Street View and then added to Google Maps for optimal accuracy. Another common application of Machine Learning in Travelling is dynamic pricing. Suppose you want to travel from point A to point B using a ride-hailing company like Uber or Ola. Now are the prices for travelling always uniform? No! This is dynamic pricing and it involves using Machine Learning to adjust the prices according to various factors like location, traffic, time of day, weather, overall customer demand, etc.
4. Machine Learning Applications in Healthcare
Can you imagine a machine diagnosing you based on your symptoms and test results? Well, you don't have to imagine anymore as this is now a reality. Machine Learning provides various tools and techniques that can be used to diagnose a variety of problems in the medical field. For example, Machine Learning is used in Oncology to train algorithms that can identify cancerous tissue at the microscopic level at the same accuracy as trained physicians. Also, ML is used in Pathology to diagnose various diseases by analyzing bodily fluids such as blood and urine. There are also various rare diseases that may manifest in physical characteristics and can be identified in their premature stages by using Facial Analysis on the patient photos. So the full-scale implementation of ML methods in the healthcare environment can only enhance the diagnostic abilities of medical experts and ultimately lead to the overall improvement in the quality of medical care all over the world.
5. Machine Learning Applications in Smartphones
Almost all of us have a smartphone permanently glued to our hands!!! So what are the applications of Machine Learning in Smartphones that contribute to making them such addictive devices? Well, one of those is the Personal voice assistants in smartphones. I am sure you all have heard of Siri, Alexa, Cortana, etc. and also heard them based on the phones you have!!! These personal assistants are an example of ML based speech recognition that uses Natural Language Processing to interact with the users and formulate a response accordingly. Apart from speech recognition, Image Recognition is also a big part of Machine Learning in our Smartphones. Image recognition is used to identify your friends and family in clicked photos by analyzing every pixel and finding their facial reference points and then matching them with those already saved in your gallery.

My Personal Notes
arrow_drop_up