Top 8 Free Dataset Sources to Use for Data Science Projects
Did you think data is only for big companies and corporations to analyze and obtain business insights? No, data is also fun! There is nothing more interesting than analyzing a data set to find the correlations between the data and obtain unique insights. It's almost like a mystery game where the data is a puzzle you have to solve! And it is even more exciting when you have to find the best data set for a Data Science project you want to make. After all, if the data is not good, there is no chance of your project being any good as well.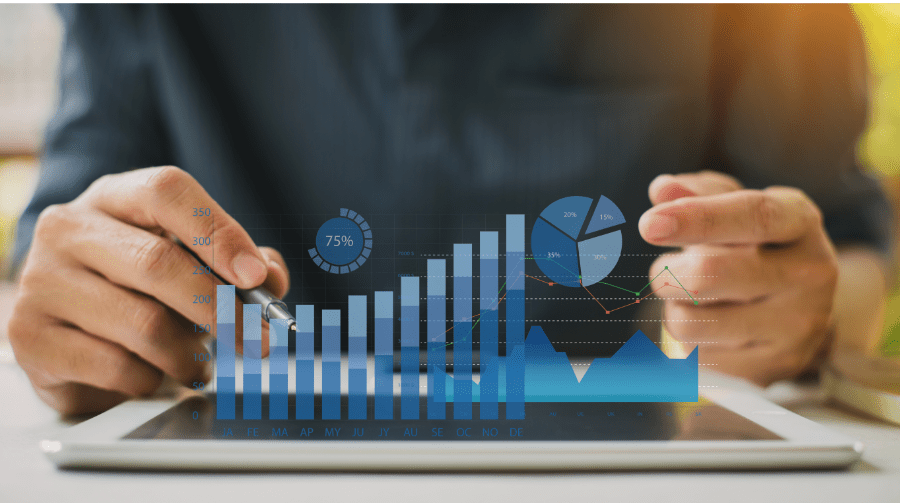 Luckily, there are many online data sources where you can get free data sets to use in your project. In this article, we have mentioned some of these data sources that you can download and use for free. So whether you want to make a Data Visualization, Data Cleaning, Machine Learning or any other type of project, there is a data set for you to use!
Google is not just a search engine, it's much more! There are many public data sets that you can access on the Google cloud and analyze to obtain new insights from this data. There are more than 100 datasets and all of them are hosted by BigQuery and Cloud Storage. You can also use Google's Machine Learning capabilities to analyze the data sets such as BigQuery ML, Vision AI, Cloud AutoML, etc. You can also use Google Data Studio to create data visualizations and interactive dashboards so that you can obtain better insights and find patterns in the data. Google Cloud Public Datasets has data from various data providers such as GitHub, United States Census Bureau, NASA, BitCoin, US Department of Transportation, etc. You can access these data sets for free and get free query access of about 1 TB of data per month in BigQuery.
Amazon Web Services have a large number of data sets on their open data registry. You can download these data sets and use them on your own system or you can analyze the data on the Amazon Elastic Compute Cloud (Amazon EC2). Amazon also has various tools that you can use such as Apache Spark, Apache Hive, etc. This AWS open data registry is a part of the AWS Public Dataset Program that aims to democratize the access of data so it is freely available for everybody and also creating new data analysis techniques and tools that minimize the cost of working with data. You can access the data sets for free but you need a free AWS account before doing anything else.
The United States of America is a pioneer and world leader in technology. Most of the top tech companies today have originated in the silicon valley and it stands to reason that the US government is also very involved in Data Science. Data.gov is the main repository of the US government's open data sets which you can use for research, developing data visualizations, creating web and mobile applications, etc. This is an attempt by the government to be more transparent and so you can access the data sets directly without registering on the site. However, some data sets might require you to agree to licensing agreements and other technicalities before you can download them. There are a wide variety of datasets on Data.giv relating to different fields such as climate, energy, agriculture, ecosystems, oceans, etc, so be sure to check them all out!
There are around 23,000 public datasets on Kaggle that you can download for free. In fact, many of these datasets have been downloaded millions of times already. You can use the search box to search for public datasets on whatever topic you want ranging from health to science to popular cartoons! You can also create new public datasets on Kaggle and those may earn you medals and also lead you towards advanced Kaggle titles like Expert, Master, and Grandmaster. You can also download competition data sets from Kaggle while participating in these competitions. The competitive Kaggle data sets are much more detailed, curated, and well cleaned than the public data sets available on Kaggle so you might have to sort through them. But all in all, if you are interested in Data Science, then Kaggle is the place for you!
The UCI Machine Learning Repository is a great place to look for interesting data sets as it is one of the first and oldest data sources available on the internet (It was created in 1987!). These data sets are great for machine learning and you can easily download the data sets from the repository without any registration. All of the data sets on the UCI Machine Learning Repository are contributed by different users and so they happen to be a little small with different levels of data cleanliness. But most of the data sets are well maintained and you can easily use them for machine learning algorithms.
If you want to access data about the weather and environmental conditions, then the National Center for Environmental Information is the best bet! This was earlier known as the National Climatic Data Center but they have since merged the National Oceanic and Atmospheric Administration (NOAA) data centers as well to create the National Centers for Environmental Information (NCEI). The NCEI has many datasets related to the climatic and weather conditions across the United States. In fact, it is the largest repository of environmental data in the world. It includes oceanic data, meteorological data, climatic conditions, geophysical data, atmospheric information, etc. If you want to know about the Earth, this data archive is the best place to go. Check out some of the datasets here.
If you are in the medical field and interested in health data or you are just creating a project on global health systems and diseases, then the Global Health Observatory is the best place to get loads of health data. The World Health Organization has made all their data public on the Global Health Observatory so that good quality health information is freely available worldwide in case it is needed to detect and recover from a health emergency anywhere in the world. The health data is divided according to various characteristics such as communicable and non-communicable diseases, mental health, mortality rates, medicines and vaccines, tobacco control, women and health, health risks, immunization, etc. Currently, they have a huge focus on COVID-19 data so that this pandemic can be stopped as soon as possible.
If you want data related to the Earth and Space, Earthdata is the perfect place for that. It is created by NASA after all! Earthdata is a part of the Earth Science Data Systems Program created by NASA that provides data sets based on the Earth's atmosphere, oceans, solar flares, cryosphere, geomagnetism, tectonics, etc. Earthdata is specifically a part of the Earth Observing System Data and Information System (EOSDIS) that collects and processes the data from different NASA aircraft, satellites, and field data obtained from the ground. While Earthdata provides many of these data sets, they also have data tools for searching, handling, ordering, mapping, and visualizing the data.
My Personal Notes
arrow_drop_up