Top 7 Machine Learning Hackathons That You Can Consider
Machine Learning is one of the rapidly growing tech domains in the present-day tech world and those who're considering building a career in Machine Learning can surely go for it without giving a second thought. Meanwhile, to practice, showcase, or validate your Machine Learning and Artificial Intelligence skills – participating in hackathons is indeed the best way out there. There are various standard Machine Learning hackathons that provide you with the right environment to work on enriching ML/AI projects. Also, numerous renowned tech giants often hire candidates based on their performance in these hackathons and you stand a chance to get some exciting prizes and career opportunities too.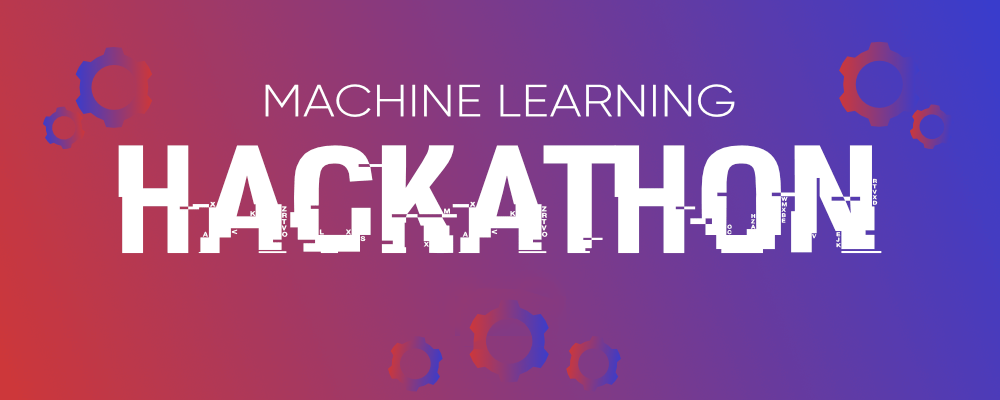 Not only beginners but you will find experienced programmers, analysts, & data scientists participating in these Machine Learning Hackathons in a proactive manner. Curious to know about the top platforms that conduct Machine Learning hackathons with levels as intermediate, beginner, or advanced? Take a look at the list curated below in points, and explore the opportunities flexibly strengthening your technical skills and that can be your direct token to get hired by leading tech companies. Let's explore these hackathons now:
1. Kaggle
For like-minded ML enthusiasts, developers, and data scientists, Kaggle usually conducts a series of hackathons so that you can push the boundaries of your Machine Learning and other data science skills. Its recent one ML hackathon got more than 30 entries pronounced as 1st Data Science Hackathon – SI UFV XXVI. Thinking about the problem statement of this hackathon!! Here it is:
Build a sentiment analysis algorithm that can improve recommendation systems of Global Play and Netflix.
Each team consisting of participants (competing at beginner, intermediate, and advanced-level) will create the algorithm dealing with problem data presented in the form of id (for the simplification of indexing and result evaluation), text (in the form of tweet pointing to one/ more web series, radio, and television shows), and sentiment (which classifies the analyzed text with values -1,0,1).
Prepared your minds for solving problem statements like the one mentioned in the above points!! Go ahead then for any of the ongoing or upcoming Kaggle's ML hackathons and upscale your problem-solving skills for identifying well the sentiments or proposing solutions to some corporates' leaderboards.
2. Codalab
Codalab, brings on the table a transformative power to organizations working in the areas of research, education, health, and people services, with its hackathons hosted online. Interestingly, such Machine Learning hackathon ideas Codalab implements last for months and sometimes years without any end date because working with like-minded developers who can think from different perspectives to solve a problem and then propose solutions take time to reap the fruits.
Also, acknowledging the potential of your machine learning/deep learning skills as per the standards of the corporate world is essential which Codalab's leaderboard won't ignore in any condition. For now, you can participate in its NCSU USDA Hackathon whose goal is – to classify more than 40 images of cultivated weed species by implementing deep learning model(s) on the training dataset available at dataset/train/species, etc.
3. DataHack
Besides conducting data science competitions online, DataHack lets many data scientists and aspiring machine learning participants submit their domain knowledge and creativity, for addressing a business problem and then, solving it in real-time. Its recent passed-away hackathon in November, AmExpert 2021 – Machine Learning Hackathon in collaboration with American Express and Analytics Vidya had a few offerings:
Get interviewed by Amex i.e. American Express.
And there are exciting prizes like Fitbit Versa 2 Smart Watch which you, analysts, statisticians, and other data enthusiasts can win.
Be the first one to tackle real-time issues with your entries in the form of Machine Learning solutions and get a chance to work with one of the most recognizable brands keeping in mind the rules of various industry-leading hackathons DataHack keeps on organizing!
4. Machine Hack
Machine Hack is encouraging day-by-day thousands of participants who can either be data scientists or developers to upskill themselves by solving the toughest business challenges with the solutions hidden in machine learning algorithms built by them. To know more about Machine Hack's hackathons, these points would be helpful for sure:
Creating a Machine Learning model that can be deployed on platforms managing a collection of services so that one may take time-based decisions.
Win the hearts of judges of Machine Hack and also, some stunning prizes with your model that doesn't neglect performance factors influencing goals and expectations relevantly.
And one more thing – you can't make a team of more than four members and neither switch your team!! If you are identified, this may reject your participation and you may check the same in the rules section of Machine Hack.
So, if you are an intermediate-level ML person and prefer to upgrade yourself to advanced-level, it's high time to register for any of the wonderful collection of hackathons actively testing the skills of intermediate, beginner, or advanced-level participants.
5. Techgig
Techgig will help you find a great way to jump right in its hackathons and level up your competitive machine learning skills that can sort, structure, and process data in appropriate sequences. Thinking if any hackathon is active now? For now, you may take breaks as per your wish because Techgig is now busy with Software Quality challenges so that they may hire experienced QA engineers. And maximum are price-based. Meanwhile, let's focus on some takeaways which will be helping you in your upcoming ML or Data Science hackathons:
Rounds are there and will always be. The purpose is to screen your skills like Data Mining, Deep Learning, create and deploy a Machine Learning model that mimics well the brain of a human while solving the challenges keeping many businesses engaged.
And to win any of these hackathons, you need team members that can take care of the statistics part and analysis part of the model submitted as an output file which would a deciding factor of your victory in a supervised or non-supervised manner.
Some cash prizes are there whose details you may check while sitting on a friend's or relative's couch.
6. Data Crunch
Data Crunch majorly conducts intermediate-level Machine learning, Artificial Intelligence, and other hackathons as well as competitions in which you can create ML use cases that solve a particular problem – either of business or society.
Indeed, the credit for the success of this platform goes to its 43 members who are always involved in scraping financial data and then, model it into investment strategies with the help of Machine Learning and some decision-making statistics. So, hurry up and register for the ongoing Data Crunch's hackathon that can level up your data science skills and also, help you earn goodies, badges for your achievements.
7. HackerEarth
HackerEarth is always open to recognizing and improving machine learning (like building or upgrading the currently used machine learning models independently simplifying the existing business processes) and other data science skills of hundreds and thousands of individuals like AI engineers, ML students, and a number of DS enthusiasts.
Right now, there is no machine learning hackathon going on but it has conducted hackathons like:
Shell.ai Hackathon
A Perfect Fit: Hacker Earth Machine Learning Challenge
Indeed, all the aforementioned hackathons are successful in solving a series of business challenges through the hackathon solutions submitted by the participants registered for the same. And since they are competitive in nature, they will assess and enhance the ML or other data science skills of many aspirants and experienced data scientists too so that they can keep themselves up-to-date with the latest advancements and best practices the technology industry entertains.
My Personal Notes
arrow_drop_up