Top 5 Code Editors in 2020
If you are a coder or programmer then your code editor is your home, a place where you spend lots of the time doing your favorite work. Though there are lots of code editors available in the market, you should choose a simple and also functional code editor of your comfort. It doesn't matter whether you're coding on a Linux, Mac, or Windows PC, a good code editor always gives you the same experience more or less.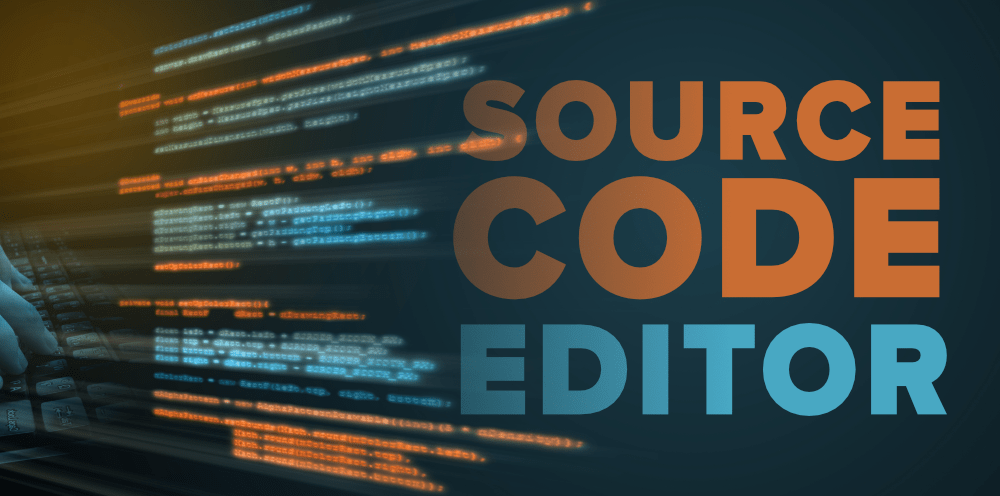 So, if you are looking for the best code editors below there's a list of some most popular text editors for coding.
It is a beautiful and sophisticated feature-rich text editor which gives you a premium experience during coding, editing code, markup and prose experience. This cross-platform and open-source code was editor built from custom components, which provides unmatched responsiveness and syntax highlighting engine and sets the bar for performance.
Open files with only a few keystrokes, and instantly jump to symbols, lines or words with Go to Anything.
Allow you to interactively change many lines at once, renaming variables manipulating files faster than ever with Multiple selections.
Provides Powerful python API and simple access to thousands of useful Packages.
Customize just anything like menus, snippets, macros, completions with simple JSON files.
Edit files side by side, or edit two locations in the one file, Edit with as many rows and columns as you wish with split editing support.
Switch between projects instantly with no save prompts, all modifications restored till the project is reopened.

It is a hackable, modern and sleek looking open-source editor of 21st Century for programmers developed by GitHub. It became popular even before its first stable release for its excellent list of features. It Work with Git and GitHub directly with the help of GitHub package, so you can create new branches, stage and commit, push and pull and all the git operation from within your editor.

Cross-platformed, Works across any operating systems like OS X, Windows, or Linux
Faster and smooth coding experience with a smart and flexible autocomplete
Search and install new packages or create your own with Built-in package manager
Easily customizable and styling UI with CSS, and add major features with HTML and JavaScript
Split interface into multiple panes to easily compare and edit code.
It is a free open-source, cross-platformed and lightweight code editor from Microsoft which is very popular among developers. It provides smart completions based on variable types, function definitions, and imported modules which goes beyond syntax highlighting and autocomplete with smart IntelliSense.
Work with Git and other SCM providers with Built-in Git support,
Easy debugging of code right from the editor with an interactive console,
Built-in extension manager with lots available extensions to download,
Supports a huge number of programming languages,
Integrated terminal and custom snippet support.
A free open source text editor that understands web designing by allowing you a toggle between your code and the browser view hence became very popular among the web designers and front-end developers. It is lightweight yet powerful modern text editor written in JavaScript that makes UI designing super simple With focused visual tools and pre processor support.
Real-time visualization with connection to your browser,
Inline editing instead of jumping between file tabs,
Quick Edit and Live Highlight with Pre processor Support,
Cross-platformed and git support with Brackets-Git
A free, open-source and super fast source code editor written in C++ which ensures a higher execution speed and smaller program size with pure Win32 API and STL support. It is not cross-platformed and runs only in the windows using GPL License, a more robust version of the Window's Notepad software. It supports syntax highlighting and has auto-completion for words and functions. This editor ranks 3rd for the Most Popular Development Environments in StackOverflow's Developer Survey 2019 where overall 30.5% of developers among 90k developer use this editor for web development.
Super lightweight with small download and program size,
Entirely Customizable GUI
Supports Plugin to extend functionality,
Multi-view option and Multiple Language support
User-defined Syntax highlighting with Macro recording and playback.
You can use any one among these most popular code editors for web development depending upon your own comfort. Different editors have different unique functionality so choose your editor depending upon your project requirements.
My Personal Notes
arrow_drop_up