Tata Consulting Services Ltd. founded in 1968 (TCS) is famous Indian Information technology (IT) services, consulting, and business Solutions Company headquartered in Mumbai. TCS operates in 46 countries of the world. TCS is the largest Indian company based on market capitalization and is the biggest India-based IT services company. TCS is now among the "Big 4" most valuable IT services brands worldwide. TCS ranked 66th overall in the Forbes World's Most Innovative Companies ranking, grabbing the spot of both the highest-ranked IT services company and the top Indian company.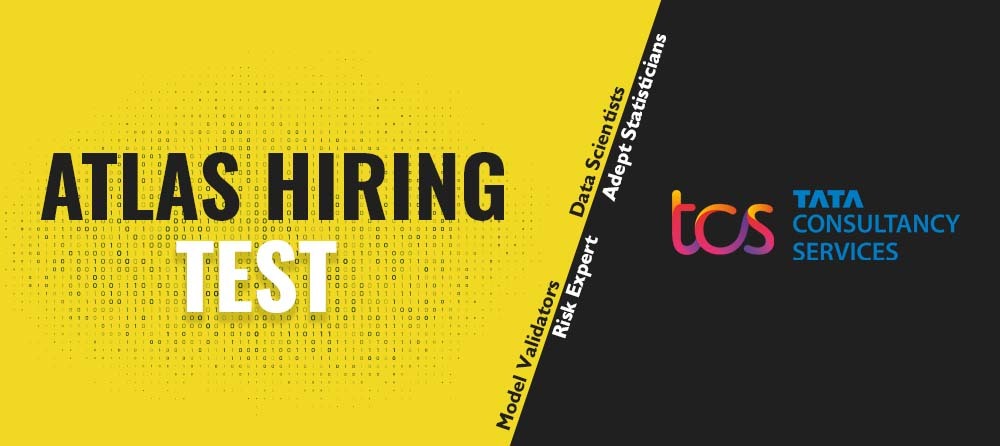 TCS Atlas Hiring is exclusively designed to discover and give a platform to impressive talent with a passion for innovation, and those who believe they can reimagine business functioning through a data-centric approach. Talent discovered through TCS Atlas Hiring will act as a catalyst to providing superior business outcomes, bring confidence to decision-making and help businesses execute effective data-driven strategies to build a greater future.
Eligibility:
Percentage: Candidates should have a minimum aggregate mark of 60% or 6 CGPA in each of Class Xth, Class XIIth, Diploma (if applicable), Graduation, and Post-Graduation examination.
Highest Qualification: There should be no extended education i.e. candidates should have completed the course in the expected course duration.
Backlogs / Arrears / ATKT: Candidates from the year passing 2020 and 2021 should not have any backlogs and should have some documents as proof of their degree completion. Only one backlog is permitted For the candidates passing in the year 2022 one backlog is permitted, however, all pending backlogs should be completed within the expected course duration.
Gap in Education: It is mandatory to declare gaps in education if any. It should ideally not exceed 24 months.
Course Types: Only full-time courses will be considered. Part-time and correspondence courses will not be considered.
Work Experience: Candidates with previous work experience of up to 2 years are eligible to apply.
Age: The minimum age eligible to apply is 18 years and the maximum age is 28 years.
Courses & Discipline: Only full-time Post Graduation courses with specializations such as Mathematics/Statistics/ Economics will be considered from the years passing 2020, 2021, and 2022.
Application process:
Register on the TCS NextStep portal and complete the application form.
Update your CT/DT ID on the link provided in step 2 on the portal in case you already have CT/DT ID.
If you are a new user, log on to TCS Next Step Portal. Click on 'Register Now', choose the category as 'IT', proceed to fill in your details, and submit your application form.
As the final step and mandatory step, click on 'click here to apply for TCS Atlas Hiring'.
Roles: The selected candidates will be working with the best in the industry, offering their fresh perspectives and expert knowledge to create value for global businesses.
Insightful Data Scientists
Expert Risk Modellers
Intelligent Model Validators
Adept Statisticians
My Personal Notes
arrow_drop_up