Storage Classes in C++ with Examples
Storage Classes are used to describe the features of a variable/function. These features basically include the scope, visibility and life-time which help us to trace the existence of a particular variable during the runtime of a program. To specify the storage class for a variable, the following syntax is to be followed:
Syntax:
storage_class var_data_type var_name; 
C++ uses 5 storage classes, namely:
auto
register
extern
static
mutable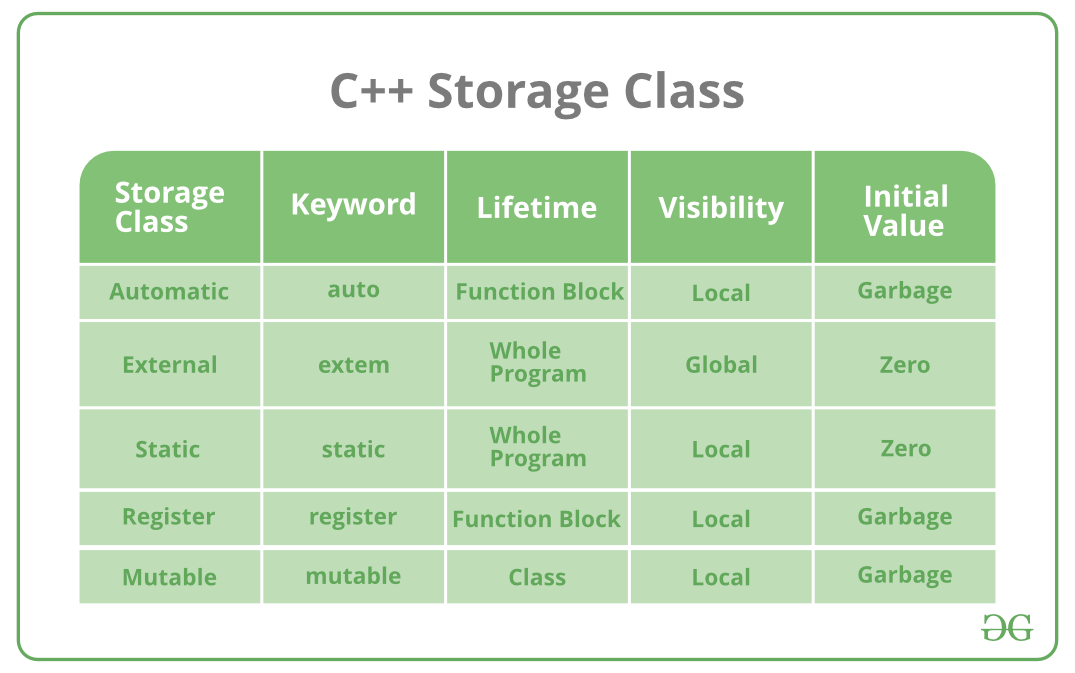 Below is the detailed explanation of each storage class:
GeeksforGeeks has prepared a complete interview preparation course with premium videos, theory, practice problems, TA support and many more features. Please refer Placement 100 for details
My Personal Notes
arrow_drop_up
---
---
If you like GeeksforGeeks and would like to contribute, you can also write an article using contribute.geeksforgeeks.org or mail your article to contribute@geeksforgeeks.org. See your article appearing on the GeeksforGeeks main page and help other Geeks.
Please Improve this article if you find anything incorrect by clicking on the "Improve Article" button below.