React Hook Form | Create Basic ReactJS Registration and Login Form
In ReactJS, creating a form can be a nightmare, but using react-hook-form it can be done smoothly. The library provides all the features that a modern form needs. It is simple, fast, and offers isolated re-renders for elements.
Features of React Hook Form:
Open-source
Supports TypeScript
Provides DevTool for inspecting form data
Provides Form Builder – create forms by drag and drop
Supports for react-native
Advantage of using React Hook Form:
Easy to learn and build
Provides form validation
Easy to handle the form submission.
We can watch any particular form field.
We can integrate with any UI library.
Provides schema validation
Let's Start Building Registration Page:
Step 1: Create react application by using the below commands
npx create-react-app shopping-cart
Step 2: Cd into the project folder
cd shopping-cart
Project Structure: The project structure will look like the following.
Step 3: Start the application using the below commands
npm start
or
yarn start
You will be redirected to your browser.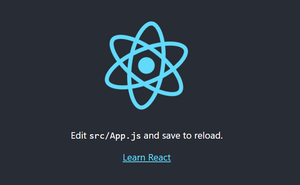 Step 4: Start Editing UI and Lest Create a Basic Registration Form. In the src/App.js file, delete all the code, and create your form. In case you don't know how to build, it's fine please refer to the below code.
App.js: Creating a simple react form containing name, email, and password fields.
App.js
// Inside src/App.js

import React from "react";
import "./App.css";

function App() {
  return (
    <>
      <p className="title">Registration Form</p>

      <form className="App">
        <input type="text" />
        <input type="email" />
        <input type="password" />
        <input type={"submit"} 
          style={{ backgroundColor: "#a1eafb" }} />
      </form>
    </>
  );
}

export default App;