Python PIL | Kernel() method
PIL is the Python Imaging Library which provides the python interpreter with image editing capabilities. The ImageFilter module contains definitions for a pre-defined set of filters, which can be used with the Image.filter() method.
PIL.ImageFilter.Kernel() Create a convolution kernel. The current version only supports 3×3 and 5×5 integer and floating point kernels.
Syntax: PIL.ImageFilter.Kernel(size, kernel, scale=None, offset=0)

Parameters:
size – Kernel size, given as (width, height). In the current version, this must be (3, 3) or (5, 5).
kernel – A sequence containing kernel weights.
scale – Scale factor. If given, the result for each pixel is divided by this value. the default is the sum of the kernel weights.
offset – Offset. If given, this value is added to the result, after it has been divided by the scale factor.

Returns type: An image.
Image Used:

# Importing Image and ImageFilter module from PIL package
from PIL import Image, ImageFilter
# creating a image object
im1 = Image.open(r"C:\Users\System-Pc\Desktop\leave.JPG")
# applying the Kernel filter
im2 = im1.filter(ImageFilter.Kernel((3, 3),
(-1, -1, -1, -1, 9, -1, -1, -1, -1), 1, 0))
im2 = im2.show()
Output: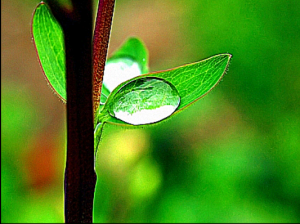 Another example: Here change kernel value to obtain output, we can change other parameters as well.
# Importing Image and ImageFilter module from PIL package
from PIL import Image, ImageFilter
# Importing Image and ImageFilter module from PIL package
from PIL import Image, ImageFilter
# creating a image object
im1 = Image.open(r"C:\Users\System-Pc\Desktop\leave.JPG")
# applying the Kernel filter
im2 = im1.filter(ImageFilter.Kernel((3, 3),
(-1, -1, -1, -1, 11, -2, -2, -2, -2), 1, 0))
im2 = im2.show()
Output: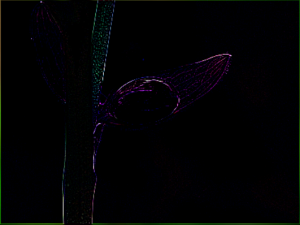 My Personal Notes
arrow_drop_up