Mozilla Firefox vs Google Chrome
Firefox and Google Chrome both are widely used web browsers and both of these have a number of features to ease browsing. People are often confused between the choice of the right one for the right purpose so let's have a look at the key differences between the two.
Firefox is one of the widely used web browsers as it is free for everybody means you don't need to pay any money for its use but you should follow the license agreement and community guidelines for its use. Development credit of this software goes to Mozilla Foundation.
Google Chrome is one of the best web browsers as it is used by more than 60 percent of people worldwide on their desktops. It is also freeware means free to use by anybody. A license agreement is also simple and straightforward.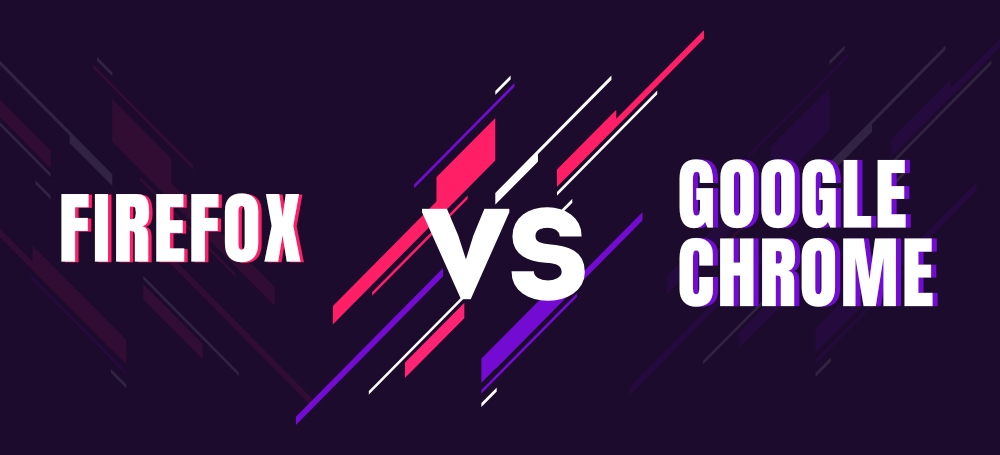 Following is a table of differences between Firefox and Google Chrome:
| | | |
| --- | --- | --- |
| | Firefox | Google Chrome |
| 1. | Firefox is a free and open-source web browser that provides a number of features for easy web browsing. | Google Chrome is a free web browser but it is not open source, it is the most used web browser for desktop. |
| 2. | Firefox development was done by Mozilla Foundation. | Development credit of Google Chrome goes to Google Inc. |
| 3. | Firefox does not have a support feature for Adobe flash player. | Google Chrome have a support feature for Adobe Flash Player. |
| 4. | For engine layout, the code library used by Firefox is Gecko. | The webkit engine layout is been used by Google Chrome. |
| 5. | Firefox is much older than it was released in 2002. | Google Chrome is only a decade old as it was released in 2008. |
| 6. | It was developed using many languages like JavaScript, C, C++, XBL, CSS etc. | The programming languages used for chrome development is C++ and Python. |
| 7. | Firefox uses RAM efficiently so it gives the best performance on desktops as well as on mobiles. | Google Chrome gives the best performance on desktop but on mobile screens, it lacks in performance. |
| 8. | Customization according to the user need is possible in Firefox. | Customization option is not available in the case of Google Chrome. |
My Personal Notes
arrow_drop_up