Most Useful CMD Commands in Windows
CMD Commands are the most preferred way of doing anything to computer experts and coders. Today we're going to learn some useful commands that make our work easy and productive.
1. Prompt Command
Usually, when we open our command prompt, we see in the left corner path of the current directory is written. So now we want to change it to our wish. Here Prompt command is used.
Syntax:
prompt name_that_you_want
2. Title Command
Similarly, like prompt, when we open command prompt, the title of the application is like "C:\WINDOWS\system32\cmd.exe" is written. If we want to change it, then we use the title command.
Syntax:
title name_that_you_want
3. Color Command
When we see hackers in movies, having some green codes moving very fast on their computer screen, we get fascinated. Maybe you've got bored while working on a black and white screen. Then you can use the color command.
It requires two Hexadecimal digits. First for background and second for the foreground.
Example: color 02 makes it green text and black background.
4. Opening CMD Shortcut
There are many ways to open command prompt in windows. One we're going to discuss today is, to open CMD in any folder. Yes, we'll open it in any folder. Simply go to the address bar of that folder type "cmd" and hit "enter".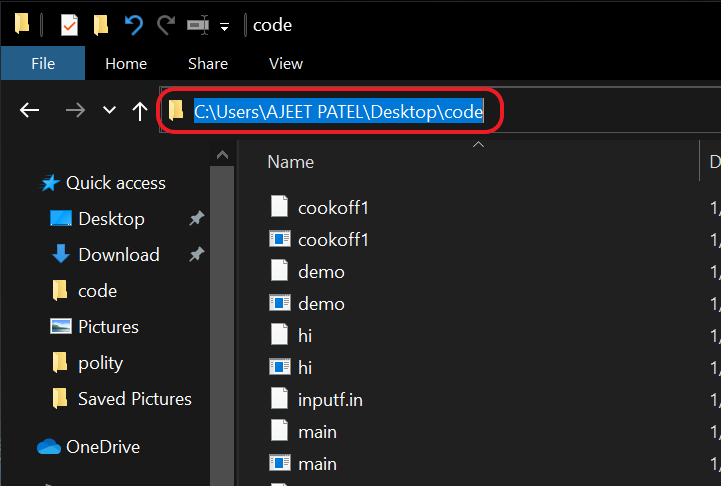 5. Hide Folders
When we hide any folder going from its properties, it gets showed as we check "Show hidden files" and the same thing happens when we use "attrib +h filename". So now we are going to see a command that will hide your folder and there's no any way to find it out again by others instead of you.
Syntax:
attrib +h +s +r filename
Note: Use "attrib -h -s -r file name " to unhide the file.
My Personal Notes
arrow_drop_up