MoonFrog Recruitment Process
About Company :
Moonfrog Labs, is a mobile games based startup headquartered in Banglore, India. MoongFrog labs have developed games like Mafia Wars, CastleVille, Bubble Safari, Cafe World, Yoville, Hidden Chronicles, Empires & Allies. Their flagship hit Teen Patti Gold has been downloaded more than 20 million times and features among the top five highest-grossing games in India on both Android and iOS. In 2017, Moonfrog developed and launched games for two huge Indian IPs — Baahubali: The Game and Alia Bhatt: Star Life. Know more about Moonfrog Labs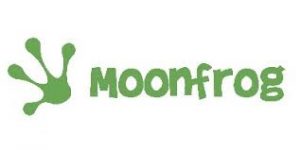 Recruitment Process :
Moonfrog Labs conducts 4-5 rounds to select freshers as Software Engineer in their organisation.
Online Round
Technical Round 1
Technical Round 2
Technical Round 3
HR Round
Academic Criteria :
70 percent or above in B.Tech, Class X and XII.
No backlogs at the time of interview
Written Round : Online round is a programming round. It may be online or offline. To clear this round you must be well prepared with data structures and algorithms.
Technical Round : The students who clear the written round are called for Technical Interview. To clear this round you should be clear with your basics. You should be prepared with Data structures and Algorithms (tree, graph, string, array). You should be well prepared with system design problems. Students will be expected to write codes in the interview. Be confident about what you have mentioned in the resume. You may be asked puzzles in this round. To be prepared for puzzles you can practice from our Puzzles section.
HR Round You can expect general HR questions like : 1. Tell me about Yourself 2. Why Moonfrog Labs ? 3. Do you love gaming ? 4. What are your strengths and weaknesses ? 5. Questions form resume
Questions Asked in Moonfrog Labs :
Interview Experiences
It is always beneficial if you know what it is to be there at that moment. So, to give you an advantage, we provide you Interview Experiences of candidates who have been in your situation earlier. Make the most of it.
Where to Apply ?
My Personal Notes
arrow_drop_up