MLH Fellowship – Programs Offered, Application Process, Benefits
Major League Hacking (MLH) is an international community for student developers that was founded in 2013. It supports numerous student developers and engineers across the world by organizing many events like career fests, workshops, and hackathons. Due to the pandemic, many students in the MLH community lost their internships and jobs. So, MLH launched an education program called MLH fellowship to help student developers to get hands-on experience.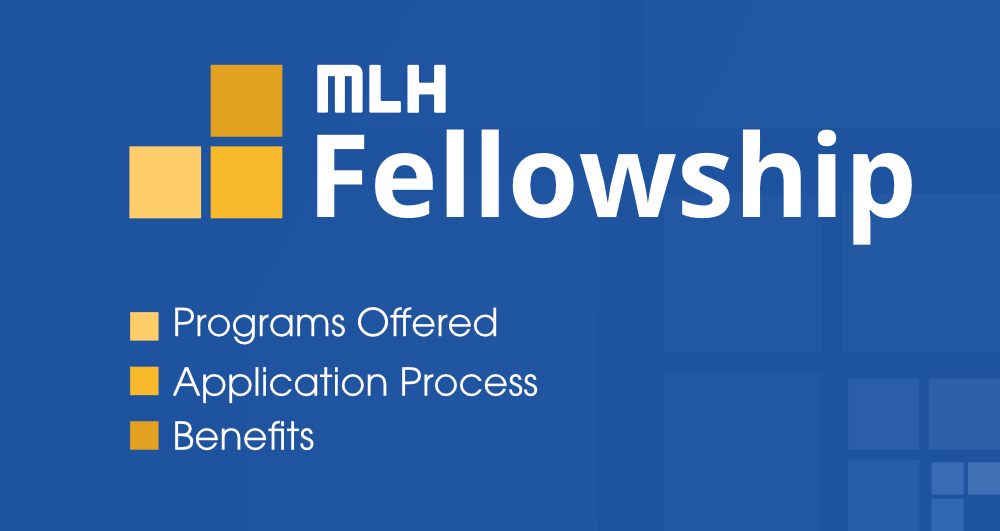 Major League Hacking Fellowship is a 12-week remote program, where students can participate from their homes. They will need to have access to a high-speed internet connection that supports video chat and a proper workspace. This program has options for full-time and part-time participation. Meanwhile, the full-time program requires students to commit 30-40 hours per week for the full term and the part-time program requires students to commit 10-20 hours per week for the full term.
In this program, students will collaborate on Open Source projects that align their personal interests with the general needs of the industry. MLH offers three different programs, each of them helps to level up in different ways. The programs offered by MLH are as follows:
Production Engineering – This program helps you to learn the skills which are required to keep products like Instagram, and Facebook running, i.e, you will write programs and debug hard problems and you will incredibly gain the valuable technical skills and experience that are required for a career in production Engineering
Open Source – It helps to learn how to be a great Open Source contributor by contributing to major projects on GitHub which are used by many companies around the world.
Software Engineering – It aims to provide the real-world software engineering experience by providing the opportunity to students by collaborating on projects with various MLH's partner organizations.
Furthermore, you must ensure that you satisfy the below-mentioned eligibility criteria before taking participation:
Above the age of 18 or above the age of 13 with a parent's permission to participate in this program
Must know how to code
Must have access to a good quality Internet connection
Must be resident of a country not embargoed by the United States
Able to spare the required hours per week to this program
Good English Speaker
This program also offers need-based stipends up to $5,000 USD to accepted students who require the stipend in order to participate in the fellowship.
Application Process:
You have to fill an application form, which covers your eligibility, experience, and reason for wanting to participate in the program.
Once your application gets selected, you are invited to participate in a 10-minutes video interview where the mentors ask you some general questions to judge your personality.
After the general interview, if you get selected, you have to face a technical interview where you have to explain some piece of code that you wrote in the past.
If you get rejected, then you can't reapply for the same batch but you can apply for future batches. Your rejection won't affect your future interviews. Also, you need to remember that if you made some mistakes in your application then you can't make changes, so you should fill up the application form carefully.
Benefits of Major League Hacking Fellowship:
Expert Mentorship – If you get selected, you will get mentorship from full-time engineering mentors. You will learn many industry practices which will help you to be a good software developer or engineer.
Real-World Experience – During this fellowship period, you will work upon many real-world projects which will help you to gain a great experience. You can also put this experience on your resume.
Flexible working hours – You can work whenever you feel comfortable in a day.
Expands network – MLH is a global community so during this fellowship you will meet many brilliant minds across the world and this will help you to expand your network.
Stipend – This program offers stipends up to $5,000 USD.
Interesting Talks – MLH is a very huge community so you will get a ton of interesting talks from all sorts of different people throughout the program.
Other fun events – MLH organizes many events like hackathons, coding, and competitions frequently. You can participate in those events and can win many prizes as well.
So if you have lost your job or internship due to the pandemic or if you want a worthwhile internship opportunity then the MLH fellowship is one of the best programs for which you can apply. It will help you to learn new things which will eventually help you to upgrade your portfolio. But getting the MLH fellowship is not an easy task and you have to put some extra efforts into it – you have to improve your development skills and communication skills to get MLH fellowship. You can visit the official website of MLH Fellowship for more detailed information.
My Personal Notes
arrow_drop_up