Microsoft Windows (10) Vs macOS (Mojave)
Progressing into the 21st century, we have all witnessed the growth of both Microsoft's Windows series of operating systems as well as Apple's much reputed macOS. Both of these have come a long way from where they started. Microsoft's Windows, however, to this date holds a major market share in the world as compared to macOS. Nevertheless, the debate on which of these operating system is better has been going on since their inception and seems to be never ending. This is an attempt to clear the reader's mind about which one is the better choice between the two, considering that Apple's offering rarely comes at a cheap price.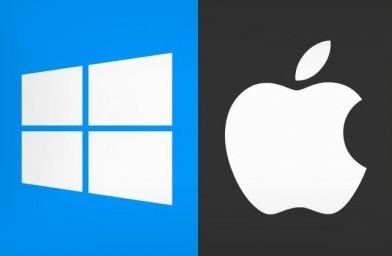 Design:
While Windows has become more and more slick over the years, macOS really is the better choice when it comes down to design, user interface, actual usability. Apple is the go to choice when it comes to refinement of their existing products. While using macOS, you feel the work that Apple has put in into making the operating system better through the years. On the other hand, Windows has come a long, long way but still design features that macOS has had since a very long time. When it comes down to the basics, macOS beats windows with its dock. The dock can be easily accessed from anywhere, even if one is in a fullscreen app as compared to windows' "peek" feature which I think is not of much use.
In the design perspective, MacOS has a slight edge over windows.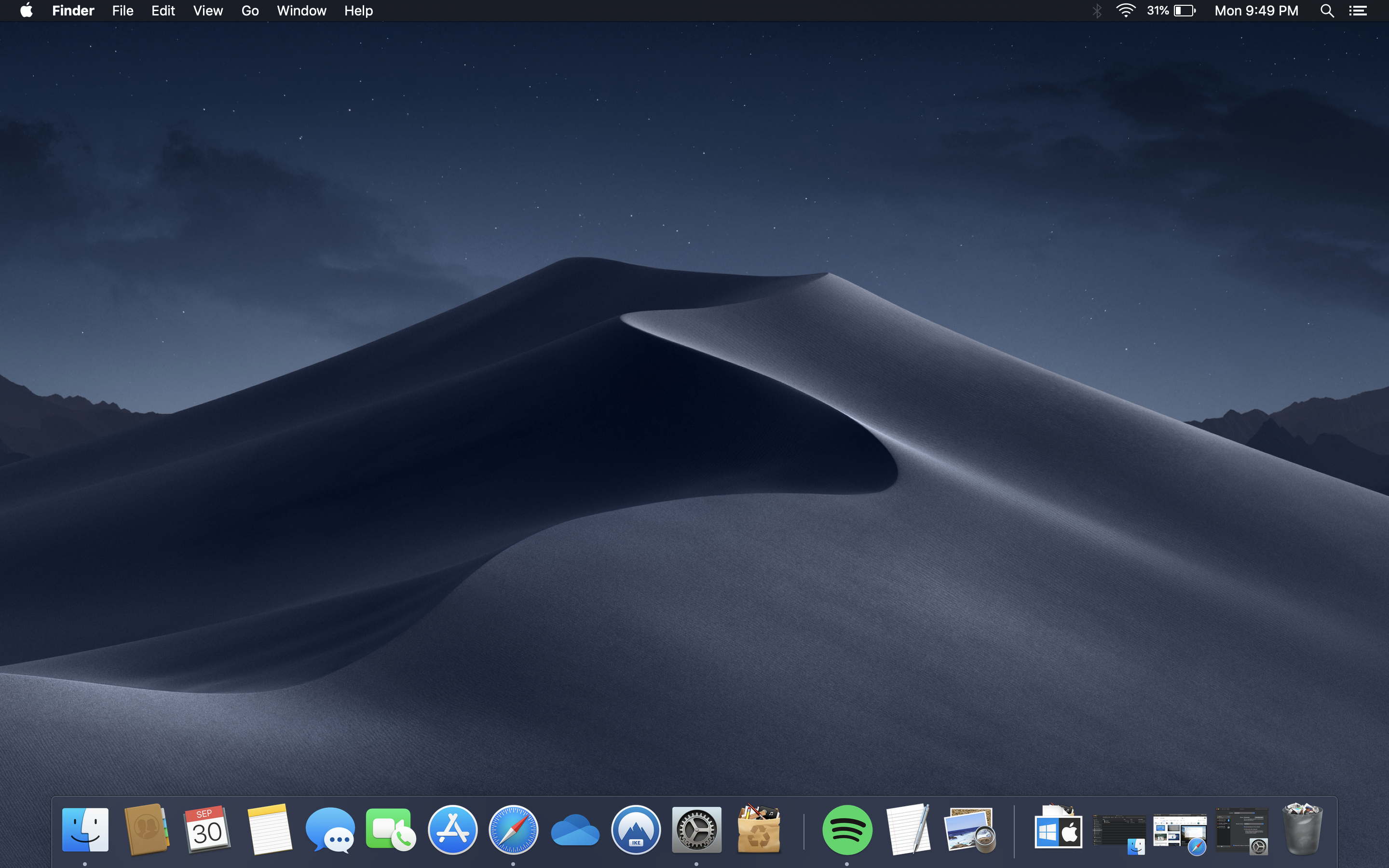 Virtual Assistants:
Apple took the world by storm when it released its virtual assistant, Siri in 2010 with Microsoft joining the party late in 2015 with its Cortana. By the time Cortana was released, Siri had got much more refined and was everyone's choice when it came to choose between the two. After giving both of these a try, I came to the conclusion that Apple's Siri is the way to go here. Siri works almost magically with the Apple ecosystem while Microsoft's Coratana looked average and has no integration with any mobile operating system, that too in 2019. This will be a dealbreaker for many.
When it came to tricky questions, no virtual assistant was perfect but Siri seemed to handle the questions fairly better while Cortana just led me to webpages.
Need a virtual assistant? Siri is the way to go.


Dark Mode:
With Dark Mode being the talk of the town in 2019, both Apple and Microsoft have equal to offer in this aspect. Apple brought a system wide dark mode to its macOS with the release of macOS Mojave. Microsoft also brought a dark mode to its Windows in a later Windows 10 update. Both of these dark modes look polished, with them extending to system apps and other UI elements.
Its a tie here.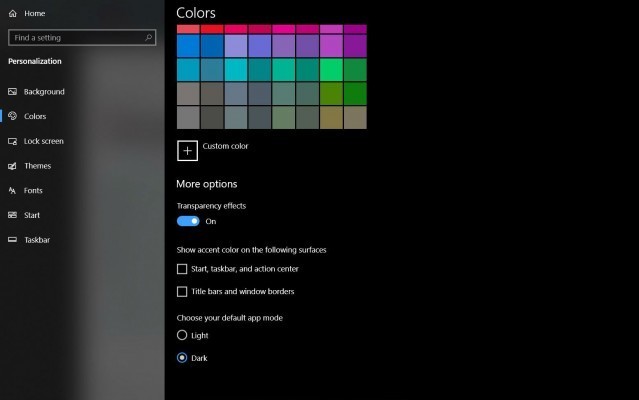 Gaming:
Windows crushes Apple's macOS when it comes to gaming. With a few average games available on the AppStore and a few from other developers, macOS really has nothing to offer when it comes to gaming.
Apple is known for not equipping their base line Macs with powerful internals which leads to these base line Macs becoming incapable of gaming. Due to this, most developers tend to not release their games for macOS. I tried playing a few games on my MacBook Pro (mid 2019) and the experience was horrible with the machine dropping a lot of frames even on medium settings.
While options such as WineBottler and external GPUs remain, I don't feel that many would be attracted by these. Also, kudos to Microsoft for the seamless integration between XBOX and Windows.
Microsoft's Windows takes the gaming round.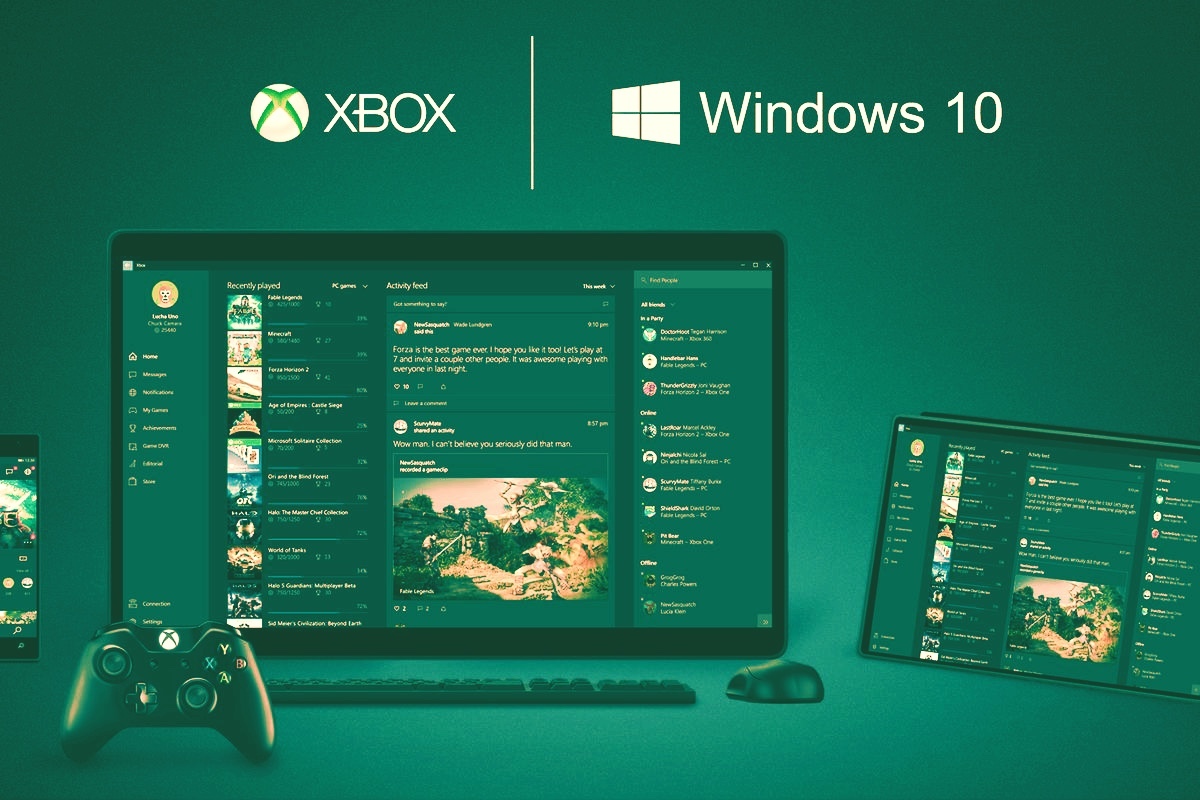 Finder vs Windows Explorer:
This comes down to personal preference. While the Finder in macOS feels quite faster than Windows Explorer, some people tend to like Windows explorer more. I, personally have faced problems with Windows explorer like having to click exactly on the name of a file to delete it or else the file wouldn't get selected, this has been a little annoying but Windows explorer has become really better through the years.
Durability and Updates:
We all know that macOS comes bundled with Apple's Macs and MacBooks and Windows can be installed mostly on any machine. While Hackintoshes can be built, but considering that, that is illegal, it is not really a good idea. Apple's MacBooks tend to last much longer than machines running Microsoft Windows which tend to get slow with time. This has been a personal experience.
Apple has been really good with its software updates, for example, even late 2011 MacBooks received an update to the last macOS, macOS High Sierra.
Value for money:
When it comes to value for money, macOS and Apple products are considered more on the premium side. There is no doubt that Microsoft's Windows offers a better bang for the buck.
Windows takes this round.
Privacy:
Apple's strong take on user privacy has led to iOS and macOS becoming one of the safest operating systems out there. Microsoft certainly has improved on the privacy front but it stands nowhere near Apple when it comes down to user privacy.
Conclusion:
If user privacy, a better overall experience and a good virtual assistant are important for you, then go for macOS. However, if you're not much about user privacy, do gaming and need a better bang for your buck, there is no better option than Microsoft's Windows series of operating systems.
My Personal Notes
arrow_drop_up