Matrix Comsec Recruitment Process
This article will give you information about the company, their recruitment process, sample questions that have been asked previously, lots of experiences shared by other aspirants, and the portal where you can apply.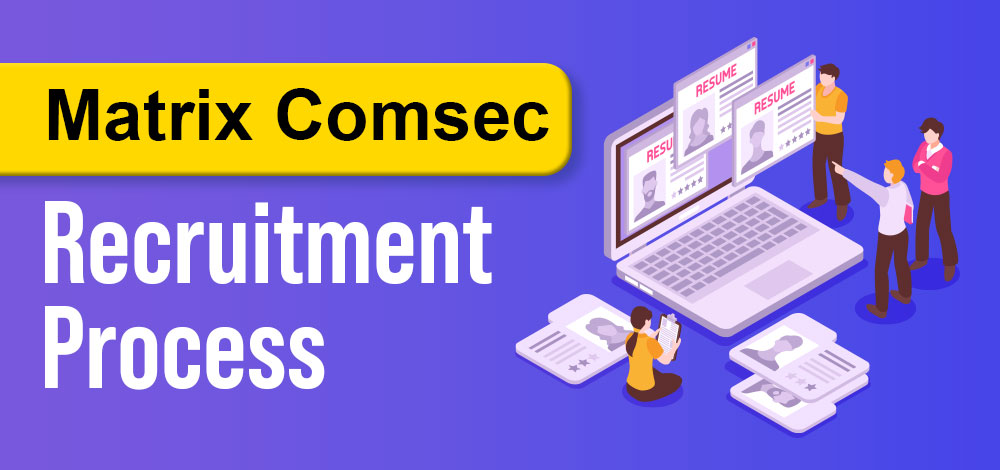 About to company:
Matrix Comsec is a leading Security and Telecom solution for modern businesses and enterprises. Matrix is committed to keeping pace with the revolution in the telecom and security industry. Matrix Comsec provides Telecommunication, Security, Unified Communication, IPPBX, Access Control, Time-Attendance, Media Gateways, Communication Endpoints, Video Surveillance, IP Cameras, Video Management Software, and Network Video Recorders.
Requirement Process:
Round 1: Online Assessment
Round 2: Technical Interview
Round 3: Technical Interview
Round 4: HR Round
Eligibility Criteria: Bachelor's or master's degree with Computer Science, Information Technology and relevant hands-on experience.
Online Assessment: Ask questions from aptitude test including logical thinking, math, etc., CS fundamentals including OOPs, OS, DBMS, etc. and DSA coding questions easy to medium level.
Technical Interview 1: Discussion on CS concepts like networking, OOPs, c++, java, write pseudo code.
Technical Interview 2: Discussion on previously performed projects and low-level designing.
HR Round:
Tell me about yourself.
What's your family background
Why do you want to work for our company?
Why we hire you
Interview Experience: It is always beneficial if you know what it is to be there at that moment. So, to give you an advantage, we provide you with Interview Experiences of candidates who have been in your situation earlier. Make the most of it. To check all types of interview experiences please go through Matrix Comsec.
Questions Ask in Matrix Comsec:
Where to apply:
My Personal Notes
arrow_drop_up