MATLAB – Working with Spreadsheets
Prerequisite: Getting Started with MATLAB
In Matlab, Spreadsheets are represented as a table. A spreadsheet most often contains text and numerical data in row and column format. You need to perform the following steps to start working with spreadsheets (.xlsx,.csv) in Matlab
Click on upload in the header section.

Now select your file.
After upload completed, the uploaded file will be shown in your current folder window.
Now double-click on your file. It will look like the below screenshot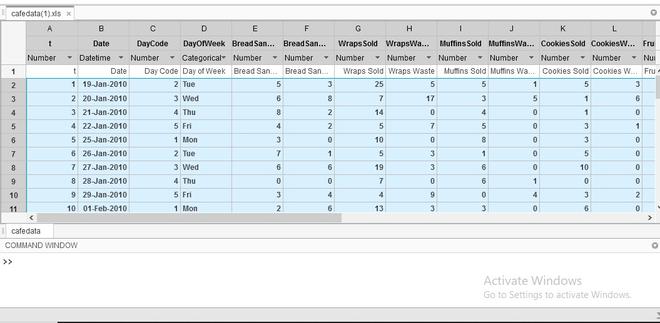 Let's Understand the import section.
Import Section in Matlab
The import section looks like below image

The Selection/History section allows you to select specific range of rows/columns from your excel file.Let's say you want to select data from column A row 1 to column C row 6 then enter A1:C6 in the area
The Name part allows you to give your selected data a name say your variable name.

After giving all the input now at the final step click on Import Selection.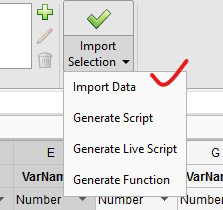 If you want to work as a normal variable with selected data then select import Data.
If you want to Generate Script or Generate Function or Generate Live Script select the option of your preference.
My Personal Notes
arrow_drop_up