Levels of Memory in Operating System
Memory hierarchy of a computer system it handles differences in speed. "Hierarchy" is a great way to say "order of thinks" like top to bottom, fast to slow, most important to least important.
If you look at the memory hierarchy inside the computer, according to the fastest to the slowest:
1. CPU Registers
2. Caches memory
3. Main or Primary Memory
4. Secondary Memory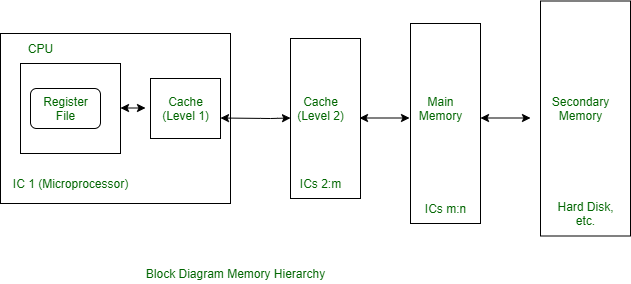 These are explained as following below.
My Personal Notes
arrow_drop_up