Learn At Your Own Convenience With GeeksforGeeks's Online Courses
Online Courses has become a major part of today's education world as it offers you the schedule flexibility, the opportunity to learn from anywhere and many other privileges. Still, many people doubt while opting for online courses. They have various questions in their mind like, "Will this course meet my requirements?" or "Will I be certified?", etc. But wait.. if GeeksforGeeks is here, you can always consider yourself cured! Yes, we are providing you the Online Courses, where you can get the courses as per your want. These courses are designed by industry experts. And yes, you will be certified too! Isn't it quite awesome?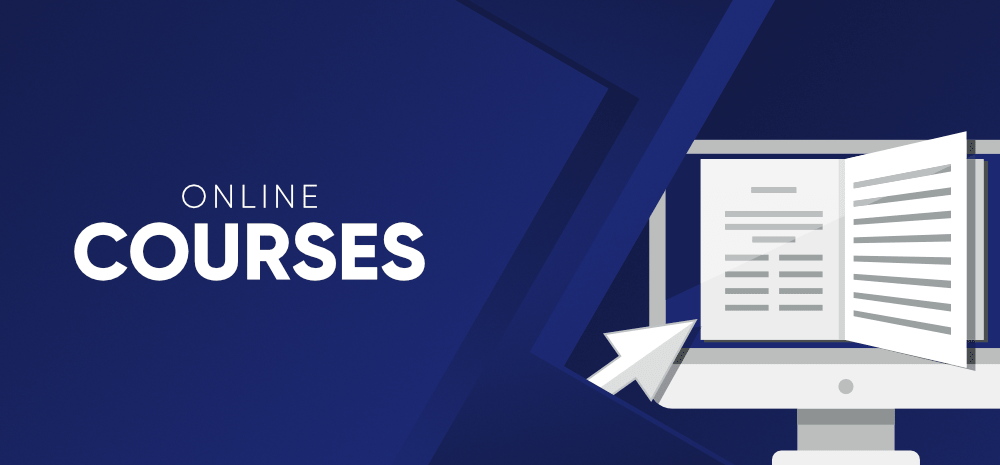 GeeksforGeeks Online Courses are the courses that have premium video lectures recorded by industry experts. You can access these lectures from anywhere or anytime you want, all you have to need is your laptop and a net connection. And, you're ready to go!. Apart from this, you will get a Course Completion Certificate after completing the course along with the internship opportunities. The detailed information regarding these courses are provided below:
This online course is specifically designed for those people who want to learn Data Structures and Algorithms from basic to advance level. Also, there is no need for any prior knowledge of Data Structure and Algorithms for this course. However, if you have a basic knowledge of any programming language (C++ / Java), it will be quite helpful. The course content includes pre-recorded premium video lectures recorded by Sandeep Jain (Founder & CEO, GeeksforGeeks). This course is majorly recommended for the Pre-Final/Final year students preparing for the Placement drives or the employees looking for a job change.
Price: INR 4,999/- INR 2, 499/- (For DSA Self-Paced) and INR 7,499/- INR 3,999/- (For DSA Self-Paced with Doubt Assistance)
This course will help you to prepare for product-based companies like Microsoft, Amazon, Adobe, etc. You can join the course anytime and all of the content will be available once you get enrolled for it.
This course is specially designed for those learners who want to strengthen their knowledge of Computer Science core subjects such as – Operating Systems, DBMS, Networking, etc. This course will be very helpful for the interview preparation of some giant companies like Google, Microsoft, Amazon, etc. The course consists of the pre-recorded premium lecture videos by Mr. Sandeep Jain and theoretical concepts designed by the experts. Also, the objective type questions for practice will be provided to make the learning process more remarkable.
Price: INR 4,499/- INR 2,499/-
Along with the features like premium recorded lectures and practice questions, a course completion certificate will also be provided to you once you complete the course.
This course can be termed as the Complete Placement Preparation package. The course is designed in such a way that if you are preparing for any product-based company or service-based company or any start-up, you will get all the related stuff here. It covers all those topics that are required to prepare for placements. The course will be followed by the mock tests which will help you in preparation for the assessment exam. This course is strongly recommended to the final and pre-final year students looking for placements.
Price: INR 14,999/- INR 9,999/-
The course offers theory and lecture videos for improvised learning supported by tracks & contests for practice. Also, the top performers in the assessment exam will be prioritized in the placement program by GeeksforGeeks. The program also consists of Mock Interviews that will be provided after the assessment exam to the selected students.
This course is specially designed to provide you an understanding of C++ basics and comprehensive explanations of all the C++ STL containers, iterators and major functions. The lectures provided in this course are recorded by Sandeep Jain (CEO & Founder, GeeksforGeeks). You will also get the video explanations of some problems based on the STL containers in addition to some practice problems. The course is strongly recommended to those students and working professionals who want an adequate knowledge of C++.
Price: INR 2,999/- INR 1,499/-
Along with the recorded lectures, the course also offers tracks consist of theory, practice problems, Course Completion Certificate, Internship Opportunities, etc. Also, the course content and Video & Discussion forum, all come with lifetime validity.
My Personal Notes
arrow_drop_up