Introduction to Google Associate Cloud Engineer Exam
In today's digital world, the demand & significance of Cloud technology is increasing rapidly. And if you want to make it big in the tech world, the Cloud domain can be considered as one of the worthwhile options. In a similar context, you need to know about a prominent cloud certification exam – Google Cloud Associate Cloud Engineer Certification Exam. This exam can surely help you to build an enriching career in Cloud computing and maybe the exam is not that easy to pass but having a good preparation strategy can help you clear the exam well.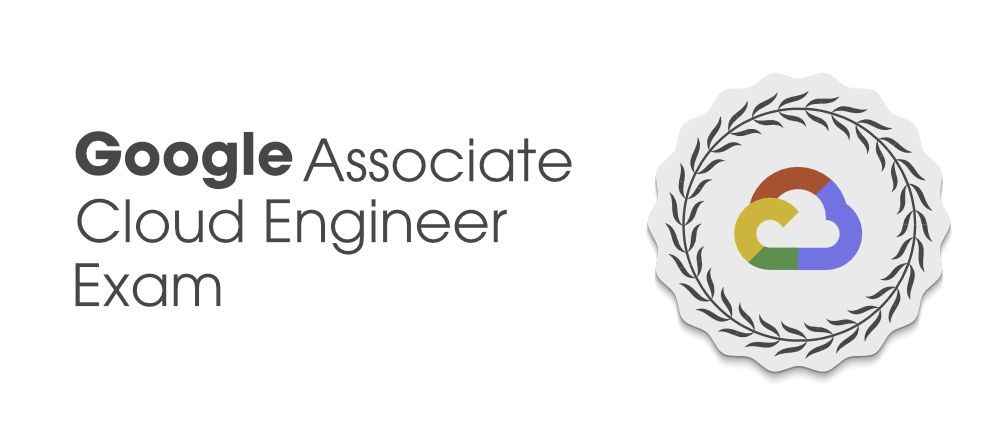 An Associate Cloud Engineer is primarily responsible for the deployment of applications, operations monitoring, enterprise solutions management, etc. The Google Associate Cloud Engineer Exam analyses your skills & knowledge in the following aspects:
Your ability to build a cloud solution
How effective you are in the planning and configuration of the solution
Your ability in deployment and implementation of a cloud solution
Your proficiency in successfully operating a solution
Your knowledge of security and access configuration
Now, let's take a look at the details of the Google Associate Cloud Engineer Exam. The questions will be based on MCQ format and there will be 120 minutes for the individuals to complete the exam. Meanwhile, there are not any particular prerequisites for this certification exam but you're recommended to possess at least 6 months of hands-on experience with Google Cloud.
Exam Duration: 120 minutes
Registration Cost: USD 125 (plus applicable tax)
Languages: English, Japanese, Spanish, Indonesian.
Exam format: Multiple choice and Multiple select (Can be taken at home/office or in a test center)
Who can apply?
As it is a beginner level exam, any individual who wants to start his career with the Google Cloud Platform can go for this certification. Moreover, the certification is strongly recommended for:
Students passionate about cloud and having a good hands-on experience on Google Cloud.
People who want to start their career in Google Cloud.
Professionals who have good work experience in the cloud domain.
Benefits of Getting Certified
There are numerous benefits of the Google Cloud Associate Cloud Engineer Certification Exam, some of these are listed below:
Your profile will be added to the Credential Holder Directory, where you will be listed along with other cloud certified professionals.
A Digital Badge and Certificate that can be showcased on your social media accounts.
A great opportunity to network with like-minded people.
Hands-on experience with GCP tools & technologies.
An increase in salary and better employment opportunities.
A discount of 50% towards recertification.
Preparation Strategy
Visit the Google Cloud Associate Cloud Engineer page on Google. This will give you an overview of the exam and what is required to complete the certification.
Understand what the exam is all about. Visit the exam guide to see the contents in detail. You will get a solid understanding of the content you will need to prepare for the exam.
Get the "Official Google Cloud Certified Associate Cloud Engineer Study Guide" by Dan Sullivan to get the best knowledge on GCP. It is available online to be purchased. The contents are divided into different chapters and each chapter contains review questions in the end. The questions there are pretty straightforward and simple. But, don't expect the same to happen in the exam. It's a whole new ball game when you get into the exam questions.
Visit the official Google Cloud Platform documentation to have a crystal clear understanding of each of the GCP services. These would make your GCP knowledge strong but you still have another important factor to cover: "Hands-on experience".
Google Cloud provides professional courses to prepare for the Google Cloud Platform. Moreover, there are other learning platforms as well from where you can prepare for the certification exam. You can choose to follow courses at your discretion.
Furthermore, you need to have adequate hands-on lab experience to get practical exposure to GCP. Once you have done all these, do as much practice as you can to make the foundation strong. Register for the exam once you feel you're ready for it.
Prepare yourself mentally before the exam.
Read the questions well.
Understand the scenario.
Come up with the appropriate solution.
Always remember to follow Google's best practices!!
My Personal Notes
arrow_drop_up