Importance of Practical Application In Engineering Programs
We all have at least once thought of being an engineer. But, my case is totally different; I never wanted to be when I was in school. However, things changed for me, and now I'm a satisfied engineer. Without a doubt, engineering is one of the best career choices for Science students. Equally, it is more challenging to stand out in the market. You need to be very flexible, well-trained, and skilled to acquire a good position in a reputable company. You cannot make mistakes as an engineering student.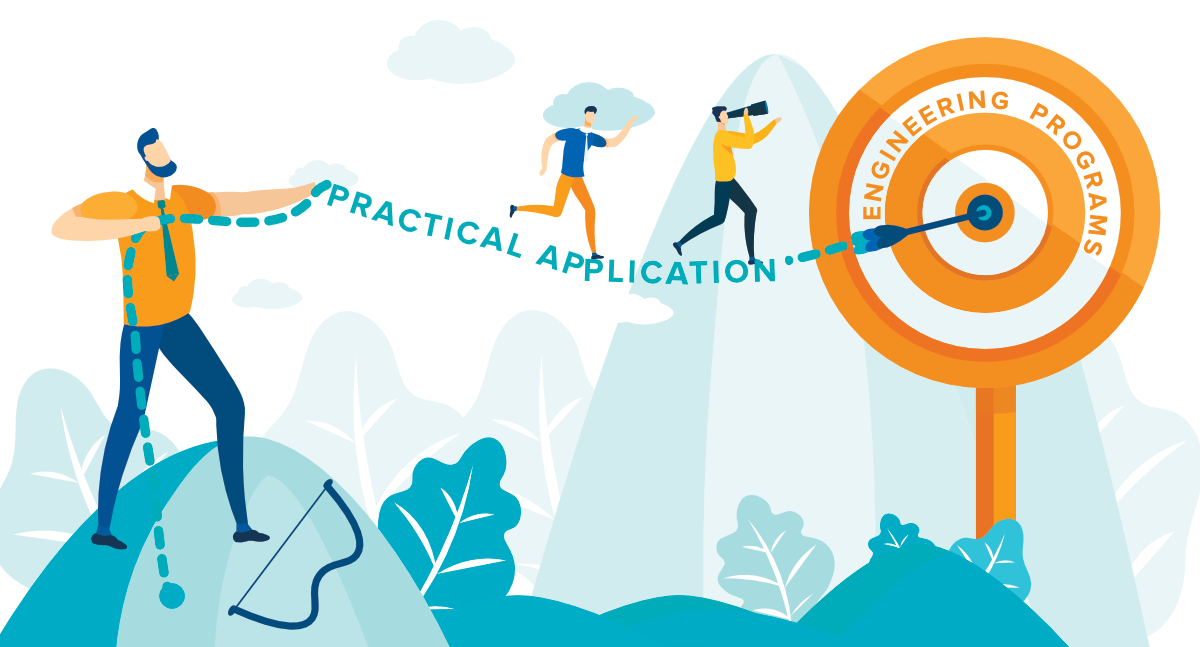 Students with less practical knowledge, often find it difficult to cope with the industrial environment. As an engineer, it is highly recommended to pursue practical training of what you are learning in the theoretical class.
Benefits of Practical Implementations of Theory As an Engineer
The most important factor for practical and industry-oriented approach in engineering courses is, it builds a foundation that helps students in after-college life. Internships play important role in building this thought. Let's discuss why it is necessary to have practical applications in engineering programs.
1. Exploring The Area Of Interest
Engineering is a vast field. You have a choice of different fields for masters and Ph.D. program ahead of your graduation. Practical help you analyze yourself and think of a particular area of interest. Once you stick to a particular direction, you can set your goals and explore ways to achieve it.
2. Boost Your Concepts
"No matter if you hire dissertation services to get rid of your assignments but never miss practical demonstrations of your core subjects. It helps you to understand the lectures and what is being taught in theory." If you need to master your discipline, be the first one to do practical implementations.
3. Implementation Is More Worthy
The key difference between theoretical learning and practical implementation is a quick result. While theoretical learning, you are unable to test your knowledge until you appear in the exams. However, in practical implementations, there is an entirely contrasting scenario. You can check the results along with the practical. You can analyze your mistakes and improve them in a better way.
4. Making You Ready For The Industry
Practical work provides you with a better idea of things that are carried out in the industry. Without having the correct practical knowledge, the industrial experience might be awful for you. It enables you to be aware of the standards, rules, and regulations which are being followed in the industrial environment.
5. Enhancing Your Co-working Skills
Practical tasks often require individuals to work in groups. It helps in enhancing multiple skills such as communication, teamwork, leadership, sharing, caring, and more. Your mates also give you feedback which helps you learn how to deal with positive and negative reviews. More than that, it refines your understanding regarding your specific task due to handy discussions and explanations.
6. Makes You Independent
Where practical applications develop your co-working skills, it also helps you being independent and confident about your studies. This confidence not only works for you in the examinations but also at the time of the job. Practical demonstrations are easy to remember and hence prepare you for job interviews and even for a startup.
Key Take-Away
Below are some tips to carry a practical approach in your engineering career as a student.
To get practical

academic help

, it is vital to help yourself and do things on your own.
Involve yourself in different practical programs across the country. You may participate in a group or solo.
Keep yourself updated with the technology. Select a relevant journal of your field and be in touch.
Teach your juniors. It is the best way to keep yourself linked to the basics.
Hopefully, these tips will help you develop a practical approach in your learning. You may also take assistance from trusted institutes to nurture your engineering and management skills.
My Personal Notes
arrow_drop_up