What is HTML Canvas?
The HTML "canvas" element is used to draw graphics via JavaScript.The "canvas" element is only a container for graphics.One must use JavaScript to actually draw the graphics.Canvas has several methods for drawing paths, boxes, circles, text, and adding images.
Example : The canvas would be a rectangular area on an HTML page. By default, a canvas has no border and no content. An id attribute has been specified to refer it in a script, and a width and height attribute to define the size of the canvas. The style attribute is used to add a border.
INPUT :
<!DOCTYPE html>
<html>
<body>
<canvas id="myCanvas" width="400" height="200"
style="border:2px solid #000000;">
</canvas>
</body>
</html>
chevron_right
filter_none
OUTPUT :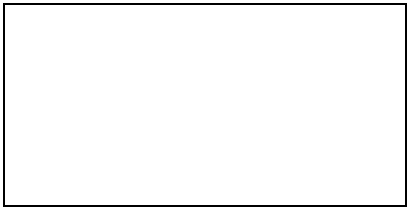 Let's see some shapes that can be drawn using Canvas :
Drawing A Circle

INPUT :

<!DOCTYPE html>

<html>

<body>

<canvas id="myCanvas" width="400" height="200 style

="border:2px solid #d3d3d3;">

<script>

var c = document.getElementById("myCanvas");

var ctx = c.getContext("2d");

ctx.beginPath();

ctx.arc(200,100,50,0,2*Math.PI);

ctx.stroke();

</script>

</body>

</html>

chevron_right

filter_none

OUTPUT :


Drawing a Text

INPUT :

<!DOCTYPE html>

<html>

<body>

<canvas id="myCanvas" width="600" height="200"

style="border:1px solid #d3d3d3;">

<script>

var c = document.getElementById("myCanvas");

var ctx = c.getContext("2d");

ctx.font = "30px Arial";

ctx.fillText("GeeksForGeeks",170,50);

</script>

</body>

</html>

chevron_right

filter_none

OUTPUT :


Drawing Linear Gradient

INPUT :

<!DOCTYPE html>

<html>

<body>

<canvas id="myCanvas" width="400" height="200" style="border:2px solid #d3d3d3;">

Your browser does not support the HTML5 canvas tag.</canvas>

<script>

var c = document.getElementById("myCanvas");

var ctx = c.getContext("2d");

var grd = ctx.createLinearGradient(0,0,200,0);

grd.addColorStop(0,"yellow");

grd.addColorStop(1,"grey");

ctx.fillStyle = grd;

ctx.fillRect(50,50,300,80);

</script>

</body>

</html>

chevron_right

filter_none

OUTPUT :


Drawing Image On A Canvas

INPUT :

<!DOCTYPE html>

<html>

<body>

<p>Image to use:</p>

<p>Canvas to fill:</p>

<canvas id="myCanvas" width="150" height="250"

style="border:1px solid #d3d3d3;">

</canvas>

<p><button onclick="myCanvas()">Click to Try</button></p>

<script>

function myCanvas() {

var c = document.getElementById("myCanvas");

var ctx = c.getContext("2d");

var img = document.getElementById("scream");

ctx.drawImage(img,0,0);

}

</script>

</body>

</html>

chevron_right

filter_none

OUTPUT :


HTML Canvas Shadow blur property

INPUT :

<!DOCTYPE html>

<html>

<body>

<canvas id="myCanvas" width="500" height="250";">

<script>

var c = document.getElementById("myCanvas");

var ctx = c.getContext("2d");

ctx.shadowBlur = 20;

ctx.shadowColor = "yellow";

ctx.fillStyle = "red";

ctx.fillRect(30, 20, 100, 80);

</script>

</body>

</html>

chevron_right

filter_none

OUTPUT :





Rotate method in HTML Canvas

INPUT :

<!DOCTYPE html>

<html>

<body>

<canvas id="myCanvas" width="300" height="150;">

<script>

var c = document.getElementById("myCanvas");

var ctx = c.getContext("2d");

ctx.rotate(20 * Math.PI / 180);

ctx.fillRect(100, 20, 100, 50);

</script>

</body>

</html>

chevron_right

filter_none

OUTPUT :


HTML Canvas Translate
The translate() method remaps the (0,0) position on the canvas.
INPUT :

Run »Result Size: 625 x 590

<!DOCTYPE html>

<html>

<body>

?

<canvas id="myCanvas" width="300" height="150;">

?

?

<script>

?

var c = document.getElementById("myCanvas");

var ctx = c.getContext("2d");

ctx.fillRect(10, 10, 100, 50);

ctx.translate(80, 90);

ctx.fillRect(10, 10, 100, 50);

?

</script>

?

</body>

</html>

?

chevron_right

filter_none

OUTPUT :


Transform method in HTML Canvas

INPUT :

<!DOCTYPE html>

<html>

<body>

<canvas id="myCanvas" width="300" height="150;">

<script>

var c = document.getElementById("myCanvas");

var ctx = c.getContext("2d");

ctx.fillStyle = "yellow";

ctx.fillRect(0, 0, 250, 100)

ctx.transform(1, 0.5, -0.5, 1, 30, 10);

ctx.fillStyle = "grey";

ctx.fillRect(0, 0, 250, 100);

ctx.transform(1, 0.5, -0.5, 1, 30, 10);

ctx.fillStyle = "black";

ctx.fillRect(0, 0, 250, 100);

</script>

</body>

</html>

chevron_right

filter_none

OUTPUT :


Creating Animation in HTML Canvas
Javascript helps to simulate good animation over a HTML5 canvas.

Two important Javascript methods which can be used to animate an image on a canvas :

setInterval(callback, time):This method repeatedly executes the supplied code after a given time.
setTimeout(callback, time):This method executes the supplied code only once after a given time.

INPUT :

<!DOCTYPE HTML>

<html>

<head>

<script type="text/javascript">

var pattern= new Image();

function animate(){

pattern.src =

setInterval(drawShape, 100);

}

function drawShape(){

var canvas = document.getElementById('mycanvas');

var ctx = canvas.getContext('2d');

ctx.fillStyle = 'rgba(20,20,20,20)';

ctx.strokeStyle = 'rgba(0,153,255,0.4)';

ctx.save();

ctx.translate(150,150);

var time = new Date();

ctx.rotate( ((2*Math.PI)/6)*time.getSeconds()

+ ( (2*Math.PI)/6000)*time.getMilliseconds() );

ctx.translate(0,28.5);

ctx.drawImage(pattern,-3.5,-3.5);

ctx.restore();

}

</script>

</head>

<body onload="animate();">

<canvas id="mycanvas" width="400" height="400"></canvas>

</body>

</html>

chevron_right

filter_none

OUTPUT :
Kindly visit the link below to see the output of the above code:
My Personal Notes
arrow_drop_up
---
---
If you like GeeksforGeeks and would like to contribute, you can also write an article using contribute.geeksforgeeks.org or mail your article to contribute@geeksforgeeks.org. See your article appearing on the GeeksforGeeks main page and help other Geeks.
Please Improve this article if you find anything incorrect by clicking on the "Improve Article" button below.