How to Use Android on Windows 10?
Android OS has been widely used in Smartphones and has become a huge part of our life and we have seen various applications on android which has not yet made their way to Windows OS and sometimes it would have been easy if we were able to use Android apps on our Windows PC. Well, there are various ways by which we can run Android on our Windows PC. The most common among those are:
Dual Booting
Using Emulators
Dual Booting
Dual Booting is a process in which you can transform your PC into Android. While switching on the computer you will get an option to switch to Android and it will work as it works on android smartphones or tablets. There are various dual boot OS like -Android -x86, Remix OS, Phoenix OS, etc.
Installation of Phoenix OS
Phoenix OS is a full Android operating system that can work on Windows. It can be used to provide the features of both android and windows. Follow the steps given below to set up Phoenix OS on your PC:
Step 1: Go to phoenixos.com and download the version of Android you prefer to install. Download the .exe or .ISO file.


Step 2: Create a Partition for Phoenix OS and install Phoenix OS onto it.


Step 3: Choose the volume letter and the size of the volume you would want to create.
Step 4: Wait for the installation process to complete. Then reboot and choose Phoenix OS from your boot menu. The latest versions of Phoenix OS come preloaded with the Google Play Store, so download your apps from there and way you go!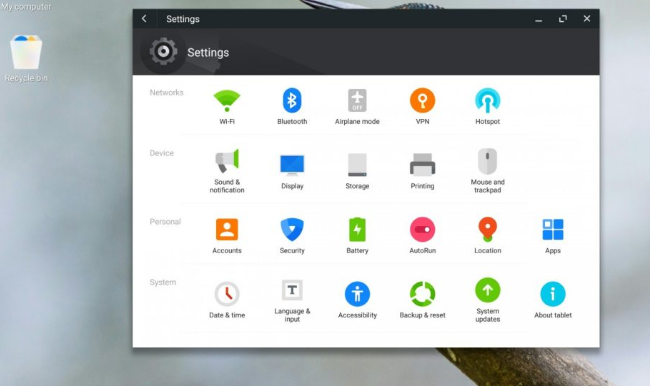 Android Emulators
Android emulators are Android Virtual Device that represents an Android Device. Android Emulators create an Environment for android apps to work. There is a wide variety of Android emulators available to run Android on Windows like -Bluestacks, Noxplayer, Andy, Memu, etc.
Installation of Bluestacks Emulator
These are the steps to install the Bluestacks android emulator on your windows:
Step 1: Go to Official blusestacks.com and download the installer.
Step 2: Launch the install application



Step 3: Once Bluestacks finishes installing, launch it. Enter your Google account credentials — you'll log into the Google Play Store, where you'll find all of your installed and purchased apps.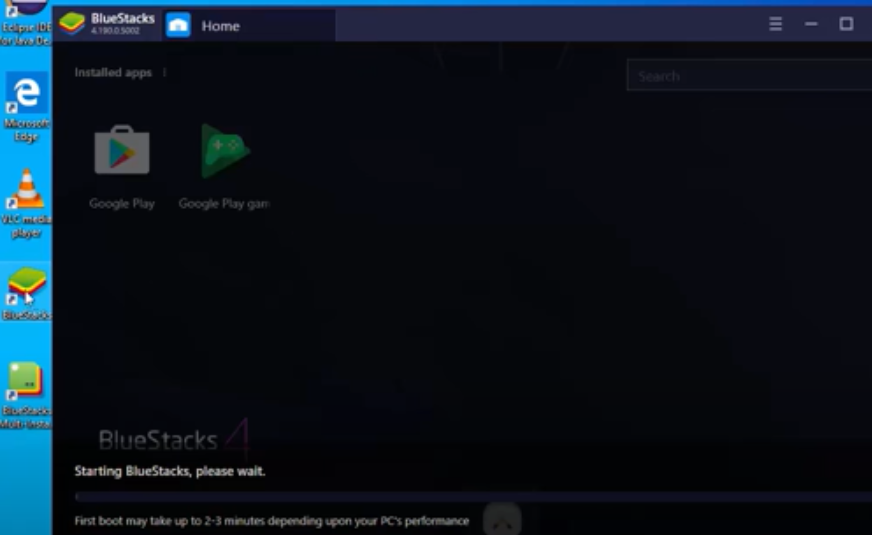 Voila! You are now ready to use Android in your Windows PC.
My Personal Notes
arrow_drop_up