To see all the extensions loaded by PHP, firstly we must be sure that PHP is successfully installed in our system. After that, we can use any of the following approaches to see the loaded extension list.
Approach 1: In this approach, we will use command line to check all the loaded PHP extensions.
Open Terminal or Command Line Interface and type the following command and hit enter.
php -m
It will display the list of all the loaded PHP extensions.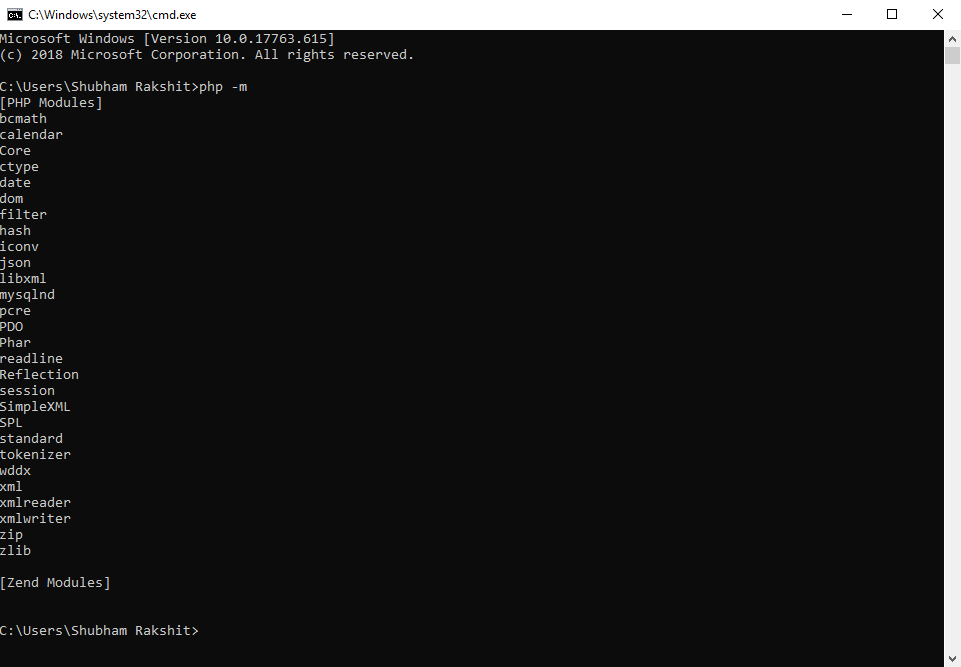 Approach 2: This approach uses get_loaded_extensions() function to display the list of all the loaded PHP extensions.
Example:
<?php
print_r(get_loaded_extensions());
?>
chevron_right
filter_none
Output: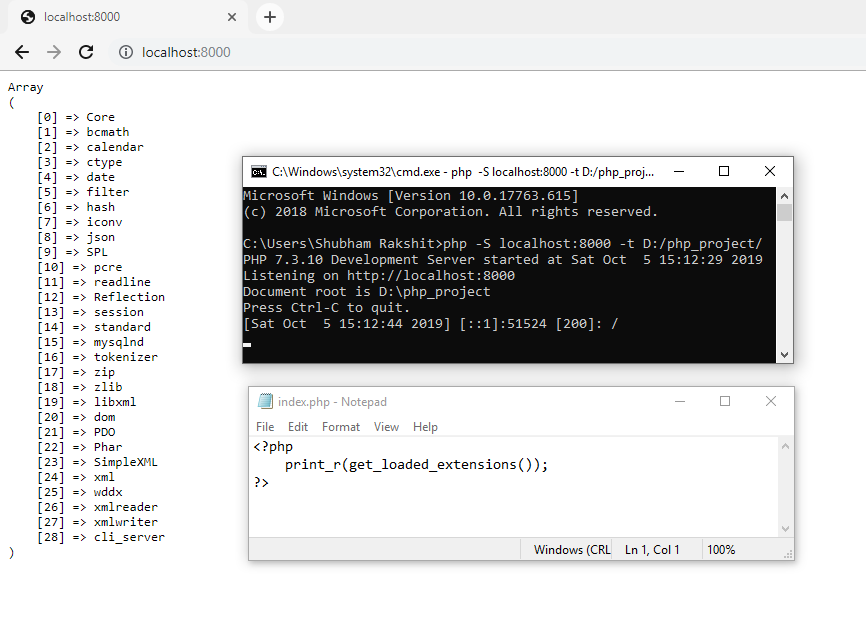 Note: Please note that the list of the extension might vary from system to system.
My Personal Notes
arrow_drop_up
---
---
If you like GeeksforGeeks and would like to contribute, you can also write an article using contribute.geeksforgeeks.org or mail your article to contribute@geeksforgeeks.org. See your article appearing on the GeeksforGeeks main page and help other Geeks.
Please Improve this article if you find anything incorrect by clicking on the "Improve Article" button below.