How to login into your WordPress Admin Dashboard ?
WordPress is a content management system (CMS), which means it's a tool that streamlines the process of producing, storing, and displaying web material. WordPress began as a tool to improve the regular typography of everyday writing. However, it was adopted as a blogging tool, and as we approach the fourth quarter of this year, WordPress continues to be the most widely used CMS system, not only among bloggers. WordPress is a totally open-source program that is updated on a regular basis. The repository may be found here. WordPress, like any other open-source software, is dependent on its community.
Logging Into your WordPress Admin Dashboard: After installing a self-hosted WordPress site for the first time, it's normal for new users to have problems finding their login URL. Furthermore, it's all too simple to forget or misplace your own login URL. You may want to generate posts, add plugins, or do other "backend" activities on your WordPress site from time to time. These are usually done through your WordPress Dashboard. This article will help you to access your WP Dashboard.
Before you can access the WordPress Dashboard, you'll need a few items:
WordPress Backend URL: If you have installed WordPress on the root/main folder of your domain, your URL to access WordPress would look like: example.com/wp-admin.
Username: This is the username you created when installing WordPress for the first time.
Password: This is the password you created during the WordPress installation process. It will also be in that email if you emailed the installation details during the installation process.
Follow the below steps to login into your WordPress admin dashboard:
Step 1: To get started, open a web browser and go to example.com/wp-admin or example.com/wp-login. (Insert your domain name in place of example.com). This means to access the WordPress dashboard, simply add /wp-admin to the end of the URL where WordPress was installed.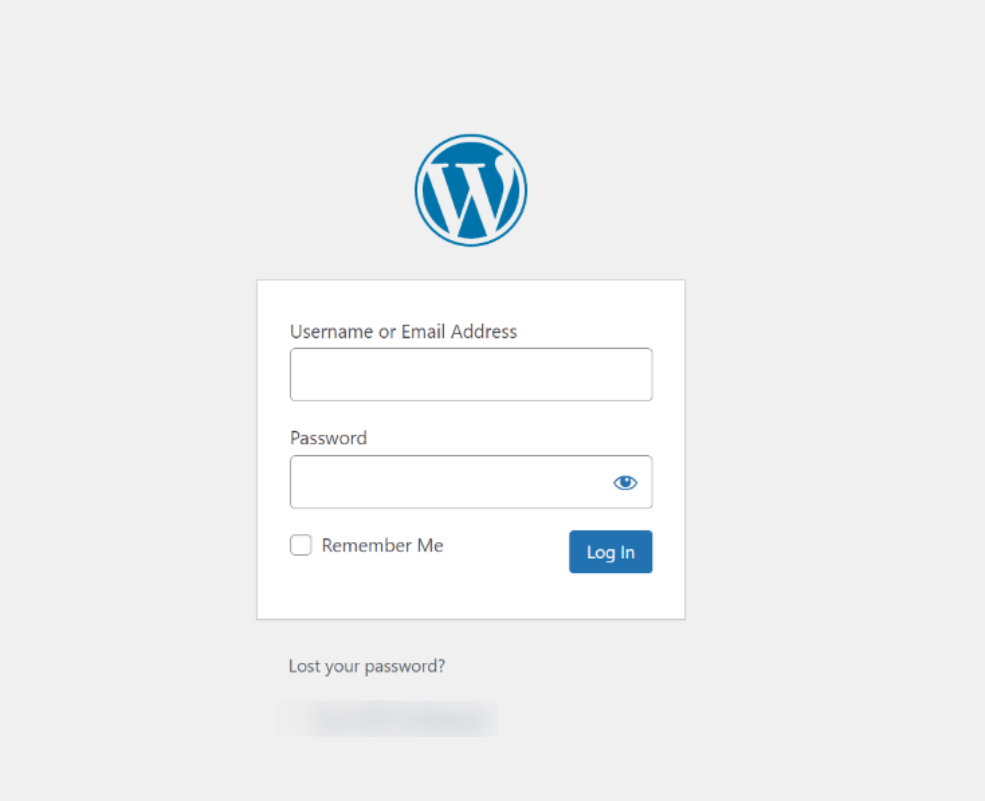 Note: Please keep in mind that if you have installed WordPress to the document root of the URL, the URL would be example.com/wp-admin. If you have installed WordPress on your domain in a folder called "test," you would navigate to example.com/test/wp-admin.
Step 2: Enter the username and password that you have created when you installed WordPress and click on login Button.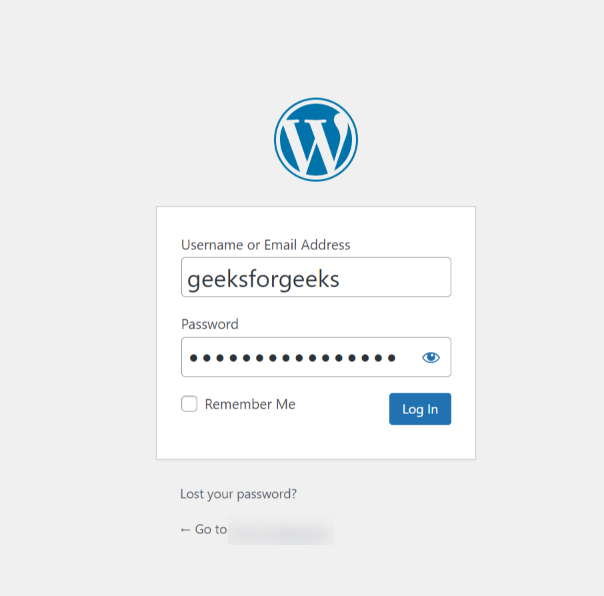 Step 3: Once logged in, the Dashboard should look something like this: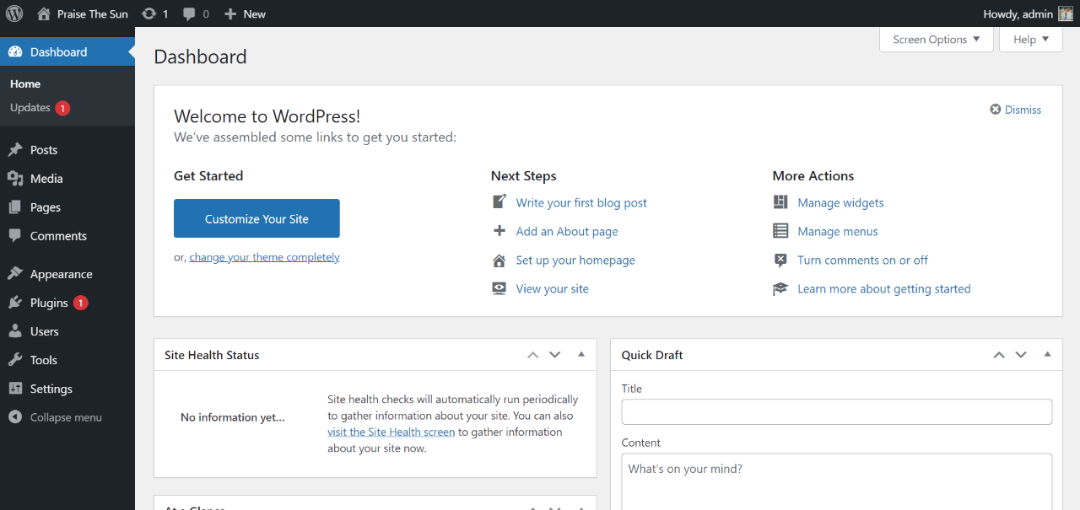 My Personal Notes
arrow_drop_up