How to Install Amazon Prime Video on Windows?
Amazon Prime Video is the most popular movie and online shows streaming service provided by Amazon. It has the most impressive on-demand video subscription and movie rental streaming service with the most affordable plans across all its competition. It has currently over 180 million active subscriptions in the world.
Amazon Prime Video has a separate set of online shows and movies called Amazon Originals which are only released on Amazon Prime Video exclusively and not on any other platforms. Amazon Prime Video subscription is a part of the Amazon Prime subscription provided by Amazon which includes its free delivery, Amazon Prime Music subscription, and Amazon Prime Video. Amazon Prime Video can run on any type of device from iPhone, iPad, Android, Windows, or even macOS.
Installing Amazon Prime Video on Windows
Follow the below steps to install Amazon Prime Video on Windows:
Step 1: Visit the official website of the Amazon Prime Video using any web browser like Google Chrome, Microsoft Edge, etc.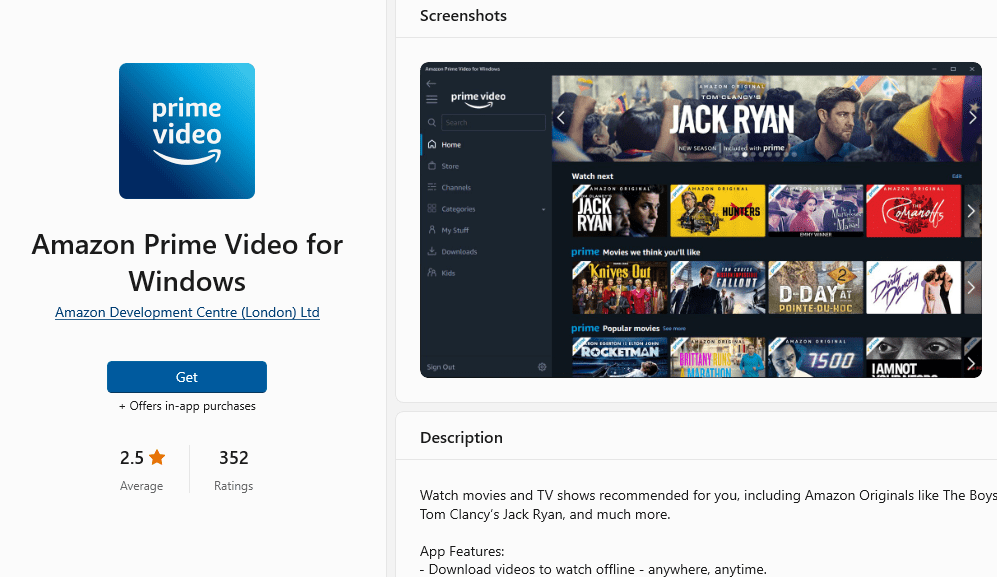 Step 2: Press the "GET" button on the website to start the download of the Amazon Prime Video Application.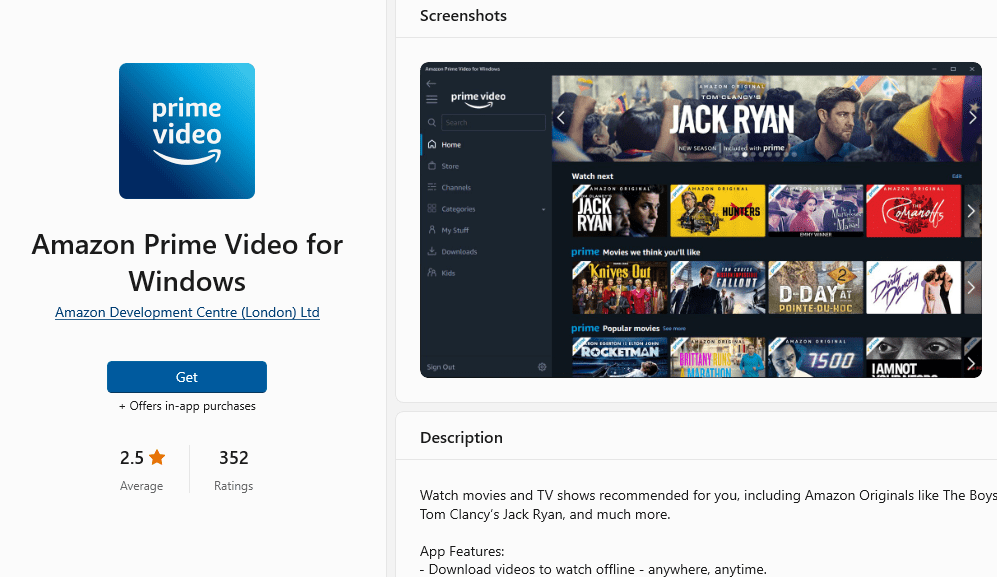 Step 3: It will then automatically re-direct you to the Windows Store App by Microsoft for the Windows device and the download will start in the background.
Step 4: After the download gets finished, the Amazon Prime Video app will get installed within 2-3 minutes. It will then show up on the all programs list of the Start menu.
Step 5: Click on the Amazon Prime Video app to open it. On opening the home screen, it will ask you for the location of your country for your language convenience. Then it will take you to the sign-in page.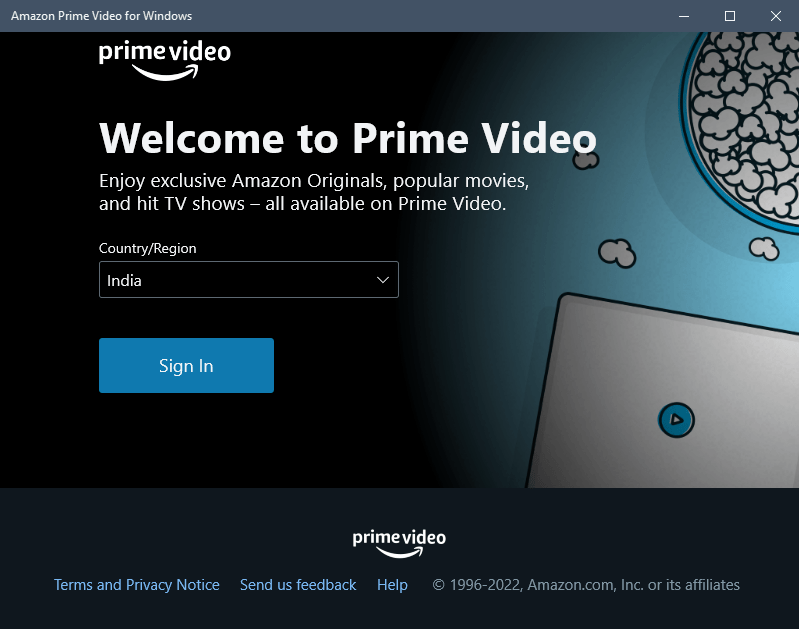 Step 6: After the Amazon Prime Video app opens up, it will show you a login button on the home page, where you have to use your login credentials (username and password) to login into your Amazon Prime Video account. If you don't have an existing account, then you have to first register yourself by creating a new account.
Congratulations!! At this point, you have successfully installed Amazon Prime Video on your Windows device.
My Personal Notes
arrow_drop_up