How to Get a Job in Indian PSUs?
Public Sector Undertakings (PSUs) are the most sought-after career option in India and every year, millions of candidates dream to get a job in Indian PSU but many of them couldn't dare to achieve the same. Have you ever thought, why? Yes, there may be various reasons behind it such as lack of preparation, fewer vacancies, etc. but there is one thing that comes ahead of all these reasons – the pathway. Yes, it is quite true that many candidates don't even know that what are the ways or what is the roadmap to get a job in PSUs.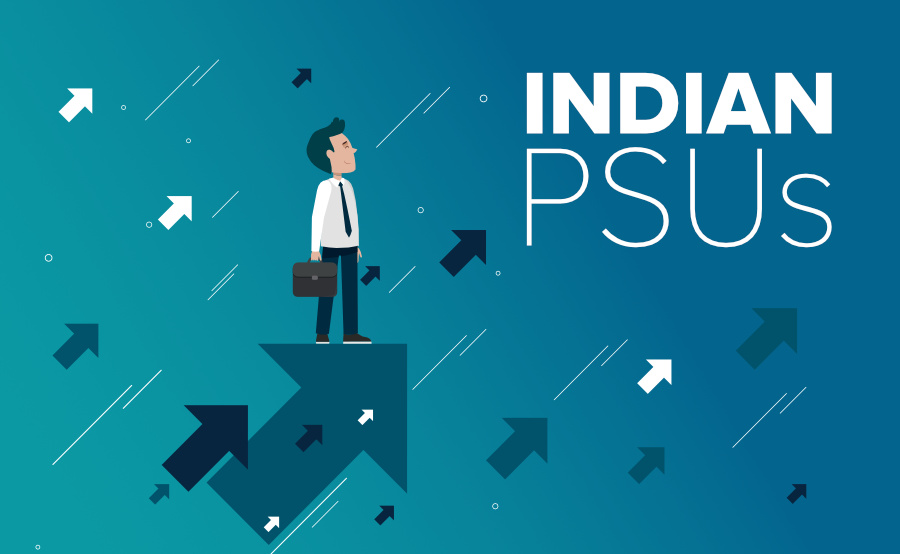 Before moving further, let's have a quick introduction to the Indian PSUs. Public Sector Undertakings (PSUs) are the organizations that are completely or partially owned (51% or more share) by the Government of India. There are around 300 PSUs in India that are categorized as Maharatna, Navratna, Miniratna-I, and Miniratna-II based on their financial autonomy. Some of the benefits of working in an Indian PSU are listed below:
Working in a prestigious Government organization brings you a lot of respect and recognition from society. Also, you feel honored that you are serving the nation and its people anyhow.
Apart from the decent salary, PSUs also provide various additional benefits to its employees such as residence, retirement benefits, travel expenses, and many more.
Working in an Indian PSUs (or any other Government organization) provides you the job security.
Suppose a person has to reach a certain destination – the person has a car, adequate time and other required things but.. he doesn't know the way to reach that destination. Now, is it worth to have all those resources without actually knowing the route? Right, it is not worthy. Similarly, if you're looking for getting a job in any of Indian PSU and have all the information like job profiles, pay scale, etc. but you are unaware of the selection process of the organization then all your information is of no purpose. Here, in this article, we will let you know about how can you get a job in Public Sector Undertakings of India.
1. Through GATE Scores
Yes, you heard it right. Apart from offering the Master's Program from the top institutes, the GATE scorecard can also land up you a prestigious job in Indian PSUs. There are various PSUs such as IOCL, ONGC, and many others that hire the candidates based on GATE scores. What you have to do is appear for the GATE exam and get the minimum qualifying marks required by the PSUs (minimum qualifying marks are variable as per different PSUs). However, after getting shortlisted through the GATE scores, you may need to appear for several additional rounds such as – Group Discussions, Personal Interview, Medical Round, etc.
Moreover, you have to prepare very well for the GATE examination as GATE is considered as one of the most competitive exams in India and every year, nearly 15-16% among all appearing candidates qualify the exam. Also, you have to keep in mind that the GATE scorecard is valid only for 3 years, so do all your planning accordingly.
2. Through Entrance Examination
PSUs also prefer to conduct an entrance examination to select the candidates. The candidates who score above the minimum qualifying marks required by the organization in the examination get shortlisted and they have to appear for the further rounds of the recruitment process such as Group Discussion / Group Task, Personal Interview, etc. And, the candidates are finally recruited based on their performance in further rounds. However, before conducting an exam, the PSUs release the eligibility criteria for the screening of the candidates, so you must ensure that you satisfy all the requirements such as age limit, qualifications, etc, before applying for the examination. Although the eligibility criteria can vary from organization to organization.
You can get to know about these entrance or competitive exams from the official site of the particular PSU where a circular is released by the organization regarding all the examination details such as schedule, exam pattern, syllabus, etc. Some of the PSUs that recruit the candidates through the entrance exam are SAIL, RINL, BARC, etc.
3. Direct Recruitment from Premier Institutes
Probably many of you don't know but yes, PSUs also select the candidates from the top institutes such as IITs, IISc, IIMs, etc. as a part of campus placements. The organization visits the institutes and shortlist the candidates based on their academic records and performance. The shortlisted candidates have to undergo further rounds such as Group Discussion / Group Task, Interview, Medical Round, etc. passing which they finally get recruited by the organization. However, getting a job in PSU through campus placement is not that easy as it seems. You have to maintain an excellent academic record along with extensive knowledge of your discipline to get shortlisted. Also, there were certain legal issues regarding the same hence many people are not aware that PSUs recruit through campus placement.
As of now, you must be aware of the various ways by which PSUs recruit the candidates. It depends on you which pathway you choose as if you're good at competitive you can go with the GATE exam or if you're studying in any premier institute (IITs, IIMS, etc.) you can opt for the way of campus recruitment and so on. Just remember one thing that any of the methods is neither easier nor harder comparatively, it all depends on your hard work and dedication.
My Personal Notes
arrow_drop_up