How to download and install Audacity on Windows?
Audacity is a free and open-source digital audio editor and recording application software. Even two decades after its original launch date, Audacity remains one of the most widely-used open source applications. It's a free audio editor that works on Windows, Mac, and Linux systems. It is developed by The Audacity Team. It was initially released on May 28, 2000. After installing this nifty little package, you'll find everything you need to record, edit, and enhance the sound files. The Audacity interface might look a little complex at first, but given the professional-grade tools available through the program.
Installing Audacity on Windows
Follow the below steps to install Audacity on Windows:
Step 1: Visit the official https://www.audacityteam.org/ website using any web browser.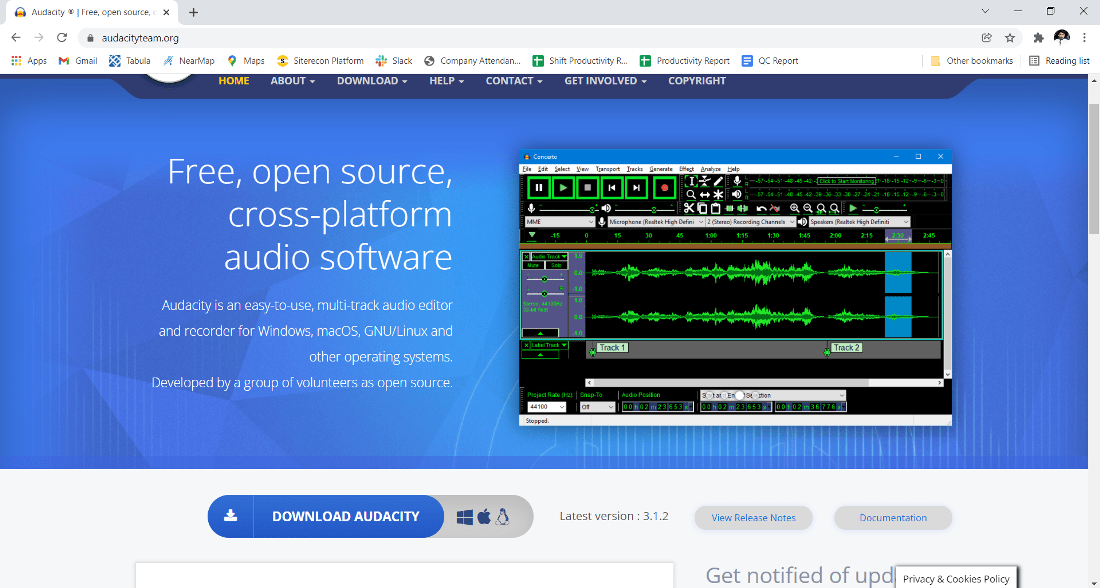 Step 2: Click on the Download Audacity Button.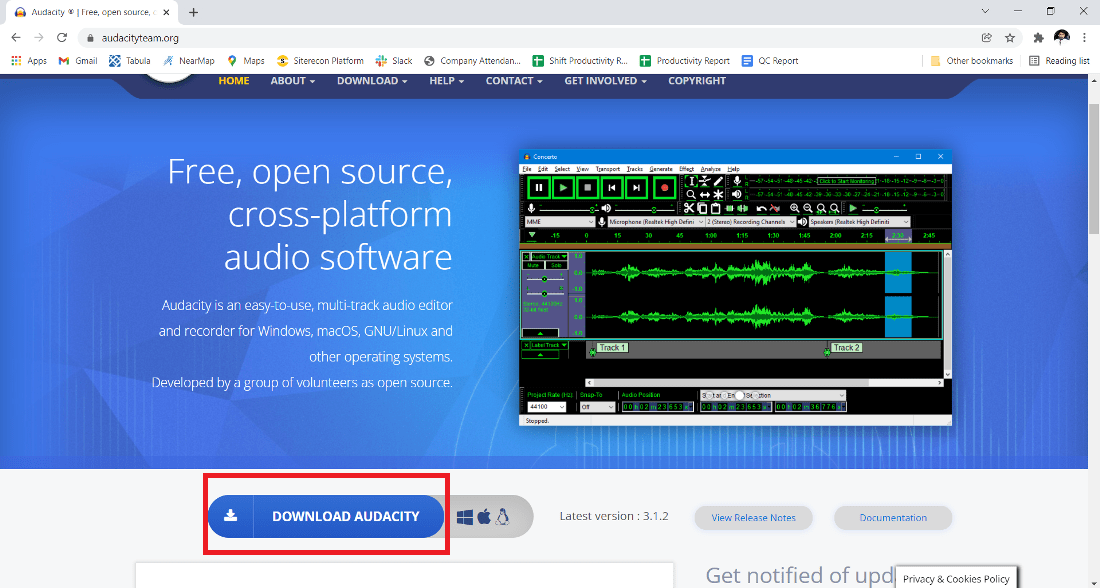 Step 3: Now check for the executable file in downloads in your system and run it.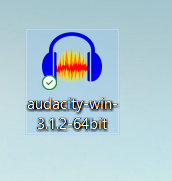 Step 4: It will prompt confirmation to make changes to your system. Click on Yes.
Step 5: The next screen is to choose your setup language which you want to choose and click on OK.
Step 6: Now setup will start Click on Next Button.
Step 7: The next screen will be of Information about Audacity Click on Next.
Step 8: The next screen will be of installing location so choose the drive which will have sufficient memory space for installation. It needed a memory space of roughly 87.8 MB. Click on the Next button.
Step 9: The next screen will be an additional task click on Next.
Step 10: Next screen will be ready to install so click on the Install button.
Step 11: After this installation process will start and will take 2-5 minutes depends on your computer speed and specification to complete the installation.
Step 12: Next Screen will be information about audacity Click on Next.
Step 13: Now Click on Finish Button and the Audacity software will open automatically.
Now see the interface.
Congratulations!! At this point, you have successfully installed Audacity on your Windows system.

My Personal Notes
arrow_drop_up